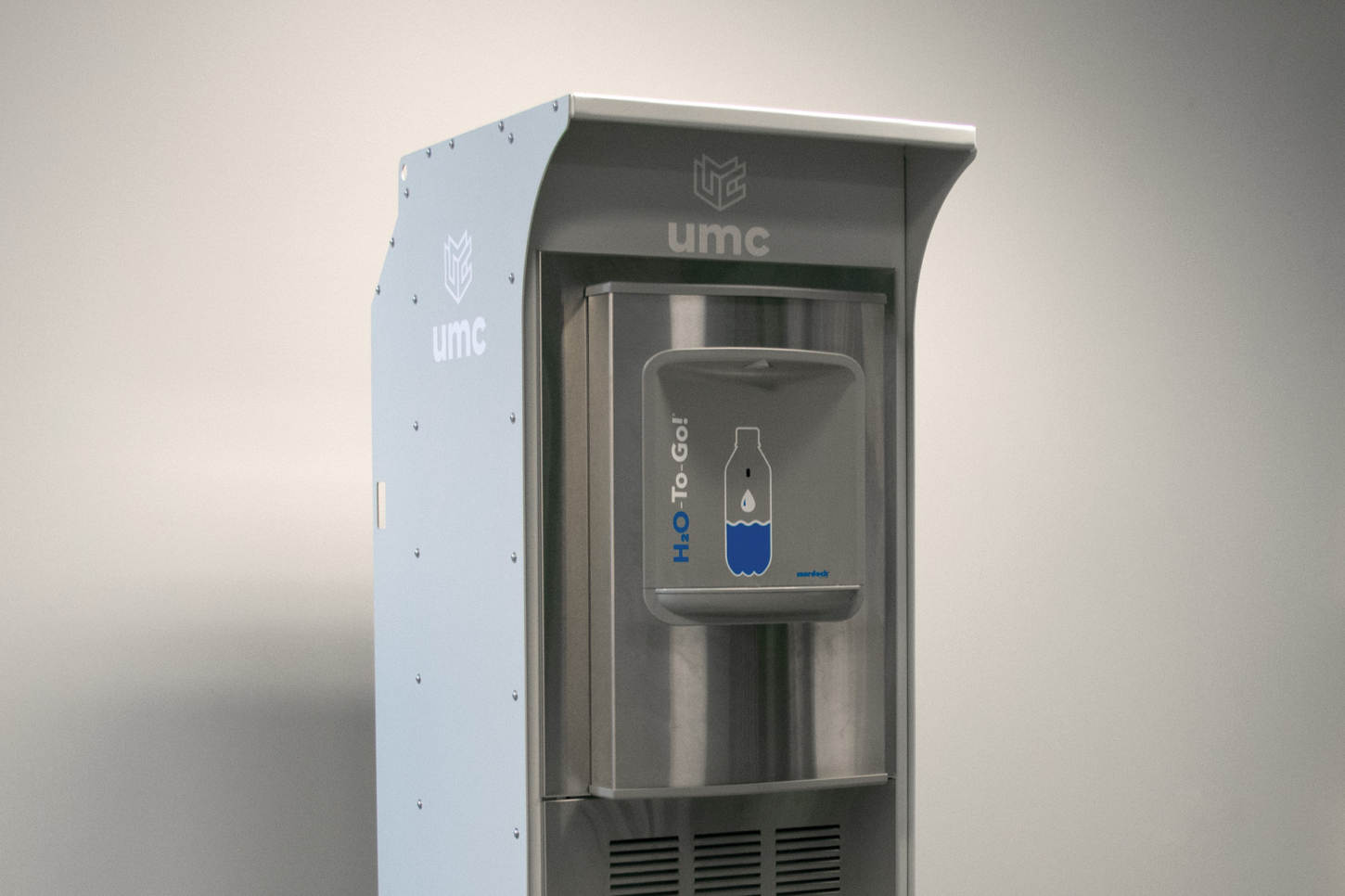 PLUG, PLACE, AND HYDRATE!
Portable & Refrigerated Bottle Filling Station
Our portable bottle filling stations eliminate plastic bottle waste, provide fresh, chilled water and eliminate the logistics of purchasing, handling, and distributing bottled water to field crews. They maximize productivity while helping you achieve your site sustainability goals. These bottle fillers track gallons dispensed and each machine can remove thousands of bottles from your construction site waster stream and help make your crews more productive. We designed these units to react to our crew needs and build them to withstand years of abuse at any construction site.
100% touch-free
Sensor operated
Easy cleaning
304 stainless steel with antimicrobial impact resistant ABS surfaces
No light? No problem!
LED lights illuminate the bottle fill area and brightens when a bottle is detected
Refreshing water temperature
8.0 GPH of water at 50°F cooled from 80°F inlet water temperature with adjustable thermostat
Size and weight
(WxDxH) 32"x29"x66" & 150 lbs
Roll it where you need it
Lifting eyes and casters built into frame
Easy drainage
Drain tray, drainage sump, and 120V pump for pumping to a nearby drain
Power
6' power cord with non-GFCI plug
Contact
Work with us
Ready to collaborate on your next project? We're all ears.
Careers
Join the team
We seek folks who are as bold with their ideas as they are exceptional in their craft.