Acorn Engineering: PS1010-F11
Deluxe Portable Handwash Stations
Portable one-bowl hand sinks offer the convenience of hot and cold water for prep work, cleanup, and handwashing where plumbing isn't available. These self-contained, mobile carts are designed to either have removable tanks for a fresh water supply and wastewater storage or hose connections for an external supply of water.
Roll it where you need it
Totally stand alone with 3" swivel casters and handle for smooth transit
Integrated attachments
No water, drain or power needed
Onboard tanks
Plastic tanks for waste water and fresh water
Easy cleaning
Sanitary 304SS construction
Other models available
With water heaters and connections to water supplies and drains for continuous operation
We've got your back
Order with confidence
Prices start at $1,400. Bulk discounts are available.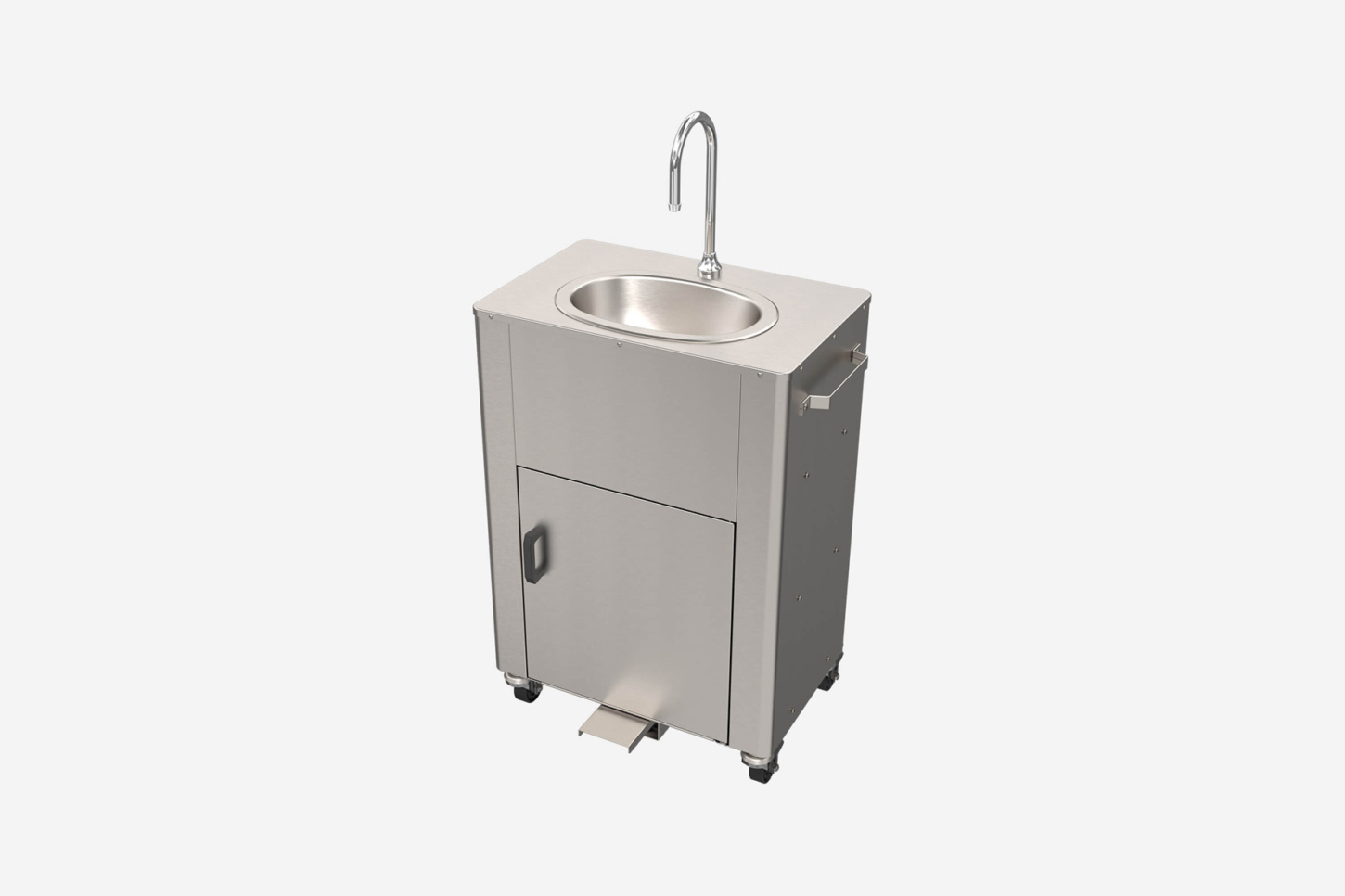 Contact
Work with us
Ready to collaborate on your next project? We're all ears.
Careers
Join the team
We seek folks who are as bold with their ideas as they are exceptional in their craft.