You can support Fred Hutch & "Fearless Science"!
For 45 years, Fred Hutchinson Cancer Research Center has been redefining what's possible in cancer research — establishing a record of unparalleled excellence and saving lives. Fred Hutch researchers are pushing the limits of science to stop cancer, COVID-19, and other infectious diseases. From frontline work in immunotherapy and data science to breakthroughs in cell biology, they are meeting the urgency of their mission with big ideas and brilliant doers wired for risk. Learn more: fredhutch.org.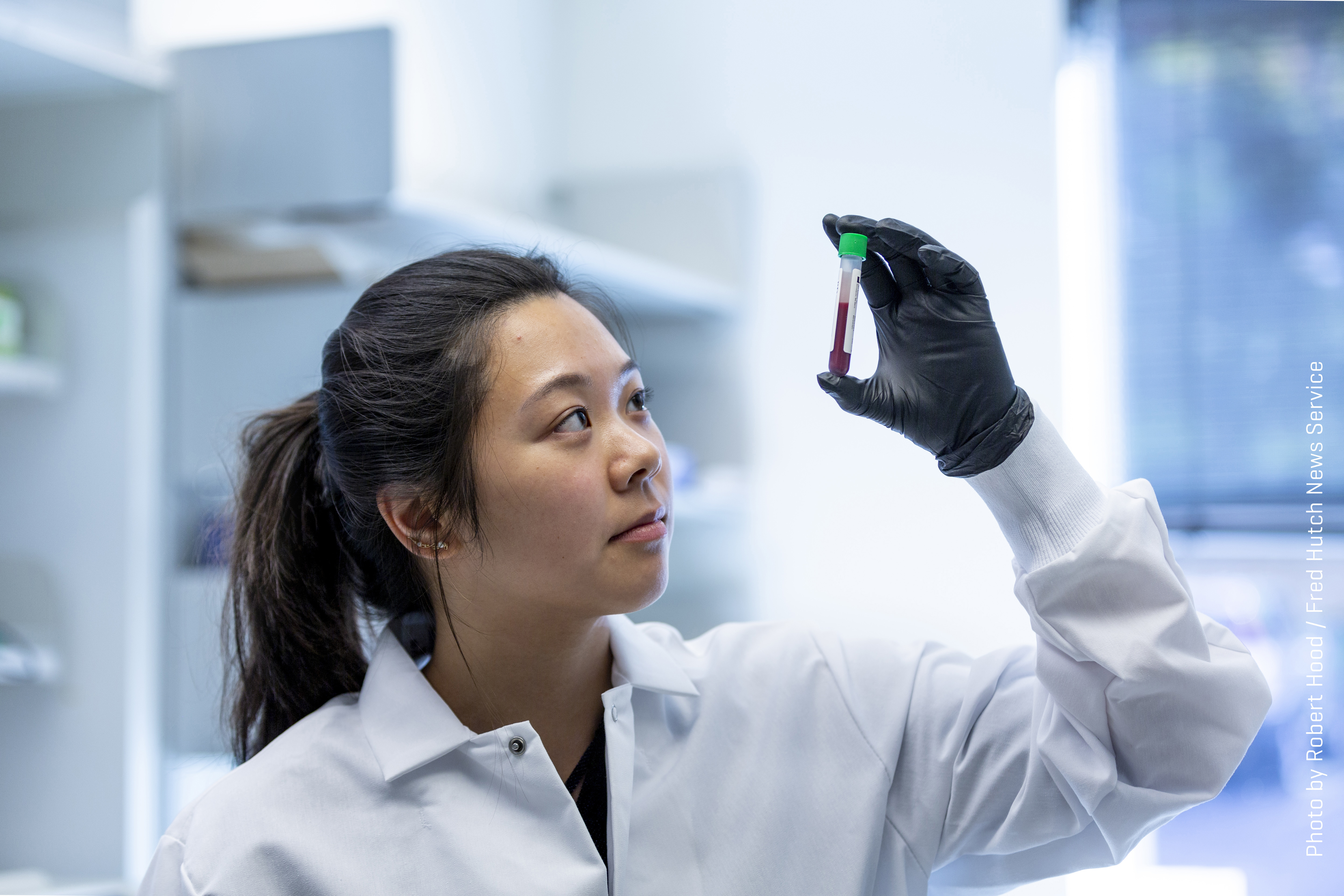 UMC has been partnered with Fred Hutch for 40 of those 45 years! Yes, 40 years! And we couldn't be prouder to support their amazing, life-saving work. Through those 40 years, we've built, serviced, and supported new buildings and tenant improvements for the facilities that Fred Hutch scientists make discoveries in day-in and day-out. We ride our bikes, walk, row, and hand out refreshments at Obliteride. We sponsor and attend fundraising events throughout the year. Fred Hutch is part of the UMC family, and as with any family, we will always come to their side when needed.
More ways to help.
We aren't missing a beat! UMC is supporting Fred Hutch's Fearless Science campaign as the Official Mask Donor, a $25,000 sponsorship. Masks will be sent to 3,500 households including members of the Innovator's Network.

Please join in a virtual celebration!
Join Fred Hutch on Saturday, December 5, for Fred Hutch: A Celebration of Fearless Science and virtually meet the bold thinkers and supporters behind ideas that can save lives. The world is counting on Fearless Science.
Register today and be part of something bigger than yourself! www.fredhutch.org/celebrating-fearless-science
Volunteer: Fred Hutch and Seattle Cancer Care Alliance patients and providers need you.
There are many powerful ways you can help Fred Hutch and SCCA build a healthier world. With the COVID-19 pandemic raging amongst us, there are many safe ways that you can be involved. From donating gift cards to patients and families to writing notes of encouragement and support to patients and providers, to volunteering for a COVID-19 study, and much more. Find out how to support Fearless Science! https://www.fredhutch.org/en/w...
Questions or Comments?
For media inquiries or related questions, please contact info@umci.com