Full-service design-build mechanical and energy contractor, UMC is thrilled to announce that Chris Olmsted has been named Life Sciences Market Lead. Chris is a self-proclaimed customer advocate and has spent his career in various roles that have spanned many aspects of a facilities lifecycle, including building automation and controls, building optimization, critical environments, major construction support, tenant improvements as well as small repairs and facilitating emergency maintenance. Most recently, Chris was the Sales Manager for UMC's Facility Services sales team. As the Life Sciences Market Lead, Chris will be responsible for strategically growing UMC's presence throughout the life sciences market and developing a framework to maintain the group's position as an industry leader throughout the Pacific Northwest.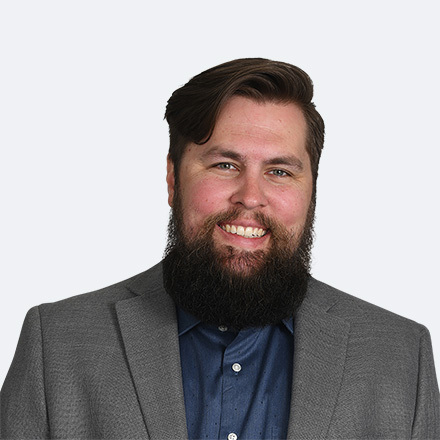 "Chris is very passionate about providing top notch service to the Life Sciences Industry while going the extra mile to contribute his time and knowledge to benefit the broader research community," said Troy Turpin, Director of Business Development. "The combination of his enthusiasm, unwavering customer commitment, technical aptitude and leadership skills will help lead UMC into the future in this market segment."
Chris began his career at UMC in 2019 and has a degree in electrical engineering as well as training in whole-building optimization. Recently, he completed a Professional Certificate from Massachusetts Institute of Technology (MIT) in biotechnology and life science. Chris has been a featured speaker at several industry events including for Building Owners and Managers Association (BOMA) and Association of Energy Engineers (AEE) on subjects of complex building optimization and legislation.
When he is not elevating his peers and clients to improve the environment and operations for life sciences facilities, you can find him sailing the Puget Sound with his wife, Nicole, or searching for the best small venue for live music around Seattle.
Questions or Comments?
For media inquiries or related questions, please contact info@umci.com