UMC is proud to have worked with Rep. Alex Ramel since the fall of 2022, leveraging our 103 years of expertise in energy-efficient buildings and infrastructure. Our joint efforts have led to the Decarbonization Planning initiative as a common-sense pathway for campuses across Washington State, both public and private, to comply with the Clean Buildings Standard. This new measure is expected to create job opportunities and foster careers in the skilled building trades throughout the state, and UMC takes pride in being a union company with a longstanding commitment to this industry.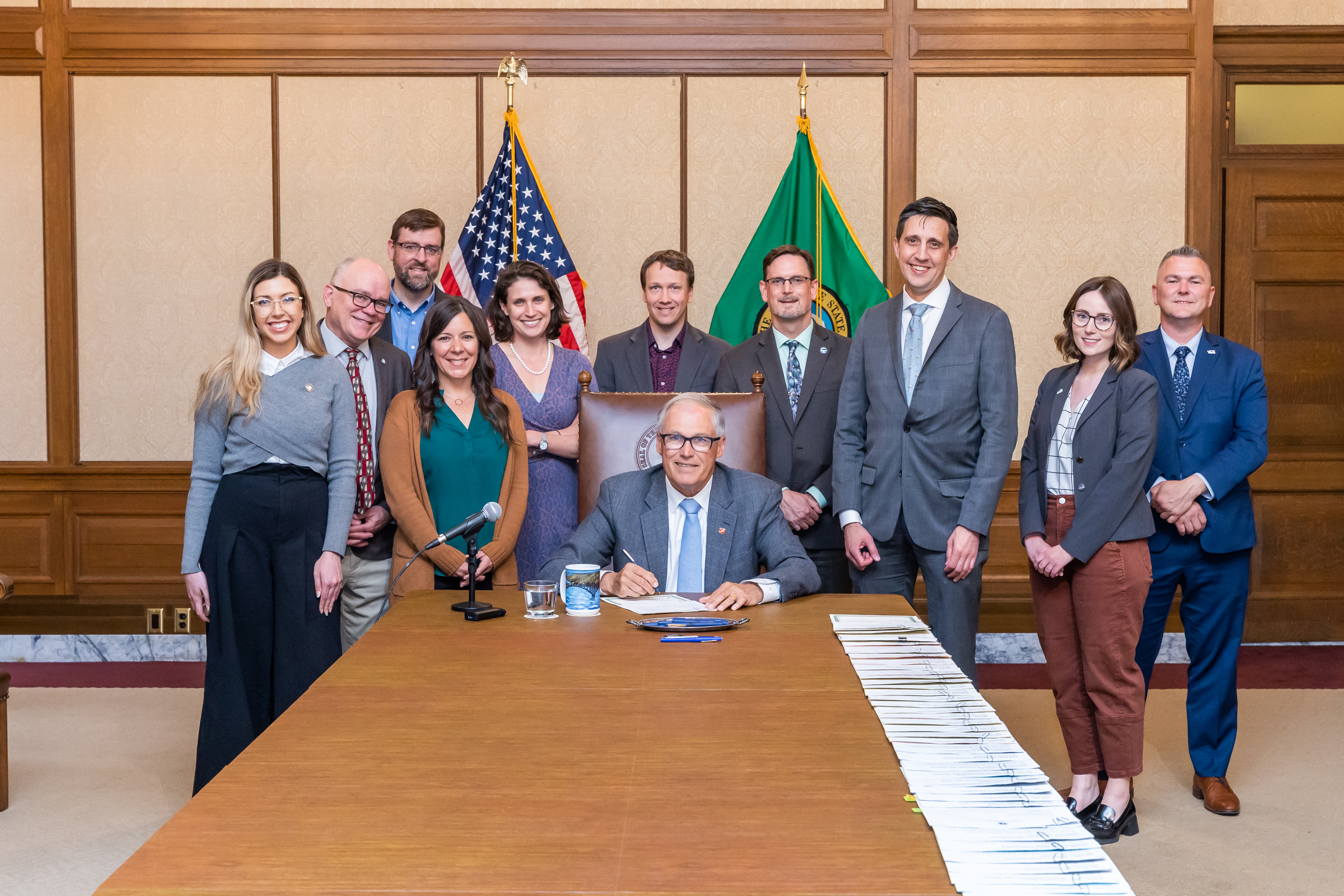 "When lawmakers asked UMC's expertise about common-sense mechanical and building energy policy, we were honored to help," said UMC's Policy & Partnerships Director, Bonnie Frye Hemphill. "New 2023 legislation is about cleaner, more comfortable, more affordable buildings. And it's also a win for jobs and careers in skilled buildings trades across the state. UMC has been glad to be at the table on these new policies. Thanks too for the top-tier expertise into this bill from UMCers Ron Major, Michael Bergstrom, Scott Locke, Trevor Mays, and Steve Brooks."

Questions or Comments?
For media inquiries or related questions, please contact info@umci.com