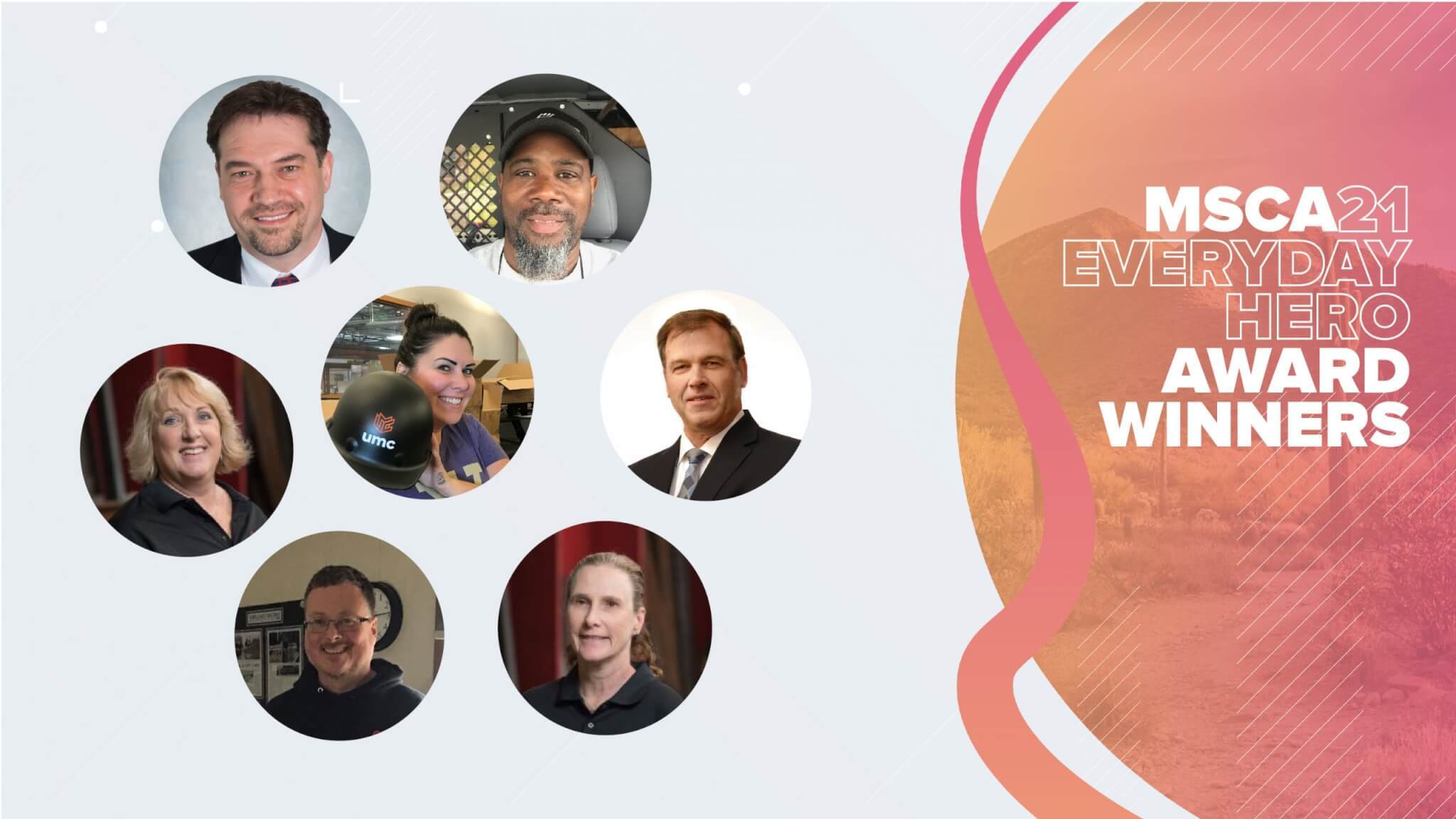 MCA and MSCA have been honoring our industry's very own everyday heroes for the past seven years. The organizations' expectations were blown away by just how many heroes there are within the industry! The award was created to recognize an employee who, in his or her own extraordinary way, quietly gives of their time and skills to benefit others while seeking no recognition or compensation.

Melissa Feiler, UMC's tool and equipment manager is one of seven recipients for 2021.
At the core of UMC's culture is a passion for stepping in whenever possible and a desire to help the communities around us. If you haven't met her, trust us when we say Melissa embodies our culture day-in and day-out, even when it is outside the scope of her position, and will go the extra mile. Need help sourcing water bottles for the crews' sustainability goals? Melissa steps in and makes it happen. Looking to enhance process efficiencies? Melissa excels at developing new ways to do things. Holding a vaccine clinic or other outreach volunteer opportunity? Melissa is the first one to raise her hand to assist, or lead, even when it's her day off.
Melissa has been at UMC for nearly three years and has made a huge impact on the company through her willingness to step out of her comfort zone and get involved with a smile. She led two COVID-19 vaccination clinics in March and April; has been involved in our foundation's charity golf tournaments through pre-event planning, sponsor solicitations, and on-site volunteering; facilitates employee appreciation lunches and regular team building activities; organizes logistics for UMC's portable sinks and hygiene stations (designed to stop the spread of COVID-19); participates in food drives with local organizations like the South Everett-Mukilteo Rotary and INSP Farm to Families; and coordinated donations for Construction Safety Week and Women in Construction Week, to name a few ways she has been going above and beyond consistently since coming to UMC.

Questions or Comments?
For media inquiries or related questions, please contact info@umci.com