On a Saturday night, the UMC team replaced two aging air-cooled chillers from the roof of the seven-story Seattle Cancer Care Alliance (SCCA) Building "G". Both old chillers were manufactured by York with screw type compressors. The larger unit weighed 24,000 lbs with 325 tons of cooling capacity and the smaller weighed 18,000 lbs with 240 tons of capacity.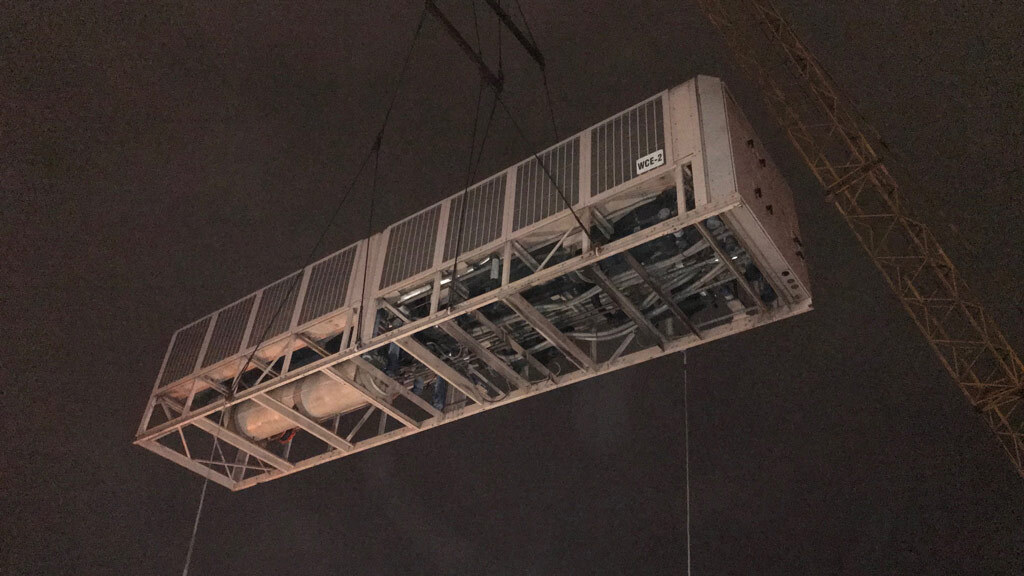 With the existing chillers nearing the end of their useful life, SCCA engaged UMC to replace the old equipment with new, energy efficient, air-cooled Smardt chillers utilizing oil-free Turbocor variable speed magnetic bearing compressors.
We were impressed by how phenomenal this team, consisting of UMC, Ness Crane, Total Reclaim and Nelson Trucking, was... VERY passionate about safety, everything was perfectly orchestrated... You all rocked it, thank you so much for your tremendous efforts on behalf of the SCCA.
Matt Mifflin
General Superintendent
UMC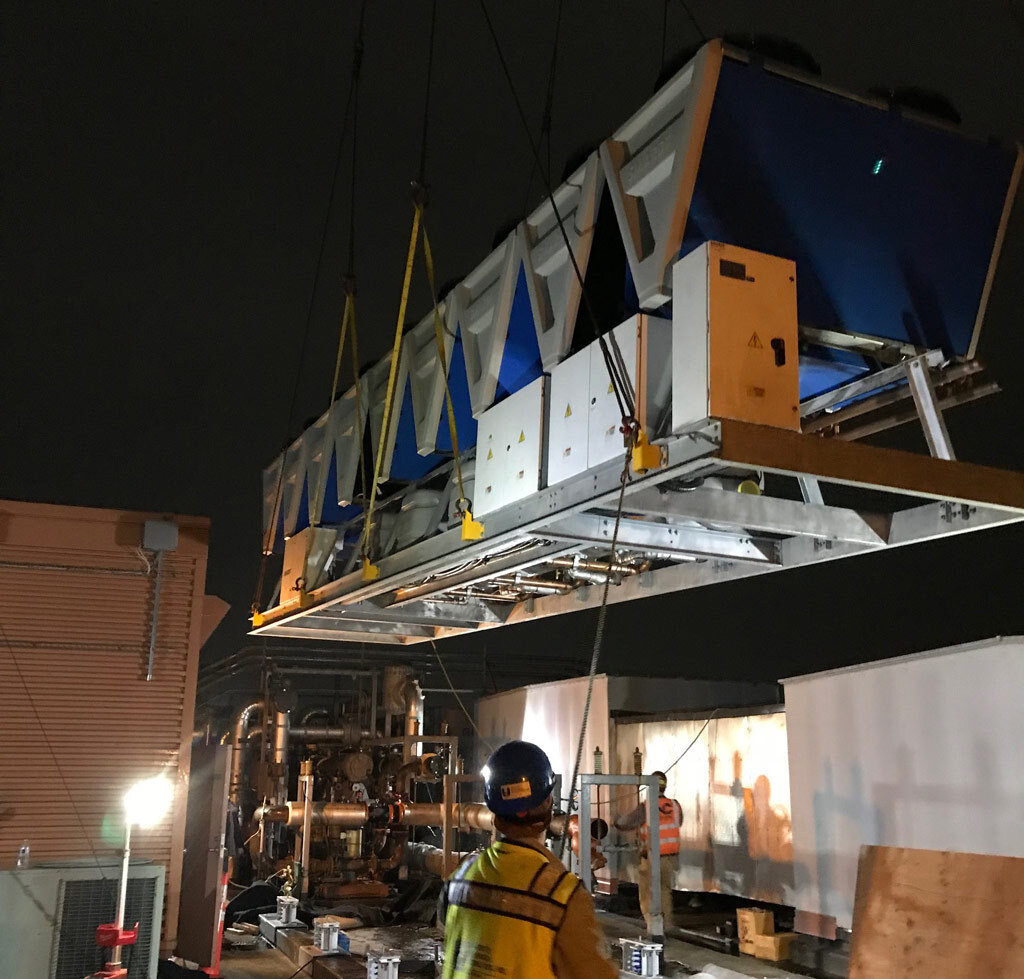 The new chillers each have 300 tons of cooling capacity and weigh roughly 21,000 lbs. In addition to improved energy efficiency, the new equipment will also provide redundant cooling capacity to the future Building "H" project. The scope of work also includes two new 40 horsepower chilled water pumps with variable frequency drives.
The project was engineered by Affiliated Engineers Inc with participation by ZGF Architects and KPFF Consulting Engineers. Working on a Saturday night to alleviate interruption to SCCA's patients and operations, the chiller replacement project was delivered safely and successfully, thanks to the great leadership from UMC's field foreman Kurt Stagner and superintendent Eric Oswald. In addition, a tip of the hat goes out to UMC's partners—GLY Construction, Prime Electric, Siemens, Ness Campbell Crane, Nelson Trucking, Total Reclaim and Hudson Bay Insulation. For project superintendent Eric Oswald, this project is especially meaningful. Twenty years ago, Eric was involved in the installation of the chillers that were replaced on Saturday. Like Eric, several UMC employees are proud of the strong relationship they have forged over many years with SCCA and Fred Hutch. They are dedicated to doing what it takes to help these organizations carry out their life-changing work.
The team of Kurt, Chris, Eric and Michael did an outstanding job. With Chris Lermusik and Michael Haggen being new to working with most of us, they did great. I am very, very impressed with these two folks. Coming into a tough project like this at a new company, being asked tons of questions by me to make sure things went right. Making sure patients were taken care of by working at night. Thank you all for your hard work and for executing a difficult project. This is a great team!!
Matt Mifflin
General Superintendent
UMC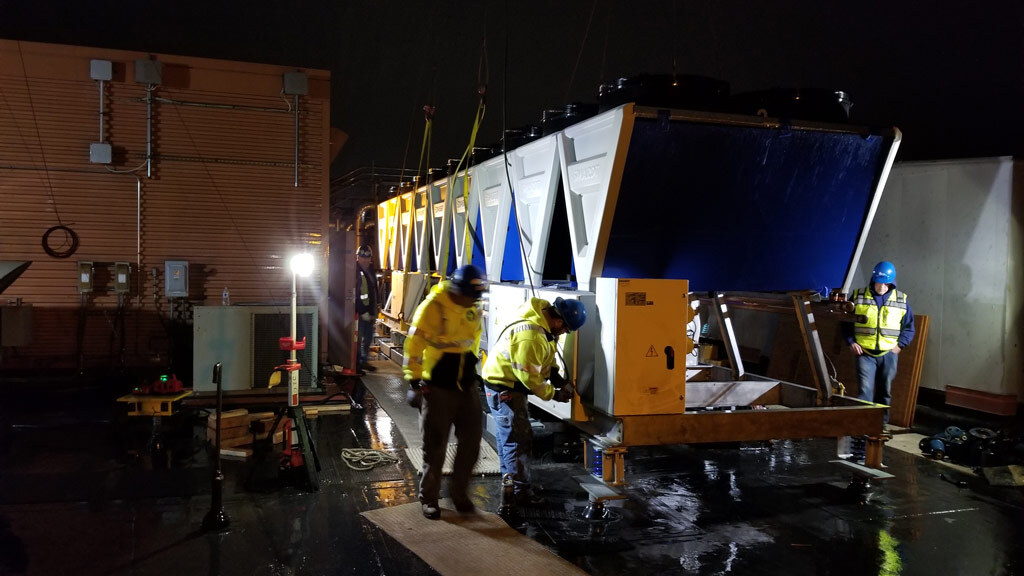 Questions or Comments?
For media inquiries or related questions, please contact info@umci.com