We are all in this together.
To ensure communities continue to encourage safe social distancing, teams across UMC came together as plumbers, HVAC installers and manufacturers to design, develop and manufacture Portable Wash Stations that have solved an immediate need during the COVID-19 pandemic: The increasing necessity for functional wash stations for construction sites, grocery stores, emergency hospitals, schools, retailers, industrial plants, homeless shelters... Anywhere there is a need for many people to be washing their hands.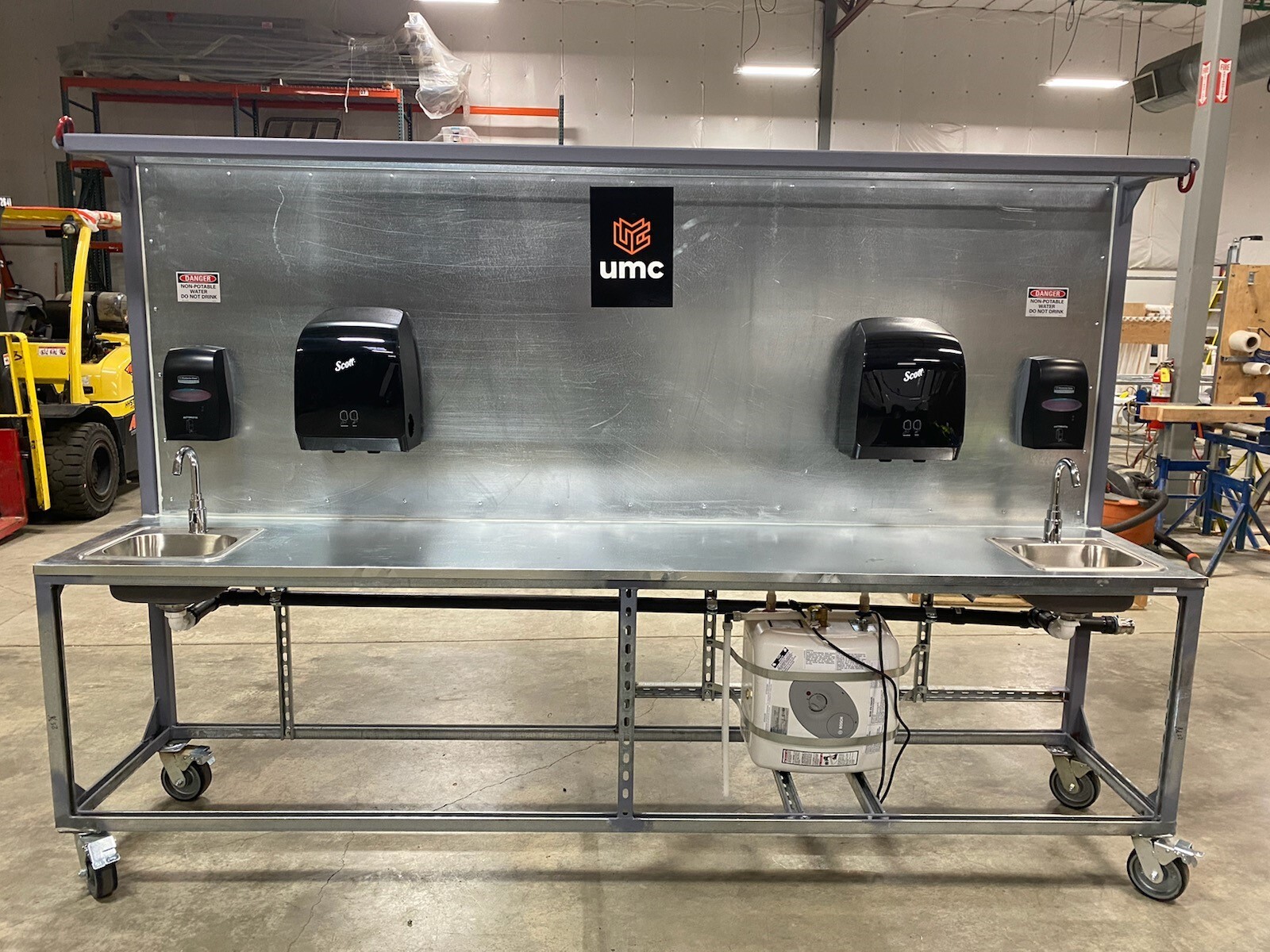 UMC makes critical problem solving effortless for our customers and communities.
Our wash stations were carefully designed in compliance with the CDC requirements and the safety of our communities in mind. The standard, two and four sink stations include features that will ensure the most effective CDC hand washing recommendations are met. These features include:
100% touch-free soap, water, and paper towel dispensing
Indoor/outdoor rustproof design (pop-up canopy recommended for outdoor)
Minimum 6-foot distance for safe social distancing
Up to 240 washes per hour
Locking industrial duty casters
Crane Lifting eyes
Zinc plated or painted solid steel frame construction
Galvanized top and backsplash for clean-ability and durability

Add-on options include:
On-board pumps (when a gravity drain is not available)
Forklift sleeves
120V hot water heater
Backflow devices
Supply water and grey water tanks
Pressure booster pumps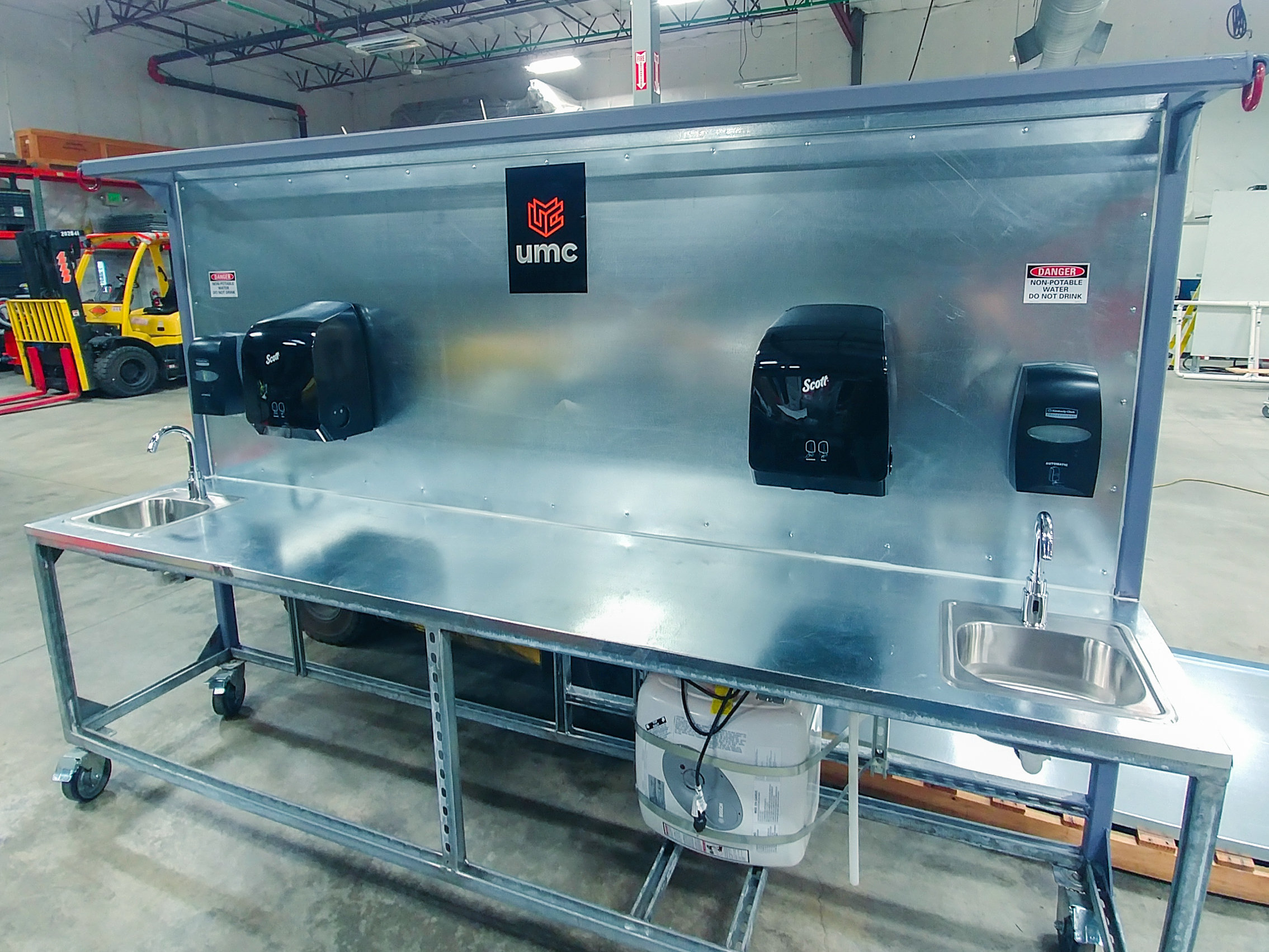 UMC is here to help.
We stand ready to answer your questions on how UMC can assist the needs of your facilities.
Chris Olmsted, Sales Manager
(425) 322-0797 or colmsted@umci.com

Bob Frey, Director of Sales Operations
(206) 423-7507 or bfrey@umci.com

Steve Brooks, Vice President of Business Development
(206) 228-2303 or sbrooks@umci.com
Questions or Comments?
For media inquiries or related questions, please contact info@umci.com