New office expansion enables UMC to accelerate growth in South Sound professional services and client support.
With strong Pacific Northwest roots – UMC has expanded its presence in the South Puget Sound region with a new 3,176-square-foot office in Tacoma. The new office is championed by Brian Mitchell, an Account Executive in UMC's Special Projects Group, and industry veterans who are eager to better support the company's successful model of integrated services backed by collaborative resources to the South Sound markets.
The investment is an essential part of the company's growth trajectory which seeks to capture opportunities that come along with the significantly accelerating demand for innovative and integrated professional services. The new office enhances the company's ability to support clients' investments in the South Sound and boosts its overall footprint of facilities around Puget Sound. The Tacoma office will house team members who live in the South Sound region including members from Special Projects, Virtual Construction Services (VCS), Industrial, and Major Projects as well as dedicated floating desks for other departments as needed.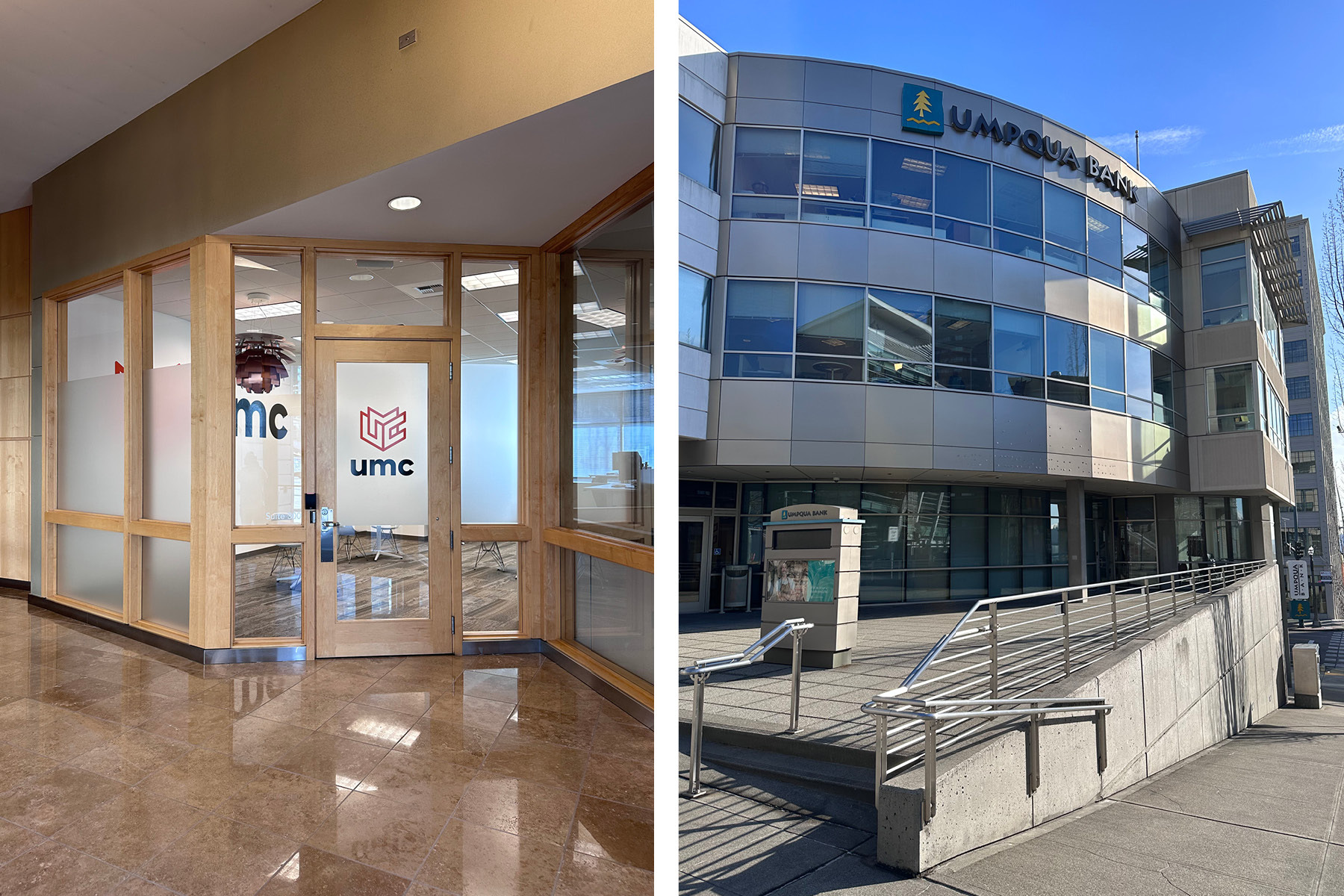 "I am thrilled that we are bringing UMC to downtown Tacoma," said Mitchell. "Over the last few years, we have watched our teams increasingly solve problems for clients throughout the South Sound region – whether that's expanding healthcare facilities, tenant improvements, or traditional mechanical construction – and we know we can bring that same expertise to solve the problems unique to our South Sound clients. I am equally excited about the career and networking opportunities this expansion will mean for both UMC and our industry partners."
UMC takes some of the best aspects of traditional solutions, like thought leadership and top talent, and merges them with some of the lean, efficient, operating challenges of built environments and their systems. This convergent combination enables UMC to deliver complex work at a better value while protecting clients' investments in professional services.
"The markets of Seattle and the South Sound are different. Both require experience in the community and presence in the community," said Steve Brooks, PE, UMC's president. "By expanding our presence and support of the South Sound community we are doubling down that this area has great opportunity and strong growth. We feel well matched with an area that we have been in for decades and to continue the work to make buildings more efficient, and infrastructure more resilient."
Questions or Comments?
For media inquiries or related questions, please contact info@umci.com