UMC's new manufacturing facility will position the company to better advance processes, collaborate more efficiently and contribute to the growth strategy of the many divisions.
UMC announced the opening of its new 94,940 square foot manufacturing facility in Everett, WA. With 54% more total floorspace than the three former buildings combined, the new building will allow the company to expand its manufacturing resources and team and enhance the robust and inclusive experience for both employees and clients. UMC's headquarters building is still located in Mukilteo, WA.

"UMC is in an exciting period of growth, and we are committed to delivering manufactured solutions," says Steve Brooks, PE, UMC's president. "This facility allows both of our former shops, plumbing and fabrication, the warehouse, and the teams that support those operations to be under one roof for better collaboration opportunities and a heightened sense of camaraderie."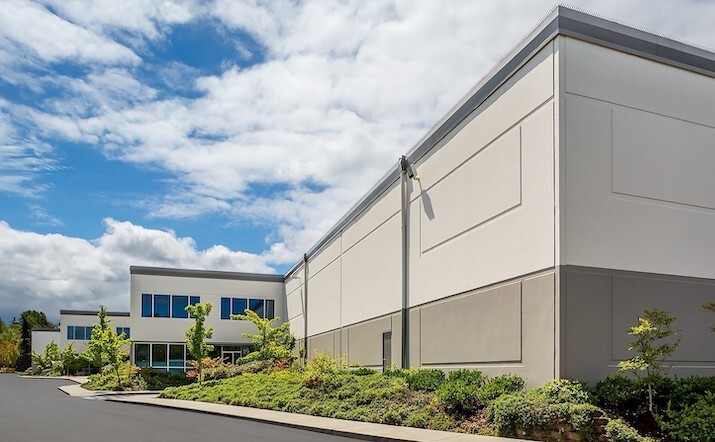 The 94,940 square foot facility footprint has been redesigned to improve UMC's manufacturing workflow and reduce costs to provide high quality for our clients. With 15,000 square feet dedicated to office space, the remaining 79,940 square feet have been optimized to support and pivot UMC's manufacturing operations to better serve our clients' needs as those needs adapt and grow with the market. Throughout the building, there is visual signage, T-8 lighting, and 24' clear ceiling height in the warehouse and shop floors.
The shipping and receiving areas feature 27 high dock doors to facilitate seamless loading and unloading as well as 11 grade-level doors to simplify material movement via carts and forklifts. The shop floor consists of expanded piping and plumbing fabrication space, expansive warehousing and storage spaces, and advanced tool rental and storage including dedicated space for Fastenal services. The fabrication area includes improved exhaust ventilation over the Watts Plasma table and a large off-feed accumulation table at the cutting operation stations. The cutting station has an impressive cutting envelope making the table ideal for UMC's typical project scale and is capable of extreme precision and reduces or eliminates the need for secondary measures. The shop also has six one-ton derrick cranes and a dual three-ton bridge crane that enables UMC to carry out heavier jobs safely and fills a market need for large-quantity fabrication.
Through the expansion of UMC's integrated service offerings and manufacturing infrastructure, the company is working to increase its manufacturing capabilities and achieve greater scalability to support the needs of our clients and communities. Bringing our teams together under one expansive roof enables continual learning and efficient knowledge-sharing, helping to improve the pace and effectiveness.
"Our new manufacturing facility symbolizes our company's continued dedication to the advancement of our processes and products," says Ryan Hoggatt, UMC's director of manufacturing. "This state-of-the-art facility builds on our existing manufacturing momentum and will serve as a major driver of our pipeline, partnerships, and technology. This new facility is a key enabler of our mission to develop safe, effective, and transformative opportunities for the built environment. This is critical to rapidly advance our offerings and drive the next phase of growth for UMC."
Questions or Comments?
For media inquiries or related questions, please contact info@umci.com