An avid supporter of Fred Hutchinson Cancer Research Center's mission, UMC strives to make a positive impact on the health of the community.
Seattle/Mukilteo, WA (October 6, 2020) - The world has been struggling to get a grasp on the unrelenting coronavirus pandemic for the entirety of 2020. And from the beginning Fred Hutchinson Cancer Research Center has played a leading role in an international scientific response to the pandemic – tracking and modeling the virus' spread, developing diagnostic tests, designing vaccine trials and working to prevent future outbreaks to protect the community.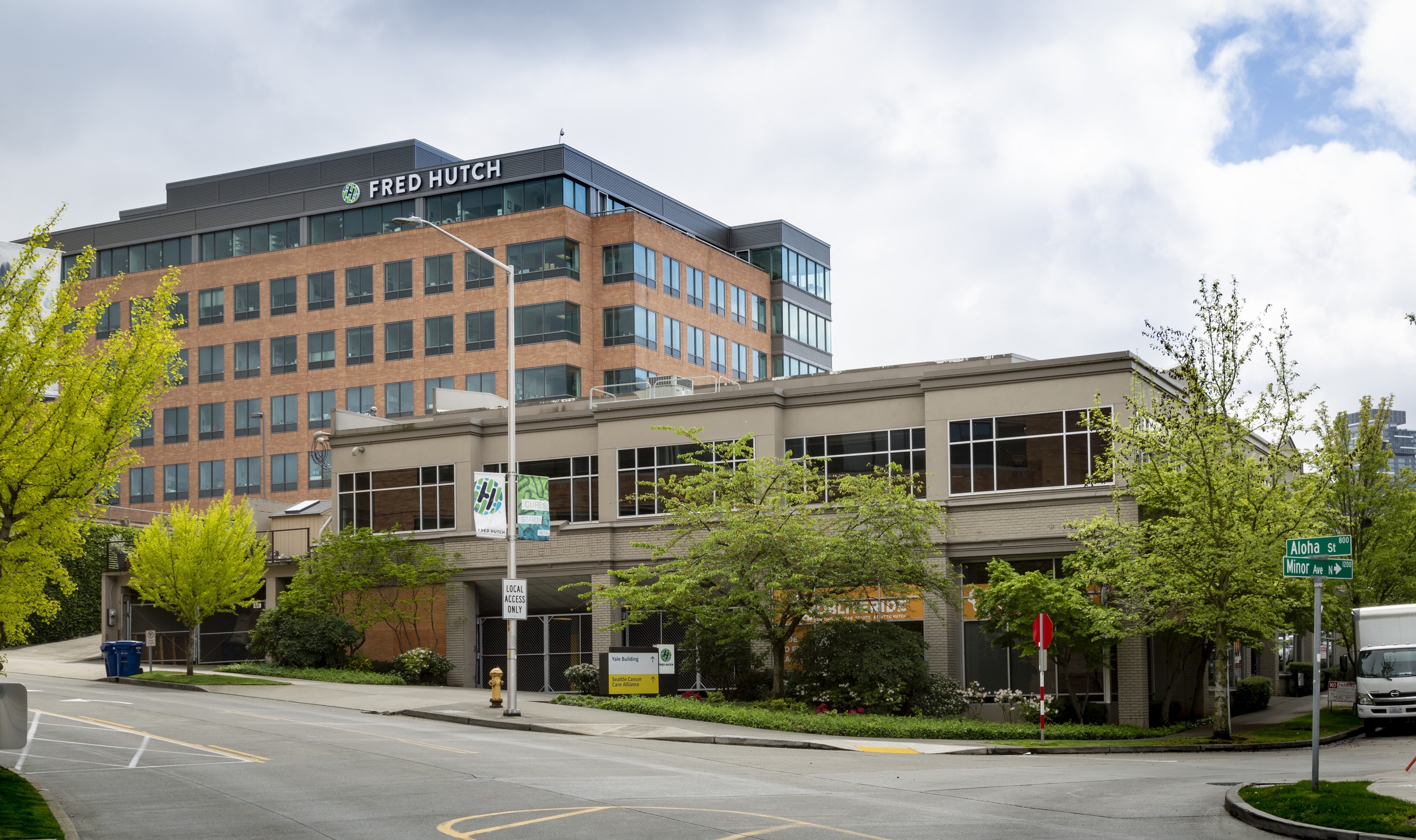 UMC has provided mechanical and plumbing design and contracting, energy services, building controls, and facility services for Fred Hutch's buildings for decades and has enthusiastically helped in fund raising efforts throughout the years. As a strong supporter of Fred Hutch for more than 40 years, UMC converted their 2019 IN for the Hutch Auction purchase to a donation of $15,000 to Fred Hutch's COVID-19 research.
UMC helped create the newly-opened COVID-19 Clinical Research Center (CCRC). This building was transformed to be a dedicated facility on Fred Hutch's South Lake Union campus where clinician-researchers will work with study volunteers, healthcare providers, research institutes, foundations and biotech/pharmaceutical industry partners to conduct phase 1-3 clinical trials. Our design team worked closely with Fred Hutch's infectious disease experts on everything from tracking key design features to understanding protections for patient and workers as new information about COVID was being discovered. For UMC, the work inside the CCRC represents a beacon amid the pandemic and an example of the power of public-private partnerships. The opportunity to build-in optimal conditions for researchers to perform their lifesaving work gives an incredible amount of satisfaction to UMC's workers.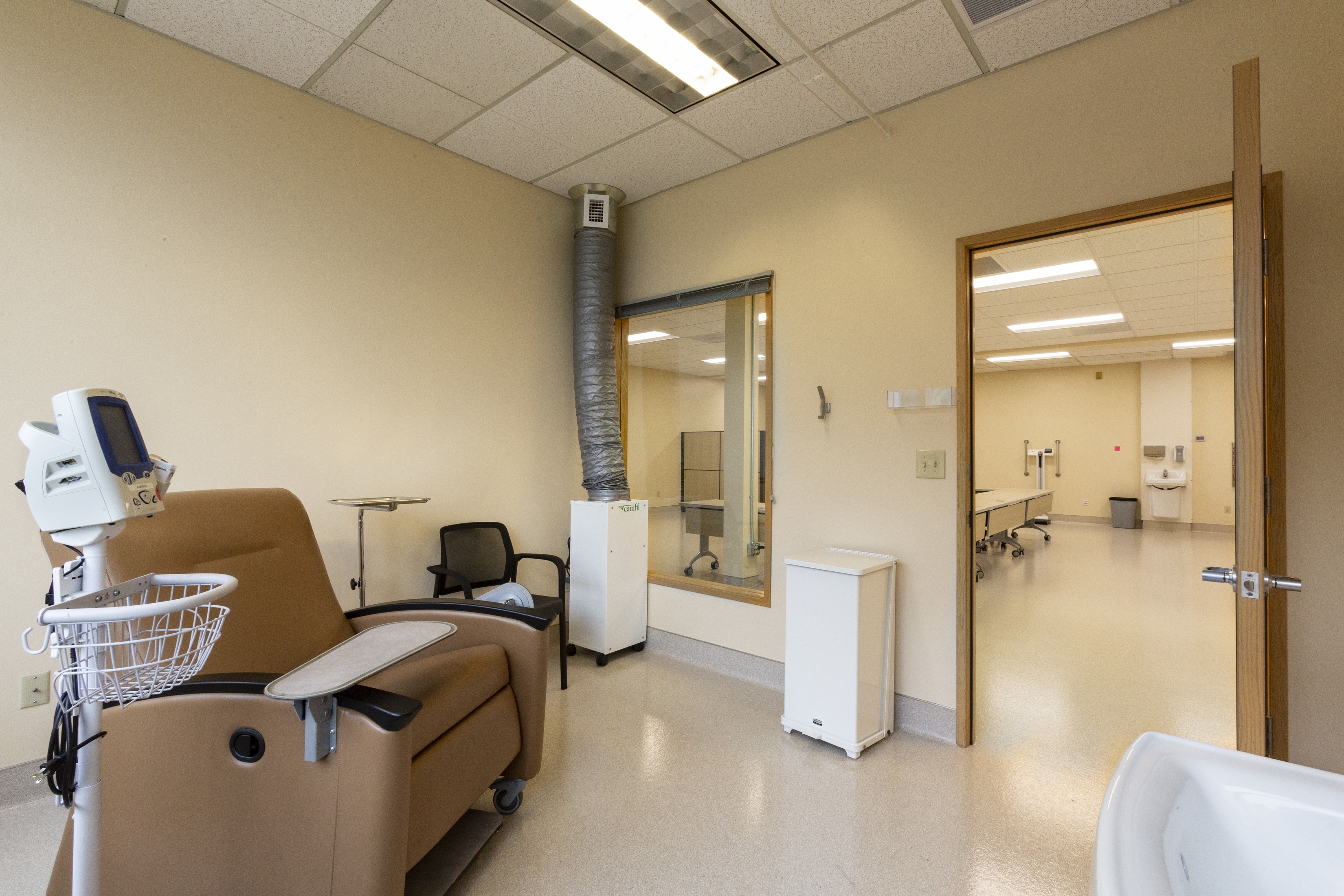 "Partnerships are a crucial component of solving the world's most challenging health crises and scientific questions," said Kelly O'Brien, vice president of Philanthropy at Fred Hutch. "We are so fortunate to have this decades-long collaboration with UMC. The UMC team brings their expertise and their great care to all projects on our campus. The CCRC was created on an accelerated timeline due to the urgent need in our community and the global community will benefit from the trials conducted in this distinct space."
From building Fred Hutch facilities to annual sponsorships and participation in events like Obliteride, IN for the Hutch, and President's Circle and Hutch Holiday Gala, UMC strives to be a positive contributor to Fred Hutch's work and to the health of the community.
Solving tough COVID-19 challenges through innovation.
Like businesses throughout the US and the world, UMC has spent the bulk of 2020 struggling to find the best ways to cope with economic uncertainty, COVID-19-era norms, business closures and restrictions, remote working with children out of school, and simply protecting employees on jobsites. With all of this, the pandemic hasn't gotten the best of UMC. Why? Because, with a history of partners like Fred Hutch, UMC chose to listen to the science.
Early in the pandemic, with much of Washington thrown out of work due to coronavirus closures, UMC's employees listened to the CDC guidelines for soap and water handwashing and devised a solution to help keep workers safe and get them back to work on construction jobsites. The UMC portable handwashing stations were invented, designed, manufactured, and being sold and delivered within three weeks of the mandated construction site closures. Although not in the sink business previously, UMC understood the unique opportunity the sinks had to help protect the wider community in any location where soap and water handwashing is unavailable. UMC's designers and manufacturing department continued to tweak the design to make a variety of models available to grocery stores, healthcare facilities, parks, schools, golf courses, farms, and more. Today, with schools hoping to reopen in-person soon, these portable sinks, complete with soap and towel dispensers, can easily bring soap and water handwashing to playgrounds, classes, hallways, cafeterias, and sports areas.
Bringing dignity to communities' most vulnerable.
Mid-year 2020, with the portable sinks making a splash nationwide, UMC donated a two-sink mobile handwashing station to the New Hope Homeless Resources organization in Puyallup. In addition to COVID-19, the homeless population was dealing with a Hepatitis A outbreak and the sinks provided enhanced opportunities to curb the spread of diseases among the homeless population they serve. As the partnership with New Hope grew, UMC got involved in helping them secure a grant for mobile hygiene trailers. With the grant secured to cover part of the cost of two trailers, one a shower trailer and one a laundry trailer, UMC began soliciting sponsors to help cover the costs of materials needed and is donating labor to build the trailers in UMC's manufacturing shop. With 11 generous donors on board, the mobile laundry trailer will be ready for deployment in late September; the shower trailer is not far behind. UMC is proud to be able to help this worthy organization bring a safer environment and a sense of dignity to our communities' less fortunate.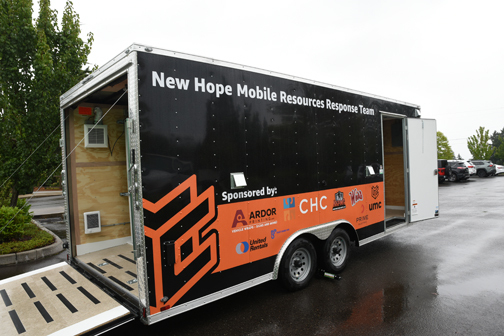 One hundred years of caring and trust.
Before February of 2020, UMC was reveling in the once in the lifetime achievement of turning 100 years old this year. Celebrations were planned to honor our clients and employees for 100 years of trust and service. Enter the coronavirus pandemic and the focus changed. However, the grit and insight that come from one hundred years of making it through numerous economic and societal challenges has led to the wisdom to see where its greatest achievements lie and where it can innovate to make a difference. UMC celebrates its people, its community, and clients like Fred Hutch that never stop working for health of all people.
About UMC
UMC helps clients solve the complex challenges of built environments and their systems. Originating 100 years ago to serve the Pacific Northwest as a mechanical contractor, the firm has added a vast range of comprehensive, integrated services in facility performance and maintenance, energy and environment, building automation, and manufacturing. UMC helps clients and partners plan, build, and manage their buildings, facilities or construction projects. As these programs present inherent technical and logistical complexity, UMC rises to the challenge of removing worry, delay, angst, and confusion, so their clients and partners can get back to focusing on what they do best.
UMC Media Contact
Sandy Chapin, Marketing & Communications Manager
425-261-9004 or schapin@umci.com
www.umci.com
Questions or Comments?
For media inquiries or related questions, please contact info@umci.com