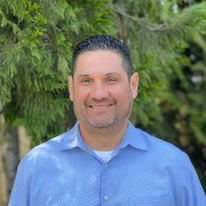 UMC is thrilled to welcome Clarence Clipper to the Facility Services Group as Facility Services Director. Clipper will be responsible for developing and maintaining a scalable service deliverable that will streamline UMC's processes and support our growth within the Facility Services Group.
"I am thrilled to welcome Clarence Clipper to our team," said UMC's president, Steve Brooks, PE. "He brings a client-focused approach to our organization. Clarence's strong leadership skills and passion for helping teams grow will be invaluable assets as we continue to elevate our services. With his creative and strategic thinking, we look forward to offering new and innovative products and services for our clients and community partners."
Clipper has been integral to the facilities and industrial space for 30 years and held leadership positions that have propelled businesses forward for 18 years. His most recent role was with CenTrio (formerly Enwave Seattle Steam) as the General Manager responsible for P/L and operations for the entire Pacific Northwest portfolio of district energy plants, which included a 640k PPH steam plant (Seattle), 4,500-ton chiller plant (Portland), and an ambient loop wastewater heat recovery system (Denver). Throughout his career, Clipper has pushed the envelope for a variety of businesses.
Clipper is an alum of the University of Washington Foster School of Business's Executive Development Program and various technical training courses at Renton Technical College and North Seattle College. He started his career in the Navy as an electrician and was quickly hired by a building automation company and began his journey in the building trades at PLC Multipoint and Hines. He then joined Local 32 (formerly Local 286) and moved to Unico Properties, LLC to become the Chief Engineer for the Metropolitan Tract of downtown buildings owned by the University of Washington (1.7 million square feet). Eventually, he took over as the Director of Engineering overseeing the company's engineering departments in Seattle, Colorado, Utah, Texas, and Nashville (6 million square feet).
When he leaves the office, Clipper spends time with his family and friends, exploring new places, practicing his golf swing, and coaching high school football.
Questions or Comments?
For media inquiries or related questions, please contact info@umci.com