UMC is pleased to announce that Chris Olmsted has completed and passed all required examinations for Professional Certificate Program in Biotechnology & Life Sciences from the Massachusetts Institute of Technology (MIT). This program is designed for a diverse range of professionals including engineers, biologists, chemists, microbiologists, biochemists, and of course, life sciences market leads.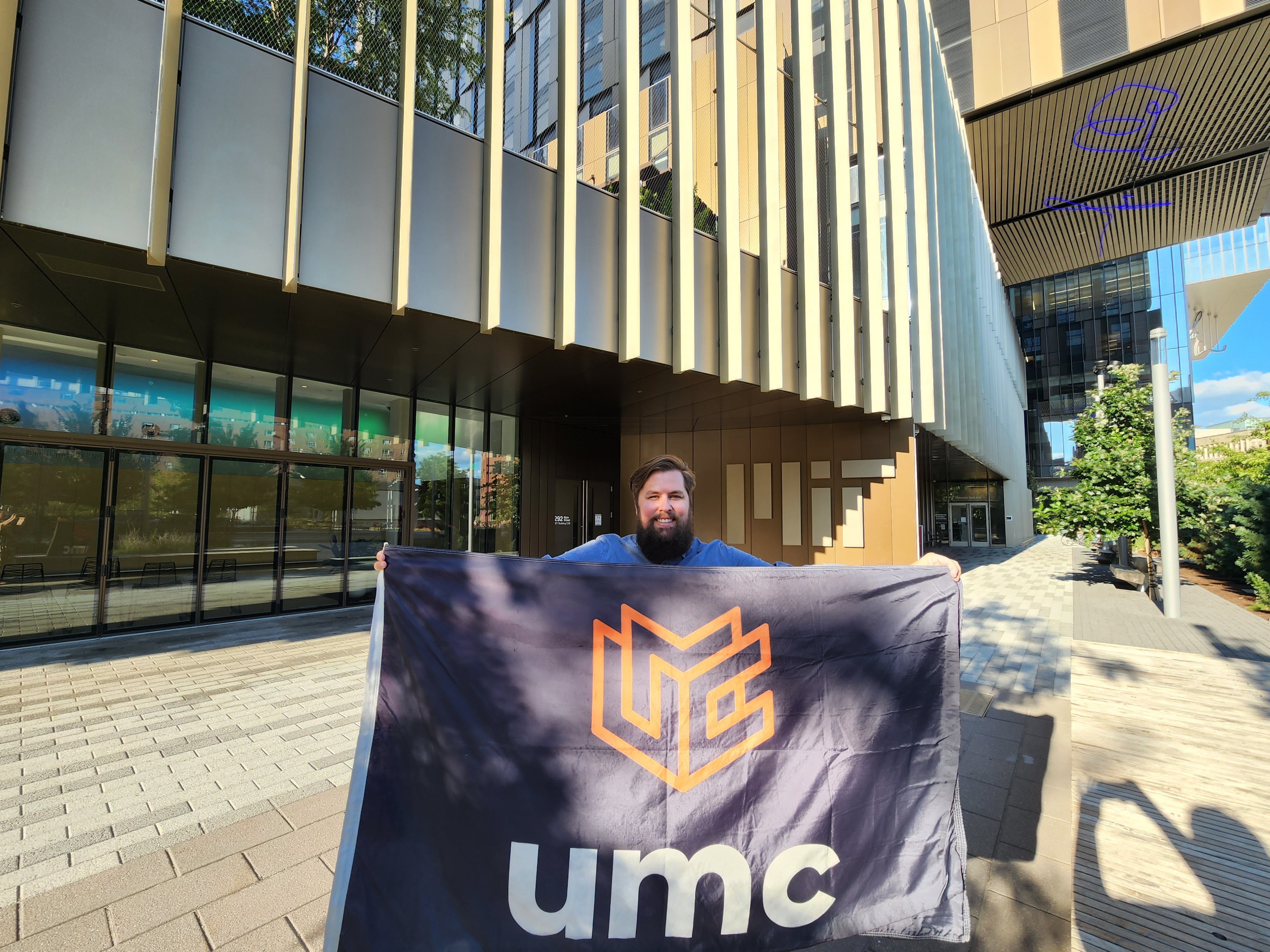 As UMC's Life Sciences Market Lead, Chris specializes in supporting clients with all phases of life science facilities throughout the Pacific Northwest. Chris is responsible for strategically growing UMC's presence throughout the life sciences market and developing a framework to maintain the group's position as an industry leader.
"It's incredible what is happening right now in life sciences," said Chris Olmsted. "The growth we're seeing in Washington is driven by groundbreaking innovation. Completing the program at MIT was truly like drinking from a fire hose. It's a massive step toward my goal of bridging the gap between the teams performing the science, the teams operating critical facilities, and the UMC teams creating next generation labs."
Earning the professional certificate is no small feat. Chris obtained the certificate on an accelerated schedule, temporarily relocating to Cambridge in order to complete required courses on MIT's campus. The program consists of courses in biotechnology and pharmaceuticals as well as elective courses on leadership, communication, and processing of therapeutics–all key skills needed by professionals in life science.
Questions or Comments?
For media inquiries or related questions, please contact info@umci.com