The SMPS Seattle Reign Awards recognizes excellence in marketing communications and outstanding achievements of top marketing programs in the AEC industry. At last night's virtual awards gala, out of 36 submissions from around the Seattle area, UMC's new branding won two of the top awards!

Best Brand Experience/Identity Award, and
Best in Show!
"​​​​​​​The judges were gushing over your Brand Experience/Identity submission," says Heidi Maki, SMPS Seattle President. "Your vision of moving your brand to 'attention-grabbing, inclusive, and phenomenal' was knocked out of the park!"
In 2018, UMC's new marketing department had a vision, take the company's brand from uninspiring, limiting and disjointed to attention-grabbing, inclusive and phenomenal—before the 2020 centennial year. By the fall of 2018, with full leadership support, the process of fast-tracking this two-year process into one-year, began with a journey of discovery—challenging the company, yearning to be bold, to look at itself in new and unfamiliar ways.
What did the efforts accomplish?
Branded under a new, yet familiar, name, "UMC". With clients and employees often shortening the long name "University Mechanical Contractors, Inc." to UMC, we took the opportunity to brand as simply "UMC". This name does not single out one service or market. Now, six distinct services live under the UMC umbrella instead of awkward separate brands.
Took the brand "Out of the Blue"! The company differentiated its visual identity to stand out from the typical industry imagery and the sea of contractor blue. Now, expressive imagery, bold colors and conversational voice are part of every UMC client, employee and recruit experience. This is a 100-year-old company that is building a foundation for 100 more.
Through discovery and positioning sessions, UMC not only attained brand alignment, we discovered our core purpose. "Effortless Ingenuity—we solve the complex challenges to make our client's lives easier."
A beautiful new website that embraces an entirely new look and feel and embodies the essence of UMC's brand in a competitive landscape.
"We had passed up our old brand and grew out of our name, said President and CEO Jerry Bush in a recent article. "We are very proud of our history and culture. Our 100 years of success would not have been possible without our drive to progress and change to meet our clients' and employees' needs. It is time that our brand better represents who we are today."
UMC thanks our consultants, Turnstyle and Stoke, for their thoughtful perspectives, creative designs, and continuous hand-holding throughout this award-winning rebranding effort!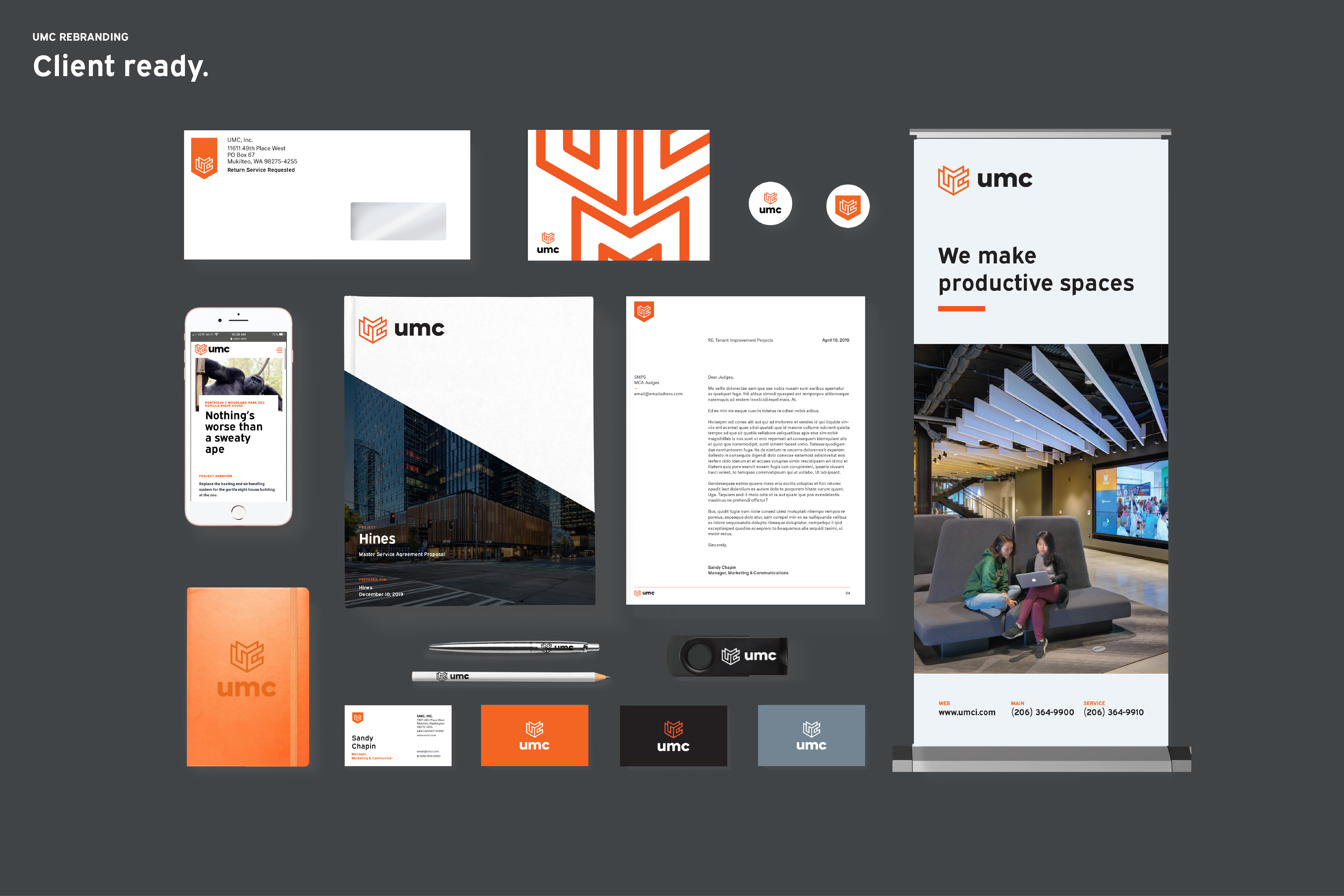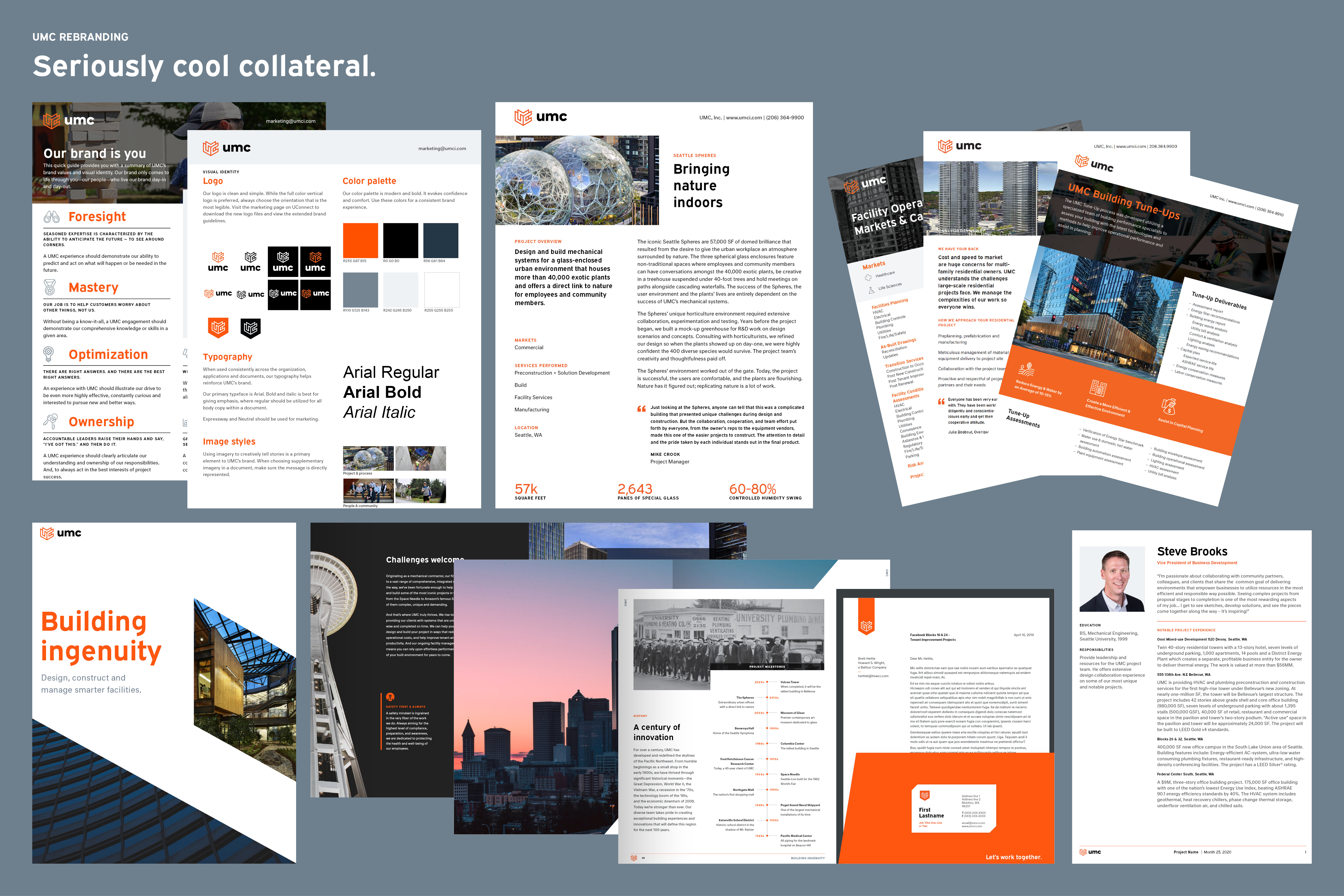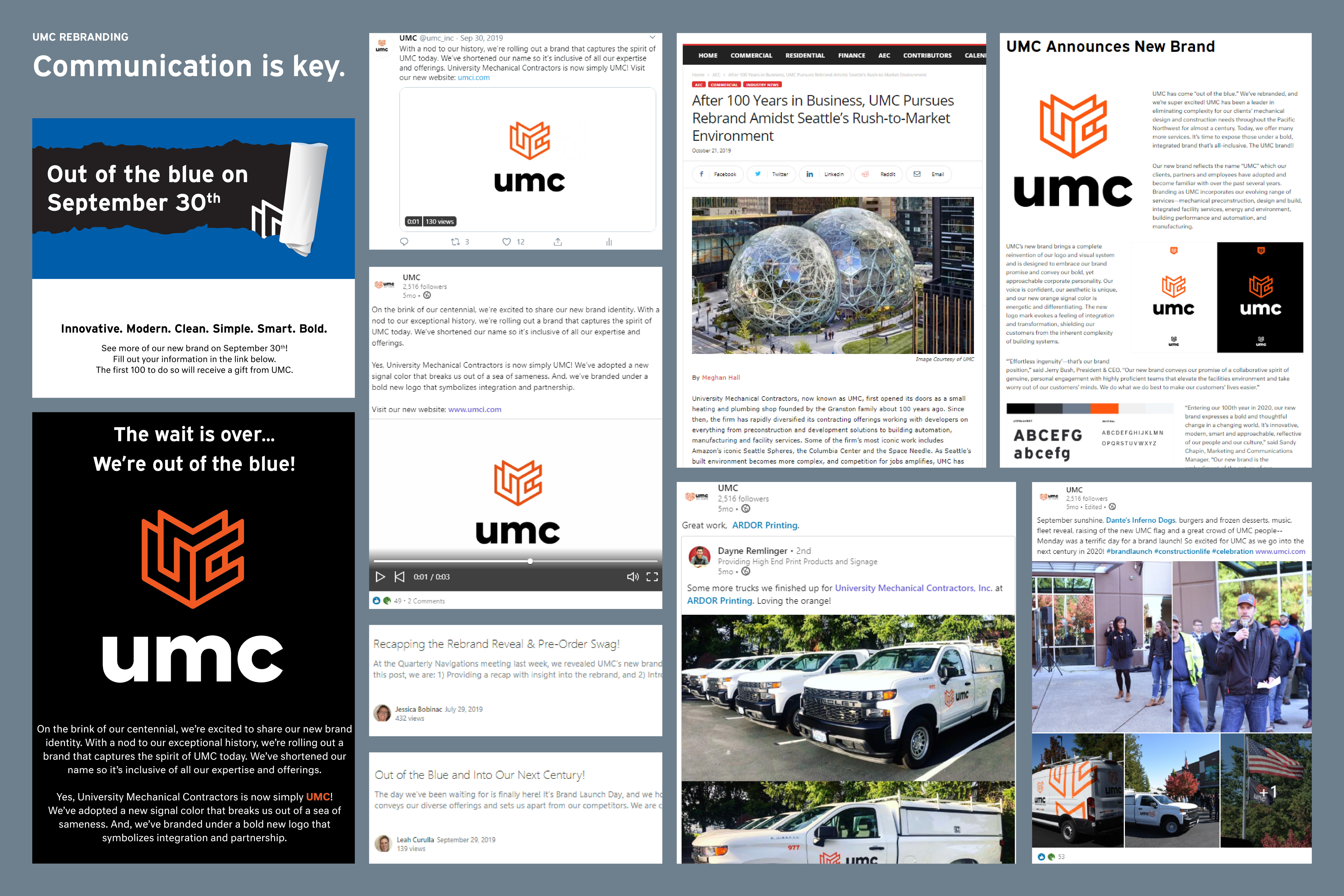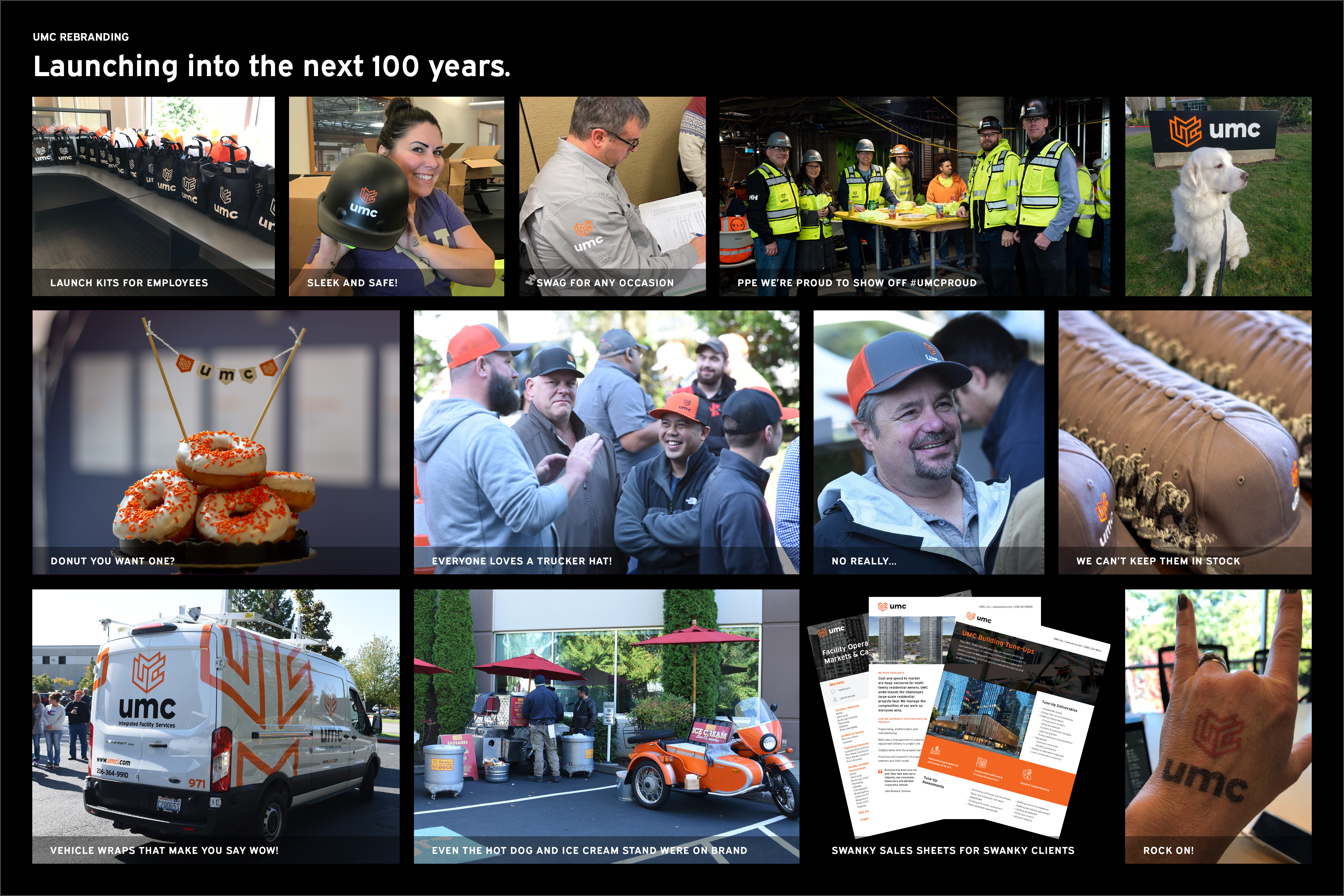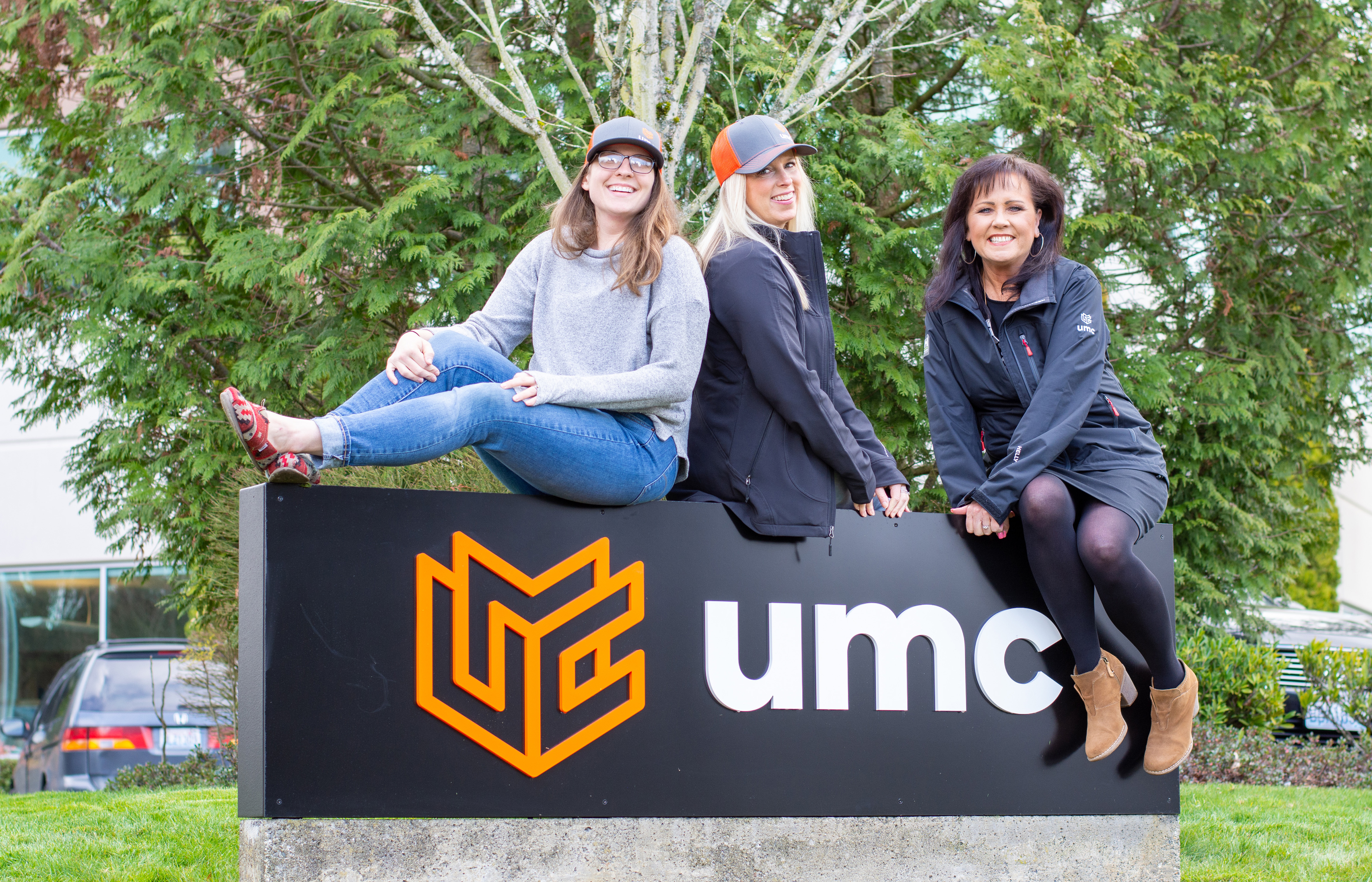 UMC Marketing Team - Jessica Bobinac, Leah Curulla & Sandy Chapin

Questions or Comments?
For media inquiries or related questions, please contact info@umci.com