With the recent move to make all AX JACES obsolete, it is time to start thinking about upgrading your building automation system to Niagara 4 (N4). UMC has the expertise and know-how to get you and your facility the best deals on this upgrade as well as lasting service maintenance agreements (SMA).
Niagara 4 provides critical, cyber-secure device connectivity and data normalization capabilities needed to collect and unlock operational data that helps facility engineers, building owners and maintenance teams become more efficient and productive. Installing and upgrading N4 enables users to not only monitor the data, but to create intuitive logic sequences that effect building controls programming based on data observation.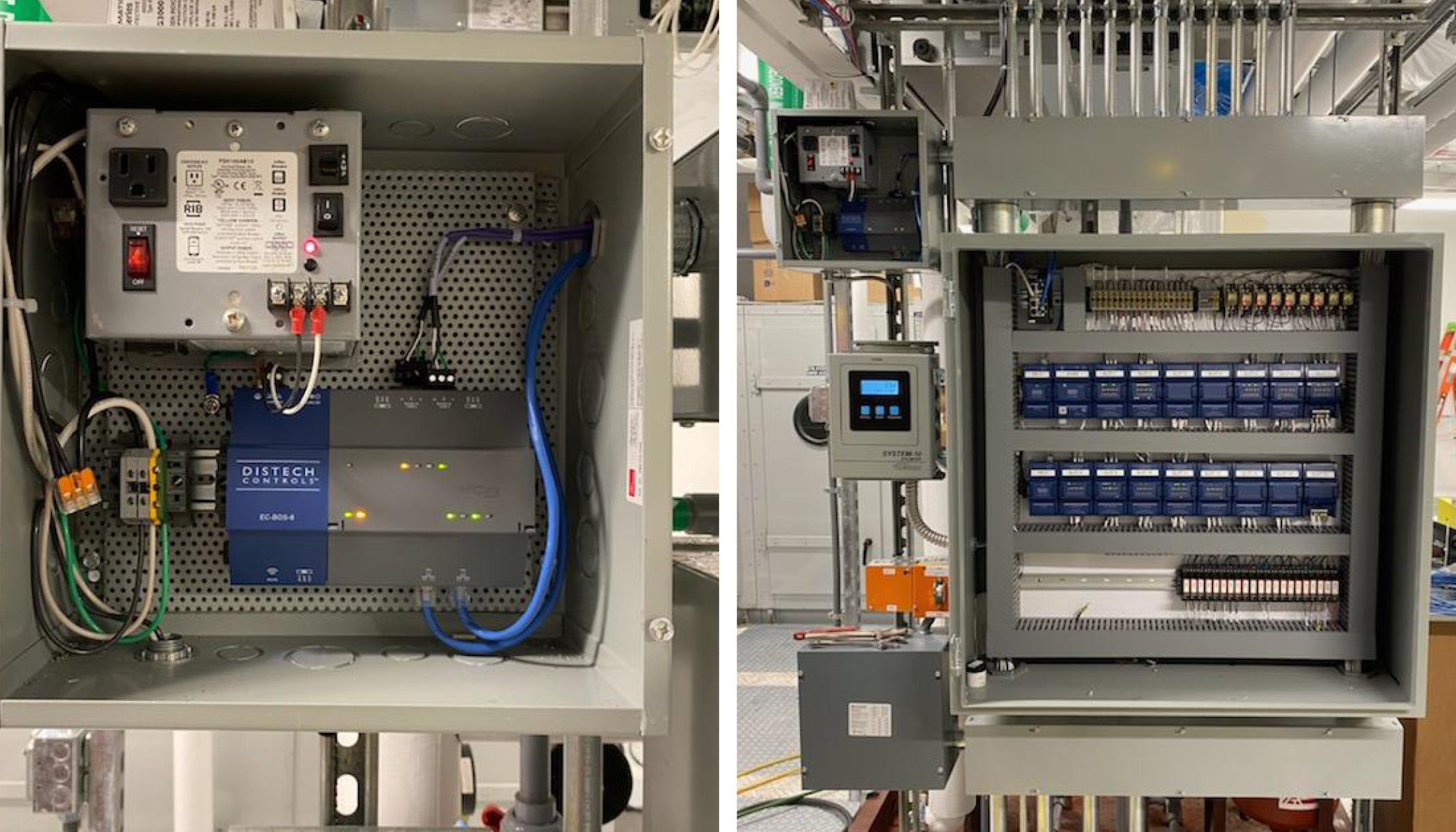 There are a variety of improvements that come with this upgrade to help your facility take full advantage of the Internet of Things (IoT), including advanced visualization and new search, security and navigation tools. Five notable feature improvements include:
1. Increased Security.
A newly built-in security dashboard provides a comprehensive and actionable view of the security posture of your building automation environment. All user actions and security-related events are recorded in the security log for traceability. N4 also uses Role-Based Access Control, making user permissions easy to configure and less error-prone. Win-win!
2. Expert Visualization.
With an N4 upgrade, you can quickly search and find the needed data as well as drag and drop data into your dashboards with the click of a button. You can easily compare multiple systems statuses on easy-to-understand visual charts that can be saved and referred to at any time.
3. Seamless Conversion.
UMS is providing a seamless transition process for customers upgrading to Niagara 4. The Niagara 4 software will work with any currently available JACE controller and for those making the conversion to the most up-to-date products, there is an available station conversion tool that will adapt outdated stations to Niagara 4 stations.
4. Cutting-Edge User Interface.
The responsive design provides a unified experience between desktop, tablet and phone. Plus, the responsiveness increases productivity for system integrators and control technicians, provides value for building managers, and enables personalized comfort for your occupants.
5. Intuitive Data Filters.
Big data sets and complex system integrations can be incomplete. Sometimes they have gaps in knowledge. The Niagara 4 analytics engine is smarter and works harder than its predecessors and can exclude faulty data such as in an alarm state, mis-tagged data points, overridden data, etc.
We can help.
UMC has a team of industry leading Building Automation installers, technicians, salespeople, leaders and a company of integrated services behind them. We have impactful promotions to save you time and money.
March 1 - June 30, 2023: 40% discount off core software + 5-year SMA for the price of 18-month initial SMA
July 1 - December 31, 2023: 25% discount off core software + 5-year SMA for the price of 18-month initial SMA
If you would like to learn more about the promotion, share your thoughts, or help starting your system upgrade please reach out. My team and I have become experts, so you don't have to be.
Willis Gaines; wgaines@umci.com
Questions or Comments?
For media inquiries or related questions, please contact info@umci.com