Current Project: UMC Plumbing Shop, Mukilteo, WA
On his second tenure with UMC, Nate Harmon, Plumbing Shop Foreman, believes the key to a successful project is surrounding yourself with a good team, the right tools, and awesome jobs. And that's why he loves working at UMC!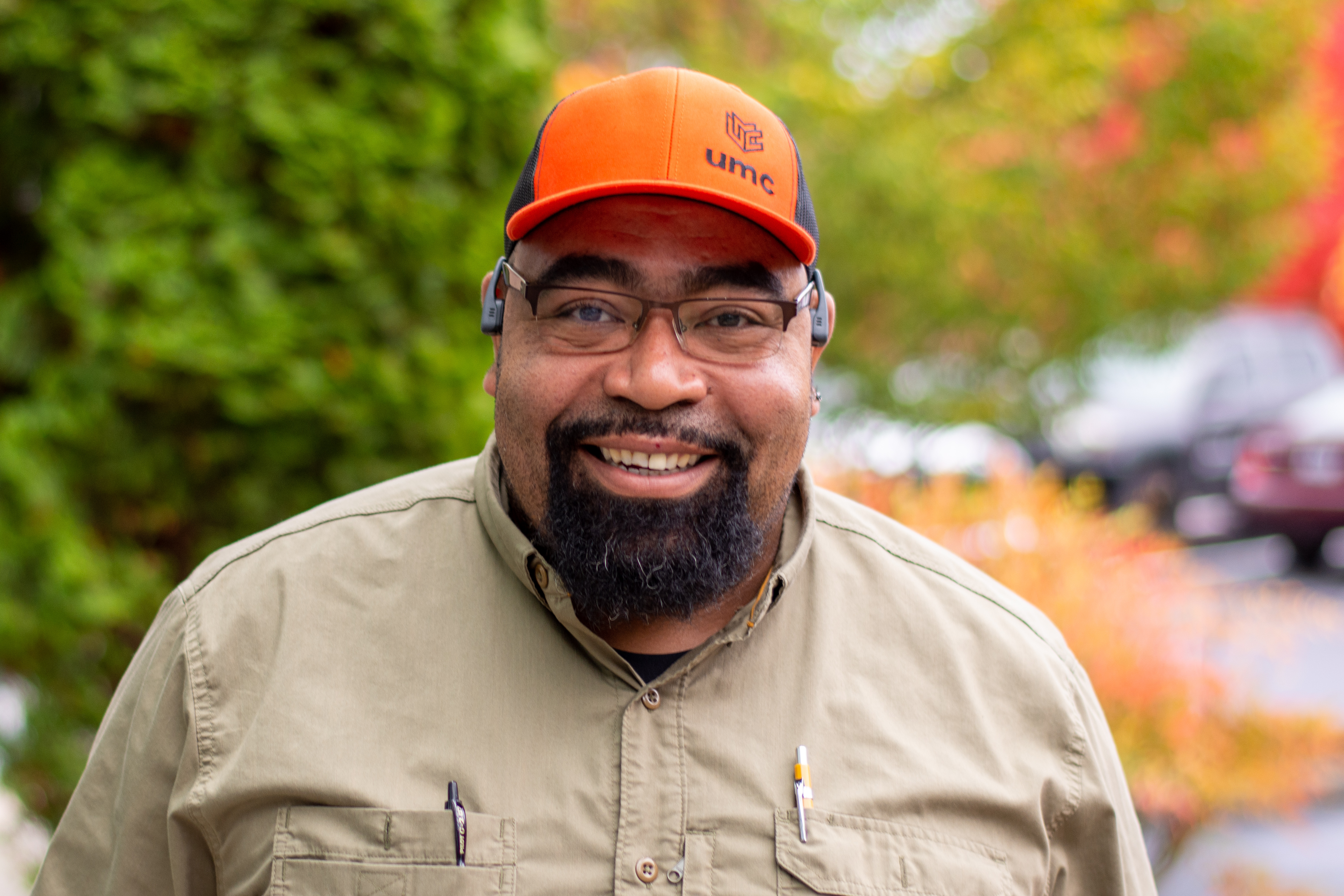 We got to sit down with Nate and hear from him what UMC and our safety culture means on his jobs. Here's what he had to say:

What makes you proud to work at UMC?
UMC's safety culture has been a key part of the pride I have for being able to say I work at UMC. When I came on board at UMC 11 years ago the safety director at the time gave me a pair of safety glasses to take home with me when I mentioned I was planning to weed whack over the weekend to make sure I had to proper safety tools at home as well as on the job. At the time, I thought he was crazy but knew right then and there that this company cares. That UMC is different. They really do care about their people going home safely every day.
For me, the biggest thing is the pride I take in the work we do and being a part of the bigger picture. When I drive places with my son or family, I'll point at a building to tell the story of how my work was a part of building the building. My son has started saying, "we KNOW, Dad!"
What are the projects you're most proud of being a part of?
I'm proud of all of them. This is my second tenure with UMC, I was a field foreman before joining the Shop team. When I was in the field, I worked on the Everett Cancer Center and would have to say if I had to choose one project, I would say that would be the one I'm most proud of because my wife just went through a bout of cancer. The work we do being in the trades as plumbers or fitters, we don't typically get to go back to experience the buildings we work on. But being that my family was there with her during treatments, I was able to walk around and see the bath bathrooms, pipe, and boilers we installed to help the facility work efficiently in order to treat their patients. And we did it safely for patients just like my wife.
Our Pride-Based Safety program is made up of four mantra's, which mantra do you stress the most on your jobs?
"Own Your Zone" is a big one in the shop, we're a controlled environment where repetition is the key to what I call a successful trip (making the company money while working hard and producing quality work). We focus on owning our stations effectively, meaning, if we keep materials stocked and accessible, we're going to do our jobs safer. Being in the shop, we can see each other most of the time, so when I call out to "Own Your Zone," the crew knows I mean to check your station. Check your materials and equipment, but most of all, check anyone around your station to make sure their safety is the top priority.
But, if you take one of the mantras, "Own Your Zone, "Lead by Example," "5-for-5", and "Know When to Stop," the rest will fall into place with a little work and repetition.
What is your leadership style?
I try to lead by example. I try to teach, help, and encourage all the crew whenever I can. I'm not a micro-manager or a yeller, we're all adults, and we know the jobs we have to do. I try to treat these guys like I do my son: give them the tools and knowledge to get the job done and let them go do it. If questions come up, or something needs to get fixed, we'll correct it and learn from the experience along the way. At the end of the day, I want them to have the tools and experience from their time in the shop to be able to transition to the field with no issues.
I've been doing this for 25 years. Plumbing is plumbing. It's the people you work with that make you come back every morning. That's why I love working with UMC, we've got great people and get to work on really awesome projects.
Questions or Comments?
For media inquiries or related questions, please contact info@umci.com