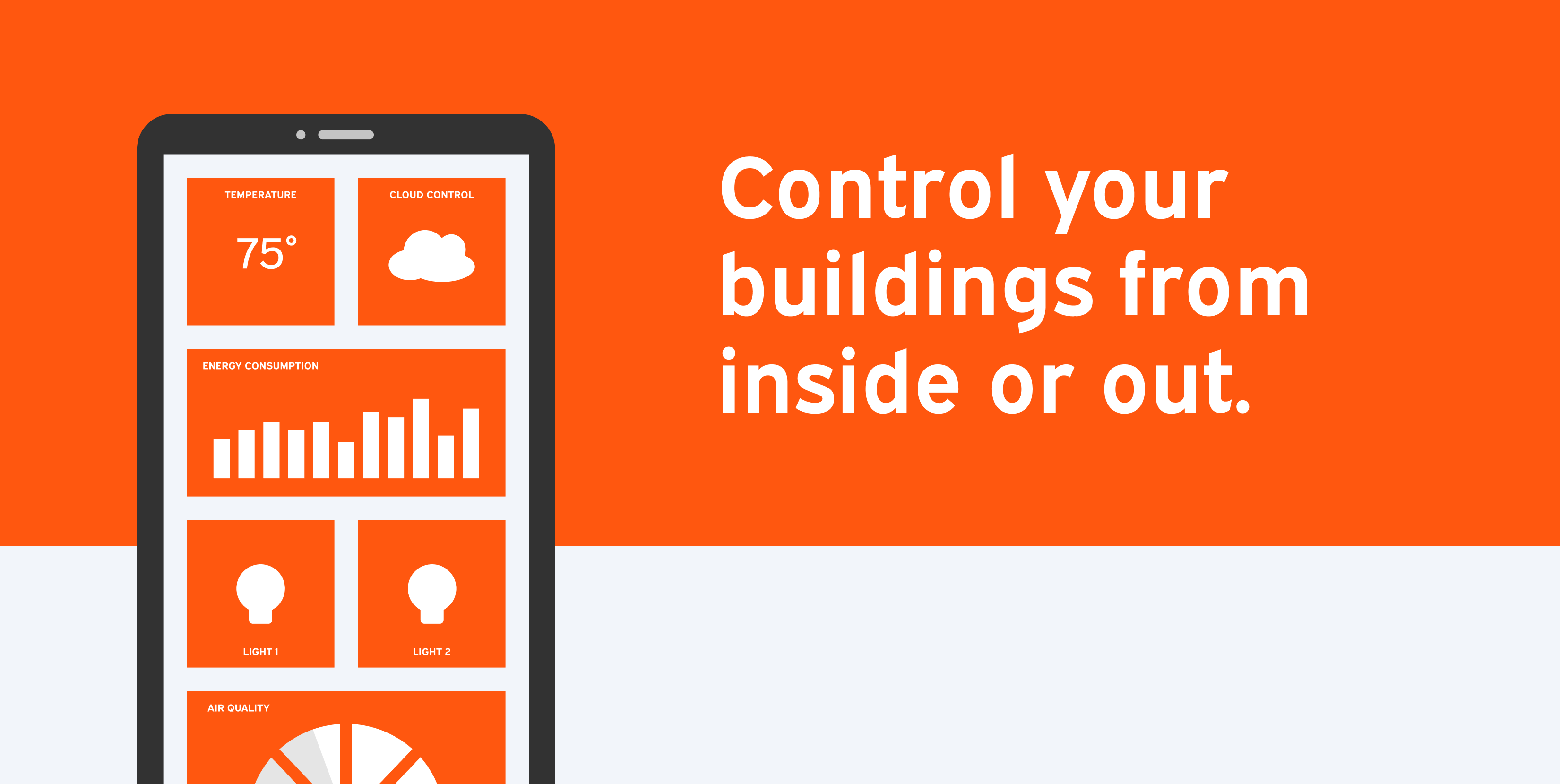 At UMC, we believe in a future that can scale with society, our clients, the climate, and our business. A future where building management and automation systems allow building owners and facilities managers to be in the driver's seat with fully integrated Building Automation Systems that are easier to use, require less hardware, less cost, and are even easier to understand.

We strive for a future that is flexible because integrating successful Building Automation Systems for today requires understanding the possibilities of tomorrow. This requires a framework that begins with an open and interoperable data platform that can be tracked and leveraged for years to come. Our systems extend local control via Bluetooth and/or WiFi from any wall-mounted thermostat or desktop onto tablets and smartphones that allows not only optimizing current energy consumption but proactively adapting to the needs of the occupants by predicting future maintenance or service calls, not just future weather needs.

We're building opportunities for spaces of all sizes and complexities to be more intelligent than ever before. And whether your goal is to track building energy consumption, occupancy, temperatures, CO2 levels or building VOC levels in each office or across the campus, knowing how healthy a building is allowing owners and operators to make effective decisions with tangible successful outcomes.

Smart buildings increase productivity
People are the most valued asset of any building. Spaces are built, renovated, and maintained with people in mind and so should your building automation.
This shouldn't be a surprise. Lighting, energy consumption, temperature control, and air quality of an office have a direct impact on employees' cognitive function and overall health, which directly impacts productivity and ultimately, your company's bottom line.
Smart buildings utilize controls that can be monitored and changed remotely such as presets, sensors, and dimmers to automatically adjust the space's temperature levels and lighting controls (temperature, intensity, etc.) which improves comfort and in turn, productivity rises.
Increasing productivity, even slightly, can provide financial and ROI gains in addition to other cost-saving measures like decreasing energy usage or operational and leasing expenses.
Reap the benefits at your fingertips
With intelligent, cloud-based Building Automation Systems you can be everything and do everything: lunch coordinator, lighting guru, virtual superintendent, even an analytics number-crunching master, all while increasing your situational awareness.
Not only can you give yourself and stakeholders a long-term financial break, but you can also have direct access to every corner and aspect of your facility at your fingertips, wherever you are. But don't take our word for it. Our Building Controls + Automation team recently completed a full-scale implementation of an integrated WiFi/Bluetooth controls system at SSA Marine. The result? $30,000+ in electricity and gas savings over the first year!
UMC's recent implementation of new BACnet over IP controls across two of our buildings has dramatically reduced our energy consumption and increased our tenant comfort. Their approach with Wi-Fi-connected controllers and Bluetooth-enabled room sensors, reduced the installation cost while giving SSA Marine the most technologically advanced, sustainable Controls platform available today. UMC's ability to listen to us and understand our challenges gave us a high level of confidence that we had chosen the right partner.


RYAN KNUDSEN
SSA Marine Facilities Manager
Pros and cons of a Building Automation Systems with analytics
A well-designed smart Building Automation System will reduce inefficiencies before they happen, while a poorly designed or installed system can cause significant operational problems. Generally, you can easily spot the difference between a good and bad Building Automation System by looking at the analytics.

Having a robust system with analytics allows you to assign and align objectives for individual spaces or multiple facilities at once. When done right, the result is a more comfortable environment and impressive ROI. Let's take a look at some other advantages:
Advanced fault detection and diagnosis to minimize downtime and predict challenges before they arise
Identify where and how to optimize systems
Visible, real-time operating conditions and continuous monitoring
Increased maintenance team productivity
Increased efficiency and environmental comfort based on data
Extended equipment life
And more!
The disadvantages of subpar Building Automation Systems typically involve poor system architecture and misuse of the technology available. Most often, the least expensive system may not offer the capabilities needed to accurately address your building's needs, this is why it's important to partner with an experienced Building Automation Systems provider to achieve the highest ROI.
Questions or Comments?
For media inquiries or related questions, please contact info@umci.com