We're out there every day wearing high-vis safety vests, hard hats, and other protective gear. We might be guiding a crane pick as HVAC equipment flies to the top of a building, laying the piping infrastructure for a massive hospital, or kicking up dust with steel-toed boots as we replace an aging chiller.
In our community there are hundreds of UMC workers teaming with thousands of field partners on millions of dollars of construction projects. These men and women are literally reshaping our community - building high-rises, campus developments, industrial buildings, wastewater treatment plants, mass transit, and more.
But these crews face risks every day as they work around heavy equipment in dangerous places. It's a tragedy that across the U.S., nearly 80,000 workers suffer an on-the-job injury each year—800 construction-related deaths occur in any given year.
As we recognize Construction Safety Week 2021, we remind ourselves that, at UMC, every week is construction safety week.
UMC established our unique safety program to inspire the overarching principle that motivates our crews—pride. Our "Pride-based Safety" program is based on knowing you are doing the right thing at the right time for the right reasons, especially when no one is looking. Everyone is responsible for their safety and the safety of their coworkers; attitude is one of the essential elements of our safety program. We no longer have a "have to" attitude, but instead are motivated by pride, where employees work safely because they want to. UMC's pride-based safety culture consists of simple, yet powerful, strategies that always keep safety top of mind.
The four Pride-based Safety principles we live by:
Lead by Example – Do the right thing, not because it's a rule, but because it's right.
Own Your Zone – Evaluate your work area to ensure it's clean, organized, and hazard-free.
5 for 5 – Every 5 minutes, do a 5-second visual risk assessment.
Know When to Stop – If you're unsure, STOP, ask, and get more information.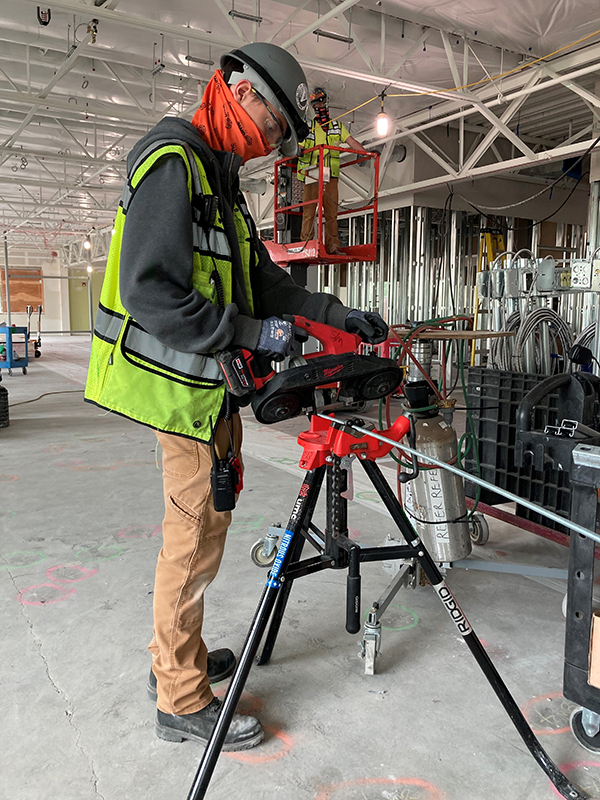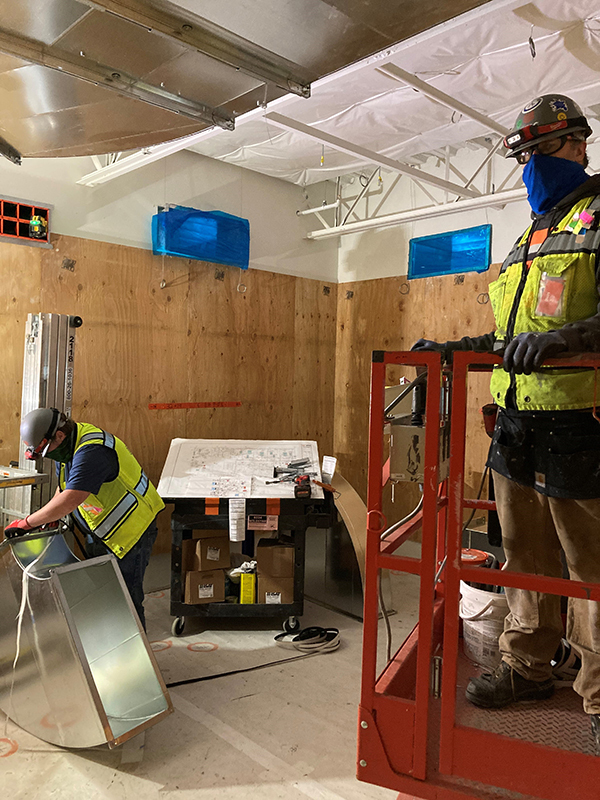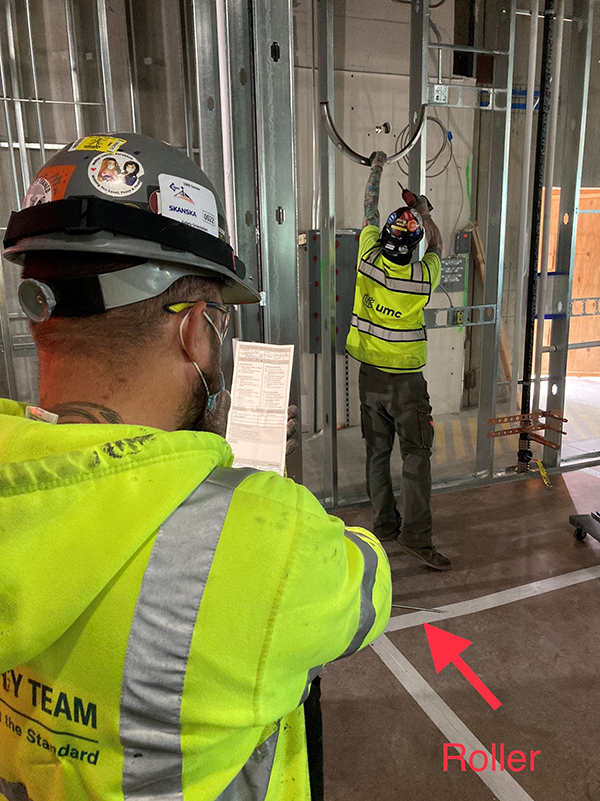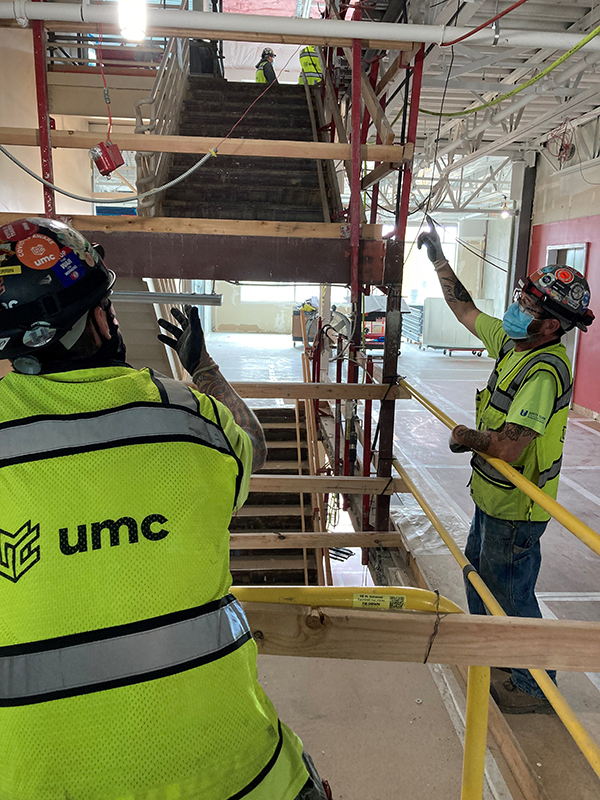 UMC's safety team is an inclusive concept that resonates at all levels of the organization. Each employee is respected and recognized for their crucial role on the team. All employees are empowered to drive safety. Top management provides the resources for safety materials, training, equipment, and recognition. Project managers, superintendents, and foremen lead safety by words and actions on the jobsites. Our frontline workers are recognized as job experts who diagnose problems and formulate solutions.

Pride-based safety starts with clear communication of expectations during orientation on the first day of a worker's employment, where it is impressed upon our crews that they are part of an outstanding safety team. We talk about safety as our top value and explain our inclusive and pervasive safety culture. The key ideas to successfully managing any project include communication, accountability, pre-planning, safety orientations for all crew members, and effective weekly safety meetings. Additionally, full participation from the safety director, project manager, foremen, and crew are essential.

At UMC, our employees are empowered to be champions of safety. We are often the driving force for safety on the projects where we work. We are proud of our safety successes and committed to continual improvement. No accident is acceptable.

Construction safety is truly a community-wide concern, especially when you consider not only the thousands of workers on jobsites, but the millions of residents who drive or walk near those sites each day. We know that each worker on a jobsite leaves people he or she cares about each day to come to work, and we want to make sure all our workers get home safely. We also know that any incident on a jobsite can have a social and financial impact on our community. Safety is an essential part of every job we do.

We are proud to be continuously recognized for our stellar safety record.

2021 – AGC Build Washington Safety Excellence Award
2020 – AGC of WA 1st Place Safety Excellence
2020 – SMACNA 1st Place Safety Innovation
2020 – MCAWW 1st Place Safety Excellence
2019 – AGC of WA 1st Place Safety Excellence
2019 – AGC of WA Grand Award Safety Excellence
2019 – SMACNA 2nd Place National Safety Excellence
2018 – MCAA 1st Place National Safety Excellence
2018 – AGC 1st Place National Safety Excellence
2017 – MCAA 1st Place National Safety Excellence
2017 – MCAWW 1st Place Safety Excellence
2017 – AGC of WA 1st Place Safety Excellence
Questions or Comments?
For media inquiries or related questions, please contact info@umci.com