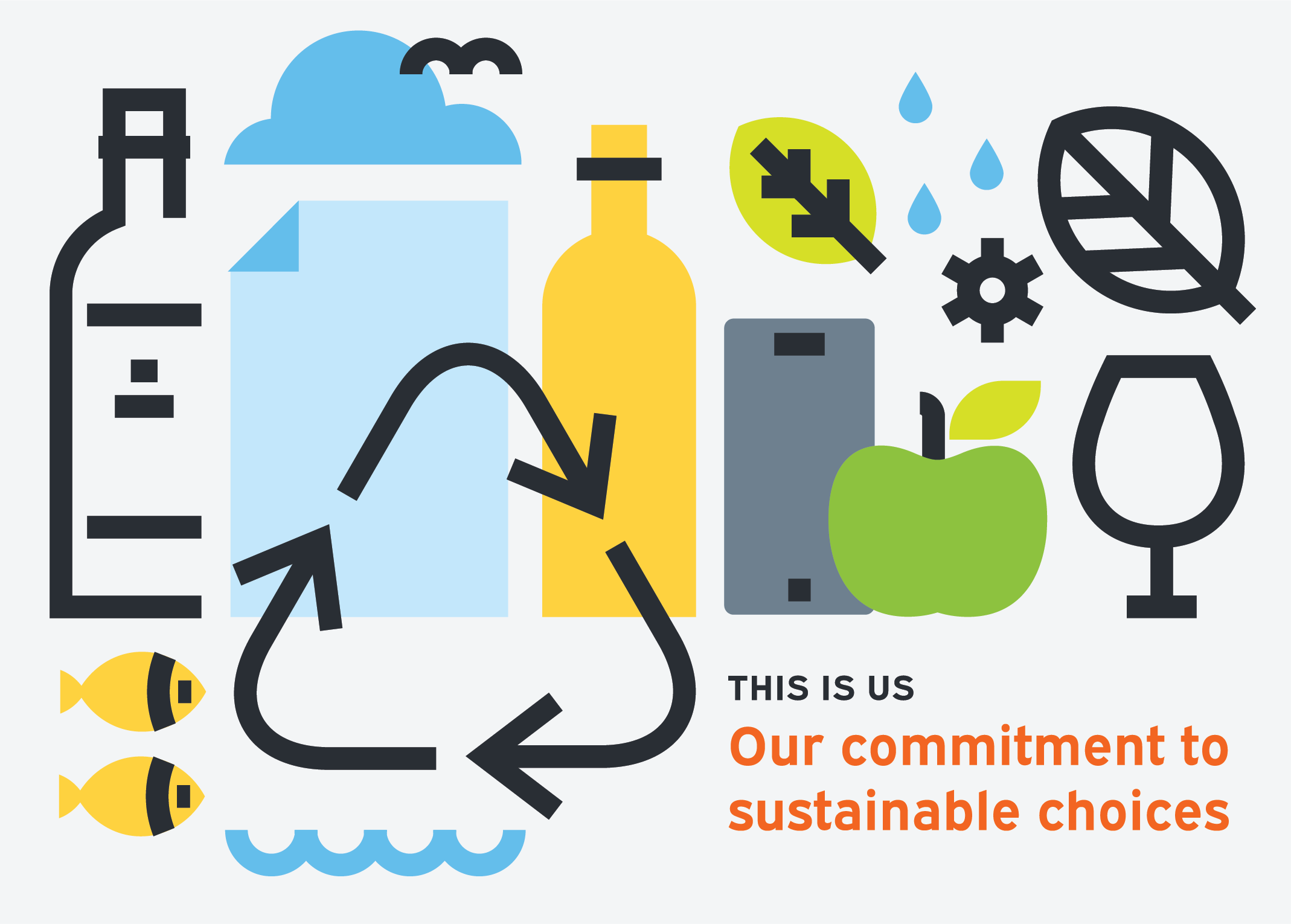 The construction industry is constantly evolving and improving as new technology and techniques are developed. In contrast, new building materials and products are being developed at rapid speed that are more environmentally friendly and produced with a cradle-to-cradle mentality that will ultimately contribute to a healthier planet for future generations.
In the second installment of our commitment to sustainability series, we hear from two more perspectives of how employees are exploring and implementing new ways to bring a focus to sustainability in their own homes.
Chris Olmsted, Sales Manager, Facility Services Group
Buying Second Hand: I have a few hobbies that are very "gear" intensive: sailing, woodworking, gardening, and home renovation. Whenever I need (or usually want) a new tool/gadget, I start with a used one. I'll hit up a second-hand store or online marketplace and get a version of what I need. I'll use that gear first to figure out if I really need the "super deluxe" version. When I figure out what I'll really need, I'll go ahead and get it. Many times, I've found that the second-hand version works just great. Sometimes I realize I didn't need that tool at all. In addition to saving money on tools I didn't end up needing, it helps reduce what ends up in landfill. I'm aware that at some point, everything I buy will get recycled or head to the dump. One less tool in the ground is a good place to start. The only exception I have is safety. If it's safety-related (life jacket, eye protection, gloves, etc.) I always buy new ones.
Anthony Shdo, Building Automation, System Integration and Controls Sales Manager
Use What You Have: People believe you have to think a certain way to be sustainable or live with active intent, but that's just not true. There are many habits and lifestyles that fit within the borders of sustainability. I, for example, tend to live a bit more frugally in the sense that I use an item until it falls apart before I even consider replacing it. My personal smartphone is 7+ years old and still going strong. No need to replace it just because a new model is released. I even have shirts that are over 10 years old, and I still wear them on a regular basis (don't worry, my work wardrobe is more current).
Reduce and Reuse: My wife shares maternity clothes with her friend group-why buy a bunch of clothes that you'll wear for half of a year and potentially never again? It's wasteful and is an unnecessary cost if you have a supportive group of friends willing to share. We do this with baby clothes and toys as well.
Nothing is as Good as Fresh Air: I have a small window AC unit for those few excruciating summer days. A part of me wants to install a proper AC unit for the entire house, but it feels like an unnecessary waste when it would be used so infrequently. If you consider the whole lifecycle of the unit - supply chain emissions, embodied carbon of the materials, the energy from using it. We are lucky enough to live in a part of the country where AC isn't a necessity and we live near the water, so our house cools down a bit just from opening windows. We have decided that we are content enough with what we have so we'll have 1 less unit in the world. To sum up: Less is more. Live holistically
Questions or Comments?
For media inquiries or related questions, please contact info@umci.com