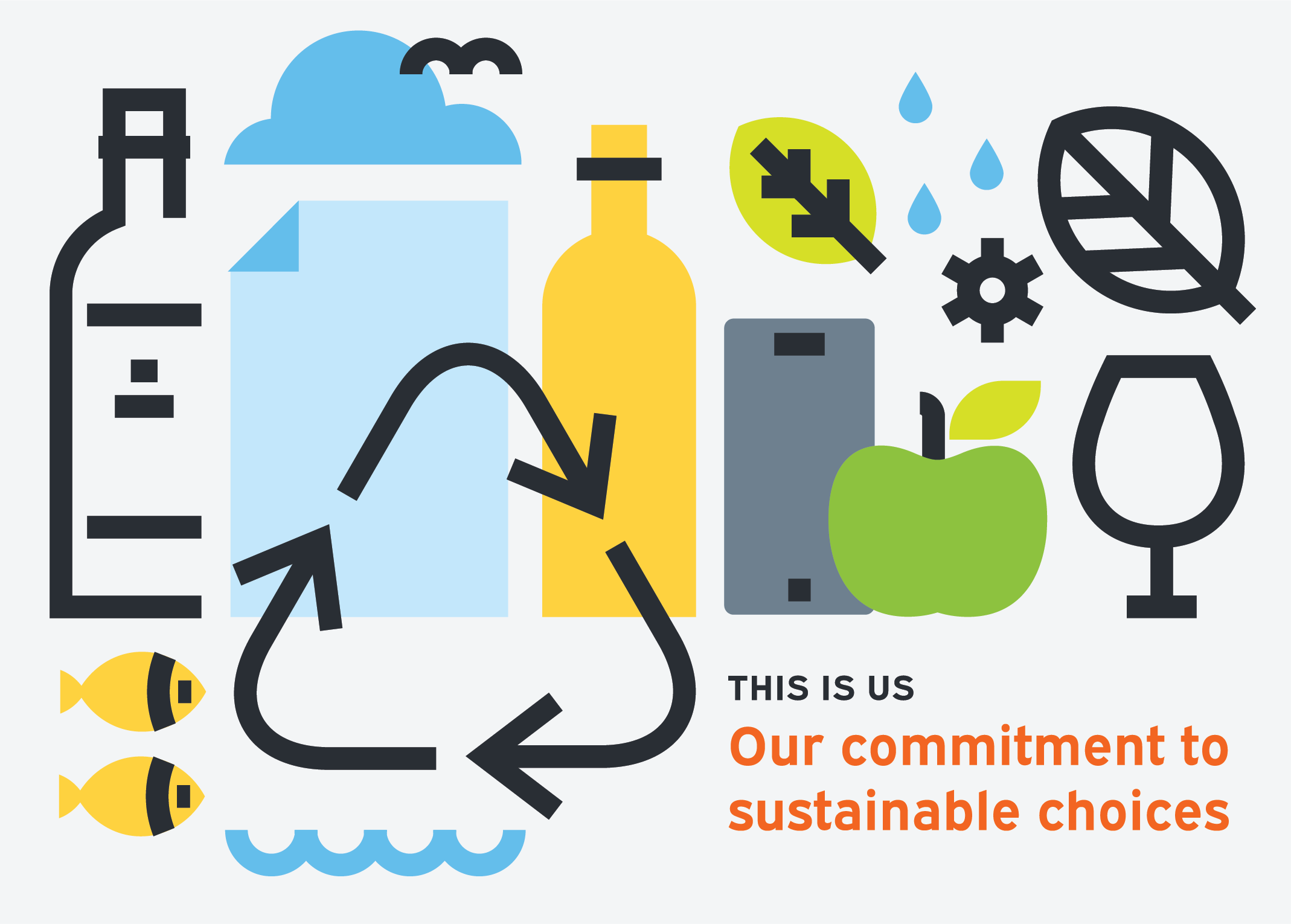 On the surface, it can be incredibly daunting to reduce your environmental footprint, especially when you see that others around you are not doing their part. But when you break it down into small steps, you might just realize you have more power than you thought in the little habits you implement in your everyday life.
In the fourth installment of our commitment to sustainability series, we hear how a couple of UMC executives are exploring and implementing new ways to bring a focus to sustainability in their own homes.
David Malone, Preconstruction Manager
Veggie Garden and Composting: My wife and I have a pretty large veggie garden and our goal is to not store-buy anything we are able to produce. We also are extreme composters (for the garden, of course). It's the easiest way to limit the amount of trash our household collects. Bonus... it's good for the veggies, too!
Long Walks to the Grocery Store: We challenged ourselves to not use our cars at all on weekends (unless necessary), that means we often enjoy long sunset walks to the grocery store to stock up on weekly goods.
Looking to the Future: We're working on designing the multi-generational house we'll retire in. The goal is to bring the utility cost as close to zero as humanly possible by implementing long-term solutions to not rely on the power and water grid. The house will be an in-city sanctuary that optimizes the natural light and be as low maintenance as possible, meaning a focus on longevity of equipment and the building materials in general.
Steve Brooks, President
Someone's Trash is Another's Treasure: If you're on Facebook, you've probably heard of the buy nothing [insert neighborhood here]. These groups have two main goals: to create a gift economy between neighbors, which both reduces landfill waste and saves people money; and to foster community, making large neighborhoods or towns feel smaller. My family actively participates in our neighborhood Buy Nothing group and encourages you to do the same!
Vroom Vroom, Zoom Zoom: We're on our second electric car and the research has shown that electric cars are better for the environment. They emit fewer greenhouse gases and air pollutants than petrol or diesel cars. And this takes into account their production and electricity generation to keep them running.
Sustainable Parenting: Kids are only little for so long, so my wife and I invested in quality eco-friendly pieces that could be passed down between family and friends. In fact, we have cloth diapers and clothes from our kids that have been passed through two families after ours.
Questions or Comments?
For media inquiries or related questions, please contact info@umci.com