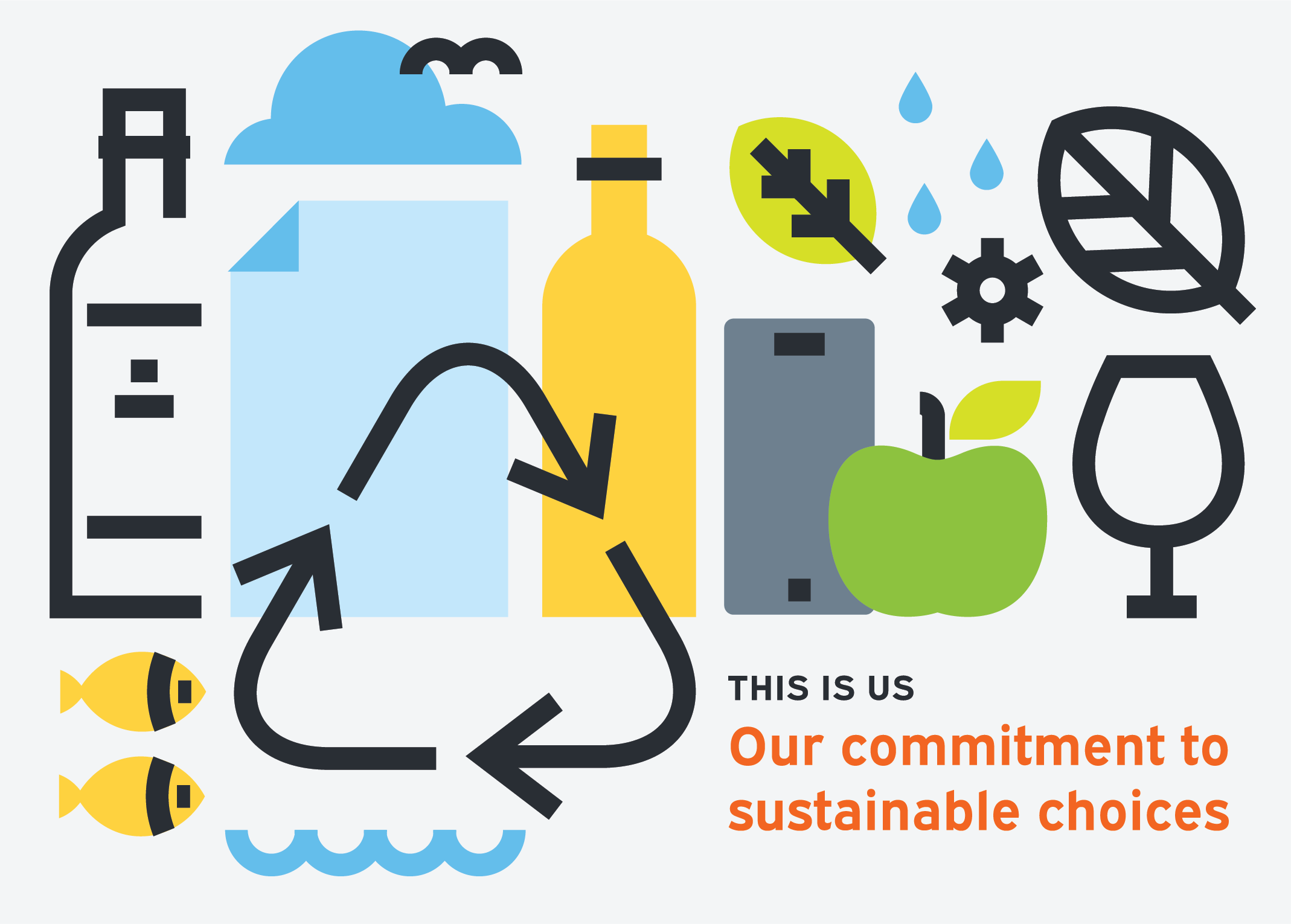 In the fifth and final installment of our commitment to sustainability series, we hear how one employee is impressively exploring and implementing new ways to bring a focus to sustainability on their homestead.
Ryan Peery, Superintendent Field Operations, Energy + Environment
Go Green or Go Home: My family and I moved to central Washington to build our dream homestead from nothing. The goal? To build a completely self-sustaining, off-the-grid homestead.
Eat Fresh: We have 75 hens that produce roughly 15 dozen eggs per week, that is more than we eat a week, so I bring in extra and give to coworkers. The garden plot is 100x100 SF and we have grown lettuce, tomatoes, peppers, green beans, radishes, carrots, asparagus, pumpkins, watermelon, and cantaloupe. The growing season where we live is relatively short, I am designing a greenhouse that will utilize geothermal to be able to grow food year-round. My wife likes to get creative with the meals we eat by using sugar alternatives, like honey, for her homemade applesauce and jams and using in-season produce. We also want to build a hive to harvest our honey and help keep crops fertilized. For now, we purchase large honey jars from the farmer's market to support other locals.
Think Outside the Roof: We designed and built a 20 KW solar system ourselves and the array currently generates 90% of our homesteads' power. We bank the excess electricity captured in the summer for use in the winter. So far, we have only had two electricity bills in 2022, and it is now sunny enough to cover our electricity for the remainder of the year. We are planning to add another 5-10 KW panel to cover the remaining 10% of the electricity needed and more. Adding more panels that cover above what we need is future-proofing the home so we can ensure we don't sacrifice our modern lifestyle (RE: cell phones, gaming, appliances, TVs, etc.) for a sustainable lifestyle.
Beat the Heat: Designed a radiant floor system with a heat pump for my shop. Radiant heating eliminates duct loss and operates roughly 25% more efficiently than baseboard.
The Next Generation: I'm hoping to teach my kids to be more self-sufficient. They are involved with helping on the property but it's not all work and no play! Since we came from the suburbs to open land, their new hobbies are mostly connected to the land as well now. We built a dirt bike track over two acres long which is where you can usually find the kids when they aren't helping around the property.
Questions or Comments?
For media inquiries or related questions, please contact info@umci.com