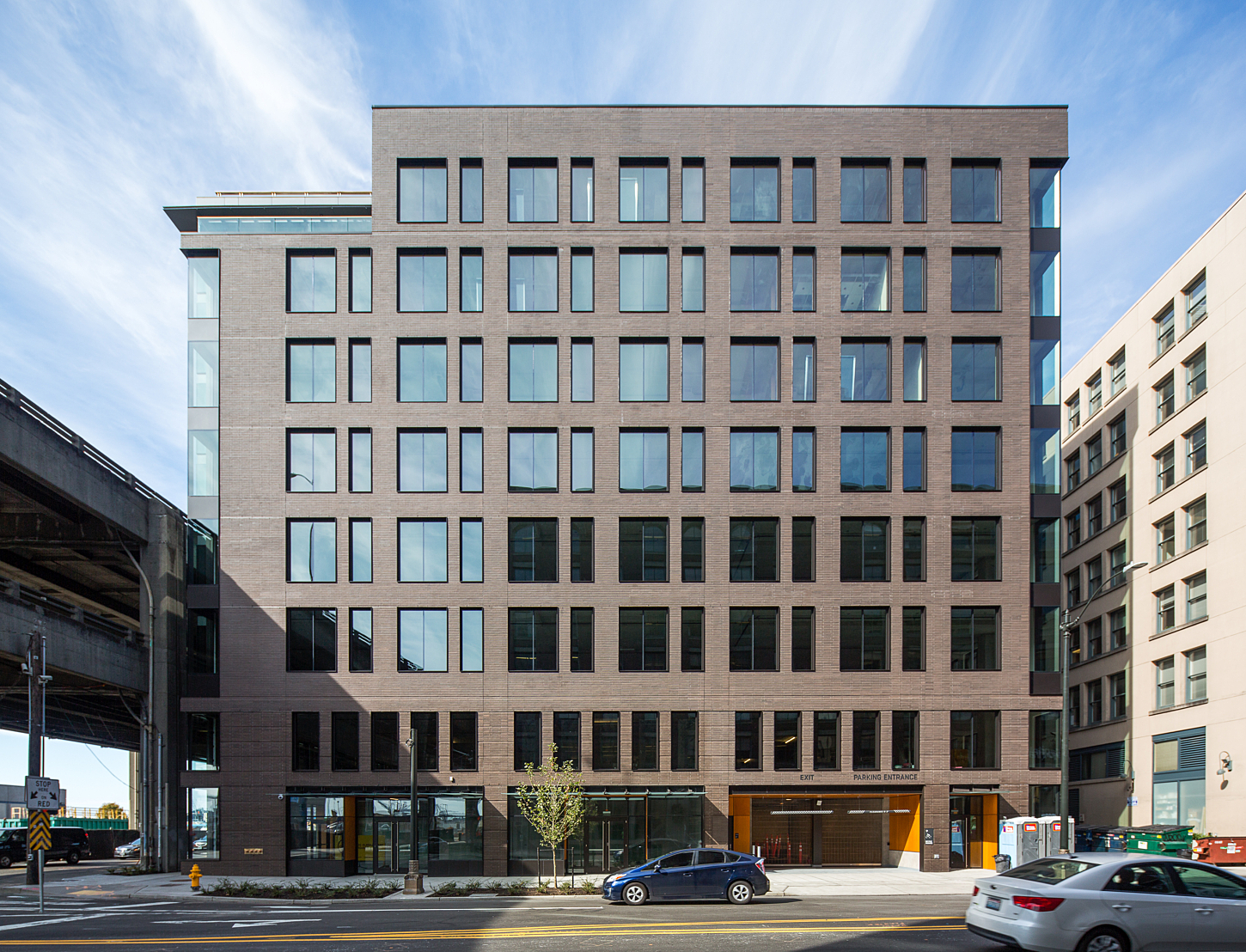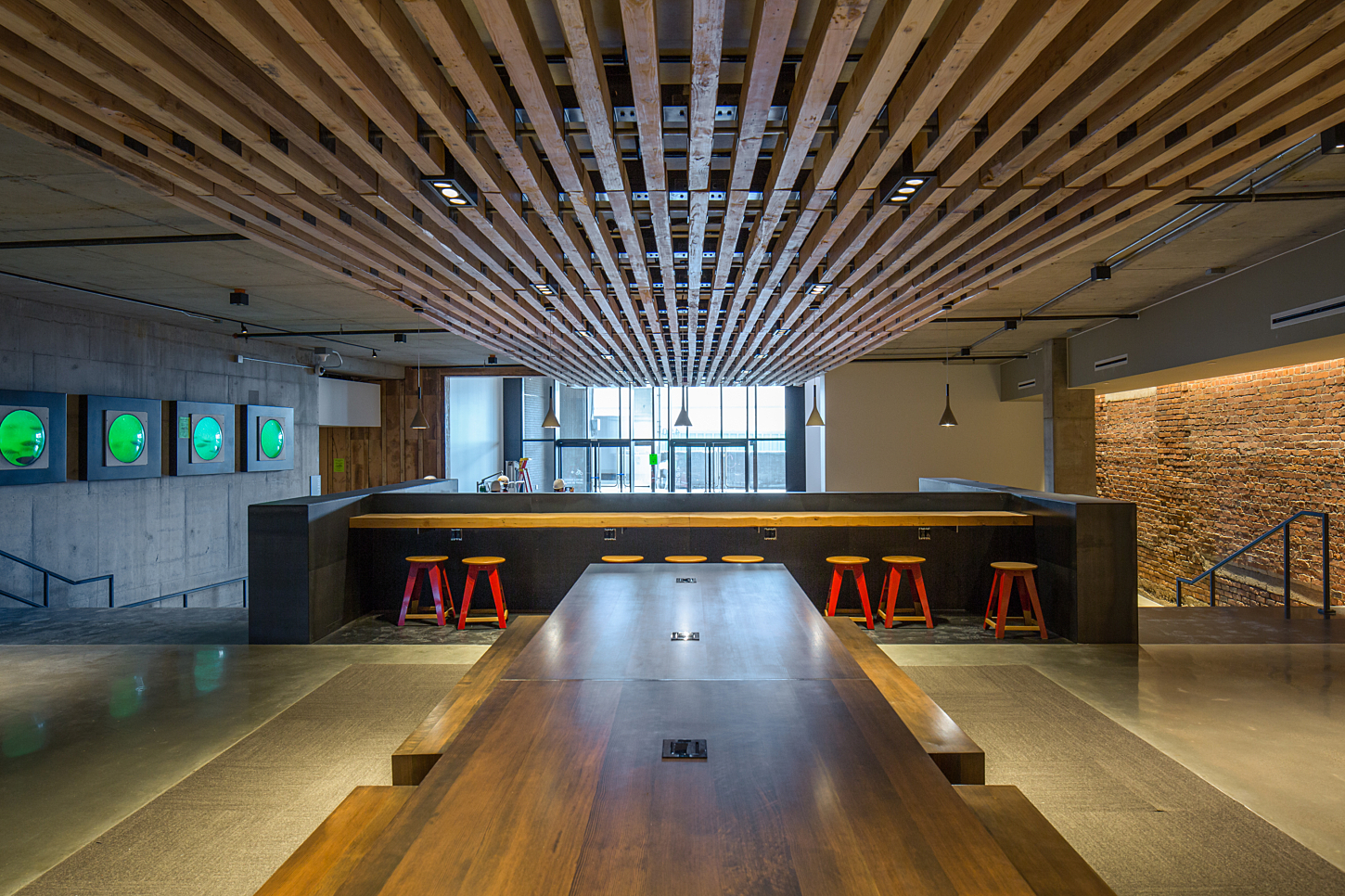 of
Portfolio
|

450 Alaskan Way
A new space in a historical neighborhood
Project Overview
The historic landmark of tomorrow: 450 Alaskan Way was constructed in 2017 to fit effortlessly in Seattle's historic Pioneer Square.
Markets
Services Performed
Location
Newly constructed in 2017, this eight-story, Class-A, high-performance office building is complete with a brick façade that blends effortlessly into Seattle's historic Pioneer Square directly across the new Seattle Waterfront. This LEED gold certified building features a rooftop amenity space, 23,000 SF floorplates, and 10,530 SF of on-site retail. The building's mechanical system includes water-cooled VRF.

The project site presented numerous challenges including its close proximity to neighbors and the Alaskan Way Viaduct and the limited, single-side access for material handling. To limit challenges with close neighbors, UMC considered the noise and vibration associated with construction equipment as well as details like locating the generator diesel exhaust pipe so smoke from the generator would not billow across the street and into open windows. Minimizing the impact on neighbors as well as traffic patterns on the viaduct was a top priority for the project team.

During the construction phase we mitigated our portion of the issues for limited access for material handling by developing an aggressive fabrication plan to move as much work as possible from the site to our fab shop. Increasing prefabrication and having standard delivery times allowed us to reduce our onsite crew presence, level the labor force curves, limit overall deliveries to the area, and minimize crane picks. By moving aspects of the build off-site, prefabrication minimized the disruption for the neighbors as well as the overall safety risk on-site. Win-win-win!
Priceless!
Tenant Comfort
Contact
Work with us
Ready to collaborate on your next project? We're all ears.
Careers
Join the team
We seek folks who are as bold with their ideas as they are exceptional in their craft.