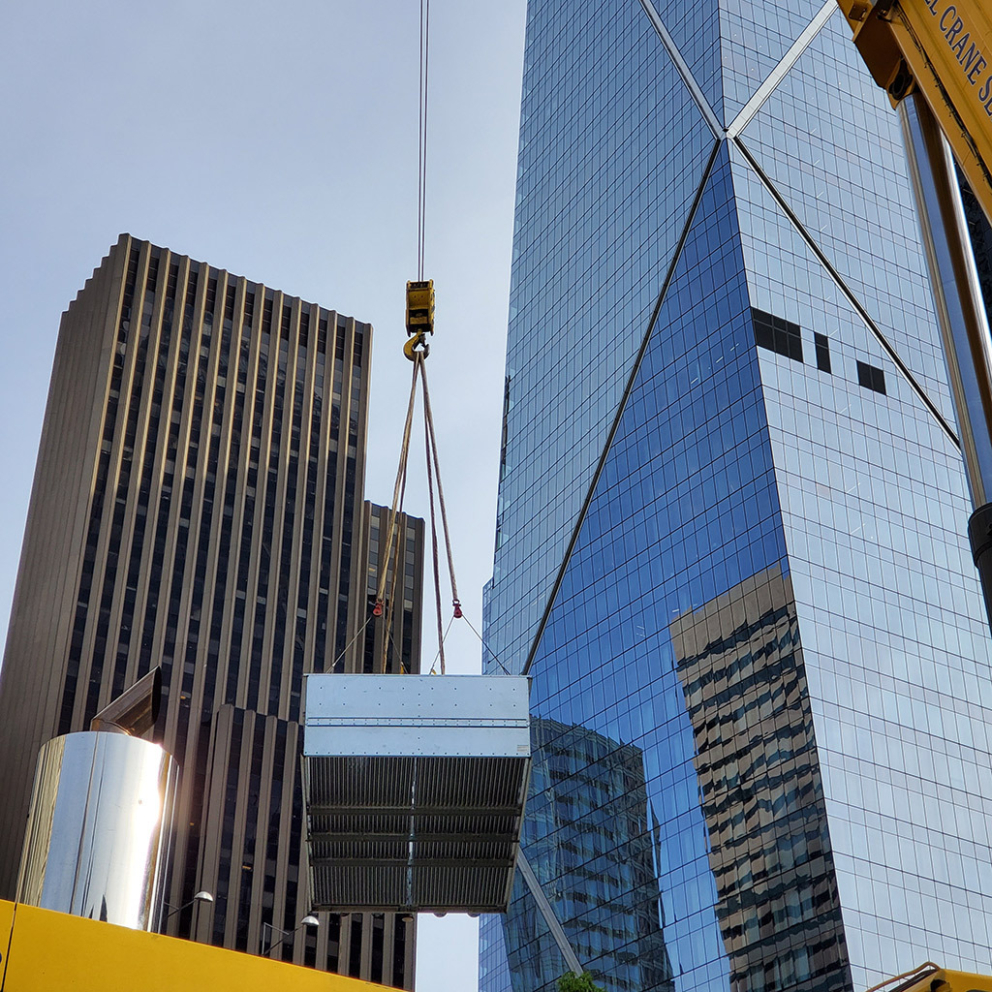 Portfolio
|

Arctic Club Cooling Tower Replacement
Seriously cool
Project Overview
Partnering with two crane companies and the Arctic Club, we replaced an outdated cooling tower with zero guest interruptions.
Markets
Services Performed
Location
Videos
A historic Seattle landmark built in 1916, the Arctic Club has a rich history and beautifully restored spaces. As with all buildings over time, eventually the systems need updating to keep running properly. Our facility services team was called in to rebuild the cooling tower and replace the coil bundle for this majestic old building. The challenge was to do the work on a sold-out day without affecting the quality of the guests' stay.

As is typical for our pride-based safety culture, the work started out with our team leading an all-trades safety meeting where the scope of work was discussed, including where the safety risks were, emergency procedures should they arise, review of the crane pick plan, and time frames. The work was completed in a 10-hour shift with two cranes for multiple lifts to dismantle the existing cooling tower and set the new components in place.

It was a long day for the team, but all work was successfully accomplished without shutting down the heating and cooling system on a warm spring day. No interruptions to guests and a new system to last many more years–what a relief!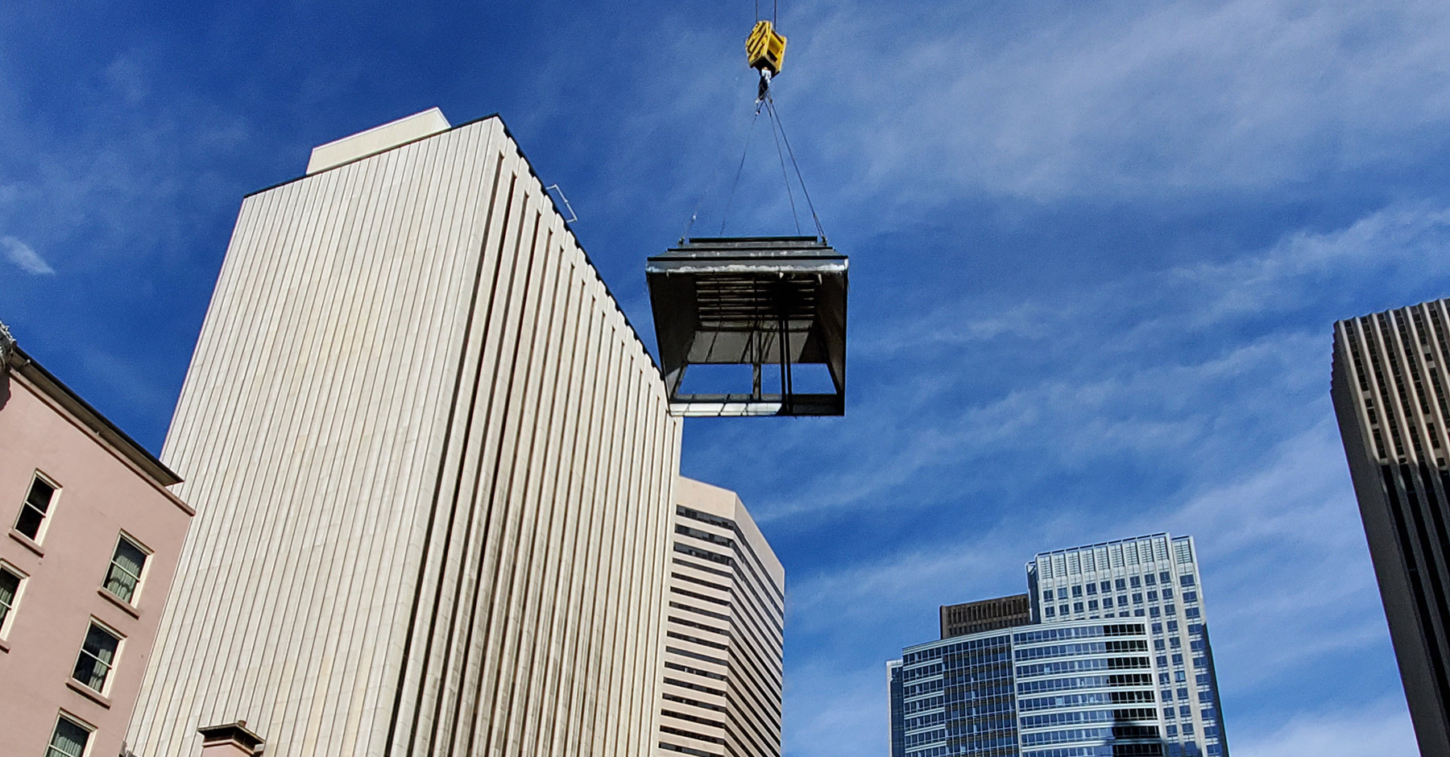 Two cranes performed multiple lifts in the 10-hour day to accomplish the cooling tower replacement.
10 hours
Project duration
Zero
Heating/Cooling shutdowns
Contact
Work with us
Ready to collaborate on your next project? We're all ears.
Careers
Join the team
We seek folks who are as bold with their ideas as they are exceptional in their craft.