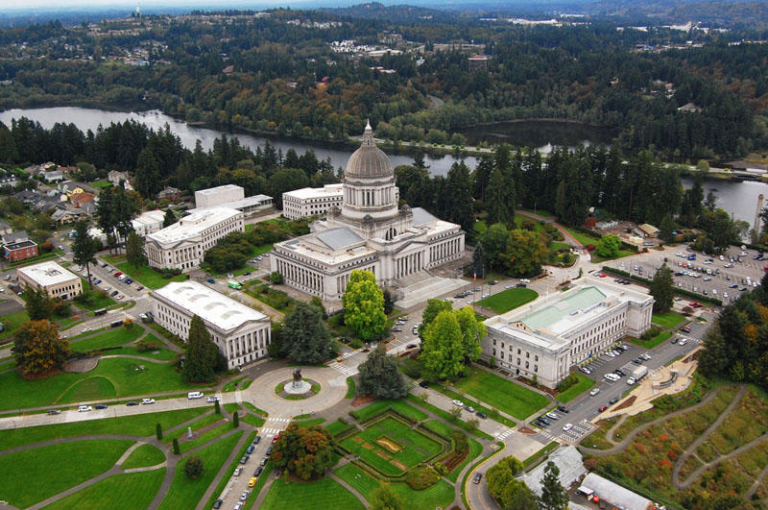 Portfolio
|

Capitol Campus Chilled Water District Energy Plant
Powerful upgrades
Project Overview
Upgrade chilled water District Energy plant systems for Washington's 1920's era capitol campus.
Markets
Services Performed
Location
The Washington State Capitol is like many other capitols across the country: it is comprised in a campus setting consisting of over 20 buildings that were constructed as far back as 1920. Given the aging campus infrastructure, the Department of Enterprise Services (DES) partnered with UMC to perform a comprehensive economic & technical analysis to determine the best course of action to provide a new, efficient district cooling system…and to prepare the campus for continued growth over the coming years. The resulting project included:

- Installed a new 750-ton Smardt chiller with Turbocor compressor technology. This chiller is one of the most advanced units available and provides unequaled efficiency over the full range of cooling loads.
- Completed a re-designed and remodel of both the CHW & CW pumping systems to provide full variable flow operation, controlled with Danfoss variable frequency drives.
- Installed a new central control system that provides the "brains" for the entire cooling plant…to make sure it continually operates at peak efficiency
- Replaced an old 4160-volt electrical service & transformer with a new, safer and more efficient 480-volt service.

Results? The resulting system operates at a total plant energy usage of less than 0.6 kW/Ton (including chillers, pumps & cooling tower fans). This facility will function in the top 5% of current chiller plants…with an overall energy savings of over 40% when compared to the baseline operation Win-win!
$112,000
PSE utility incentive
40%
Operating efficiency improvement
Top 5%
of chiller plans in terms of operating efficiency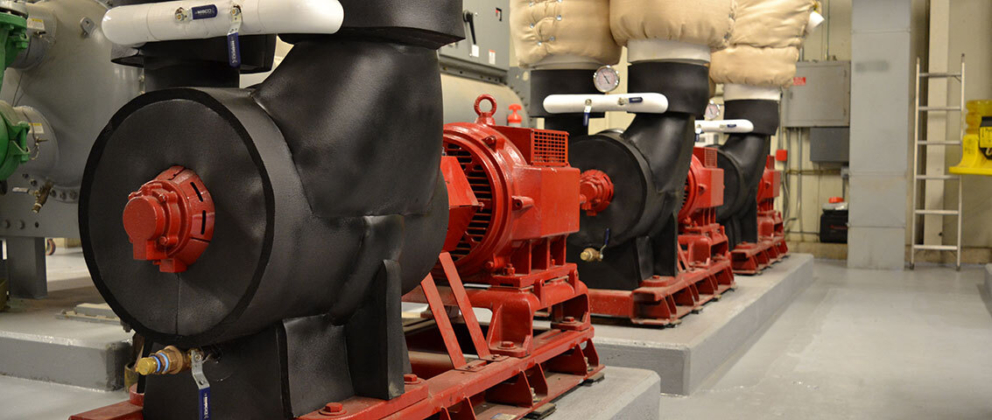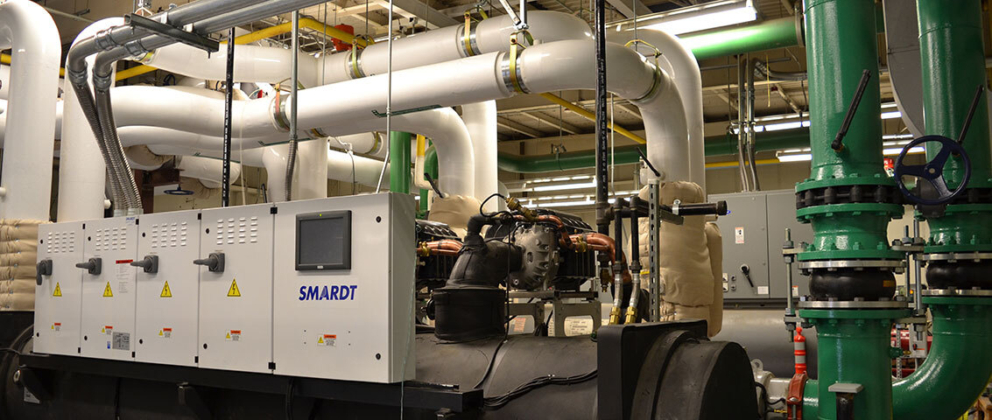 Upgrading and remodeling the District Cooling system resulted in a total plan energy usage of less than 0.6 kW/Ton (including chillers, pumps and cooling tower fans).
Additional project savings were realized on the campus level (outside of reported plant savings) due to enhanced chilled water distribution temperatures and pressures.
Contact
Work with us
Ready to collaborate on your next project? We're all ears.
Careers
Join the team
We seek folks who are as bold with their ideas as they are exceptional in their craft.