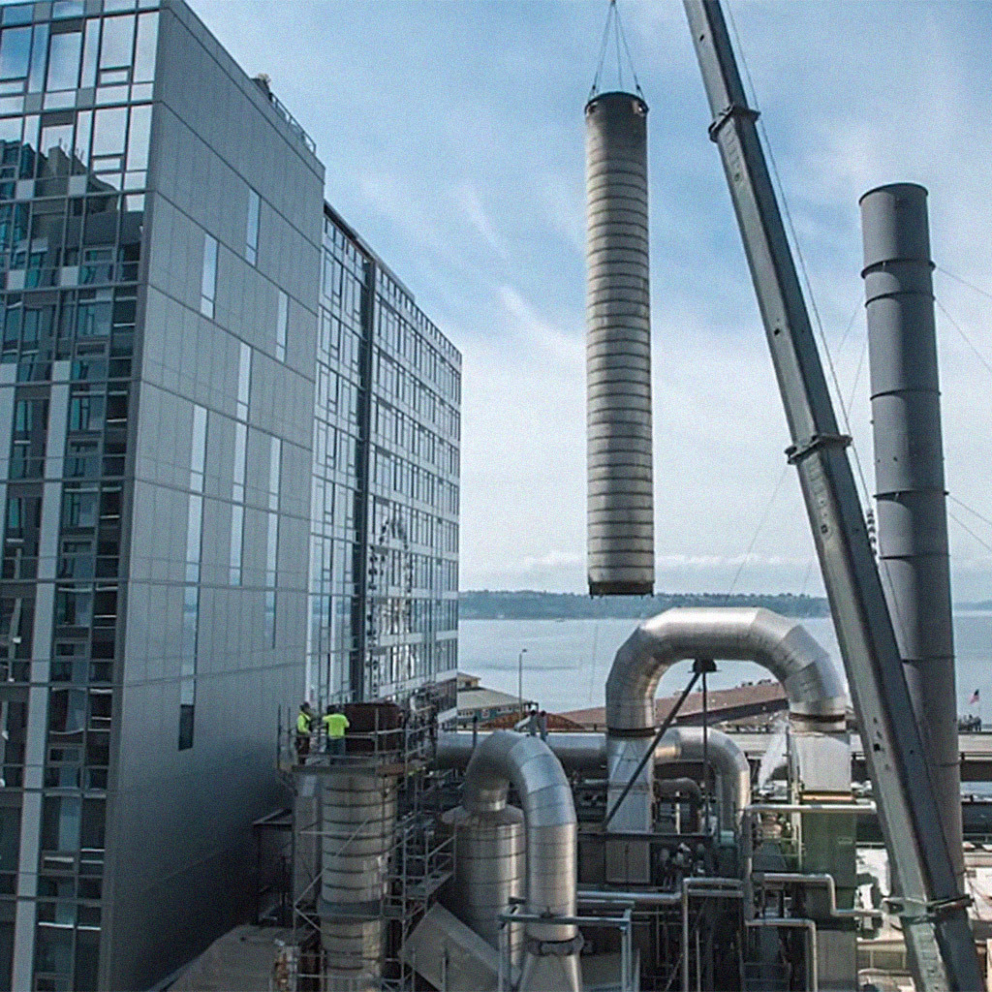 Portfolio
|

Enwave Smokestack Replacement
Steaming to the finish line
Project Overview
To keep up with Seattle's extraordinary growth and the need for low carbon heat, we replaced an aged smokestack while saving the community street-closure angst during one of the busiest seasons of the year.
Markets
Services Performed
Location
Video
Formerly Seattle Steam, Enwave's mission is to provide reliable, cost-effective and efficient sources of heat that equally benefits their customers and the environment. With downtown Seattle in a period of hyper growth, we partnered with Enwave to replace the aging 200-ton smokestack on the rooftop and raise its elevation above the patio of a neighboring building.

Enwave is located near a walking bridge from Western Avenue to the waterfront, one of the busiest pedestrian zones in Seattle, not to mention one of the busiest traffic and business areas of the city. Working closely with Enwave and the out-of-state smokestack manufacturer, we were able to eliminate one of the two planned crane picks by fabricating the second and third section of the smokestack on street level.

We successfully limited the street closures and completed the project two days ahead of schedule which saved money for the client and inconvenience for downtown commuters and tourists. And Enwave was able to start up earlier than planned. A win, win for the community and the client.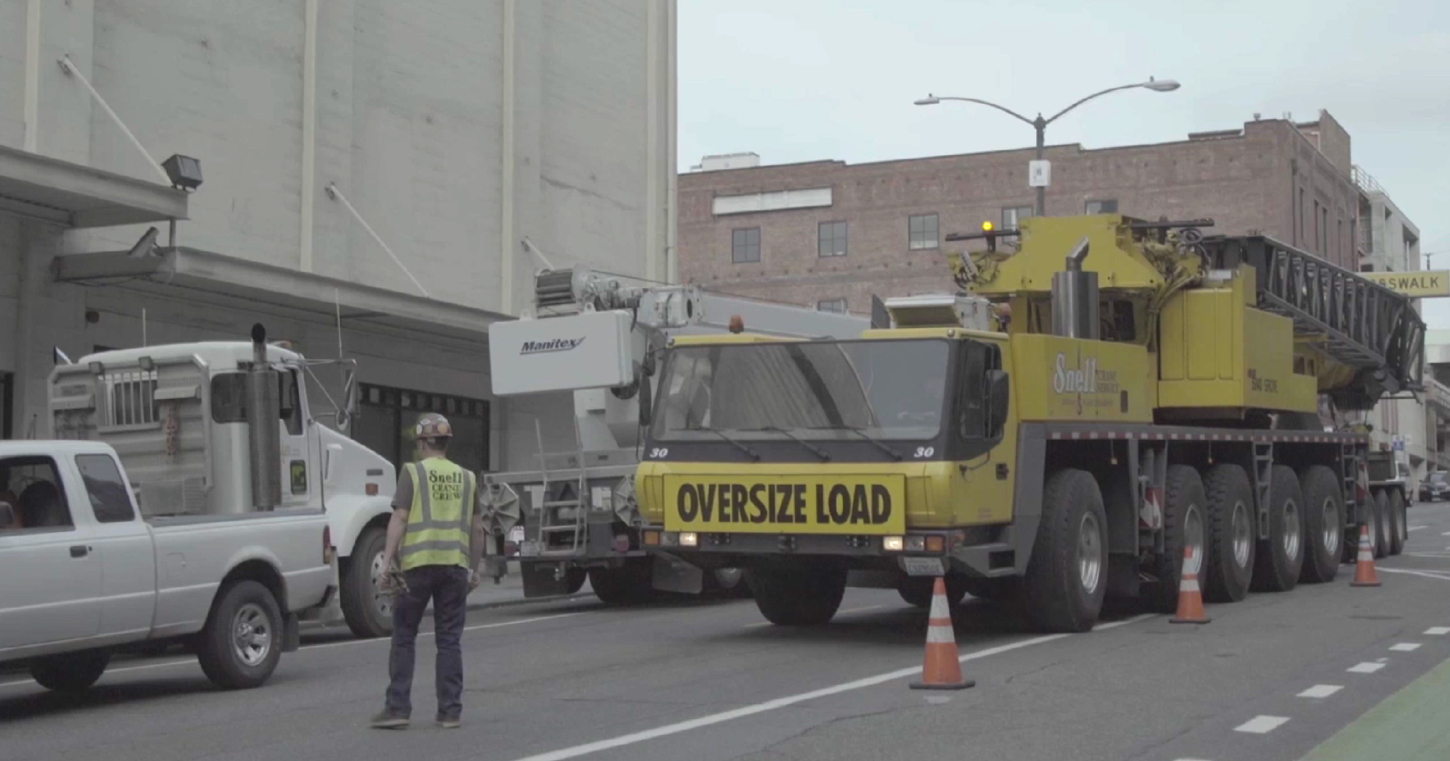 Fabricating two sections of the smokestack on the street eliminated one of the two planned crane picks lessening the need for extended street closures.
Contact
Work with us
Ready to collaborate on your next project? We're all ears.
Careers
Join the team
We seek folks who are as bold with their ideas as they are exceptional in their craft.