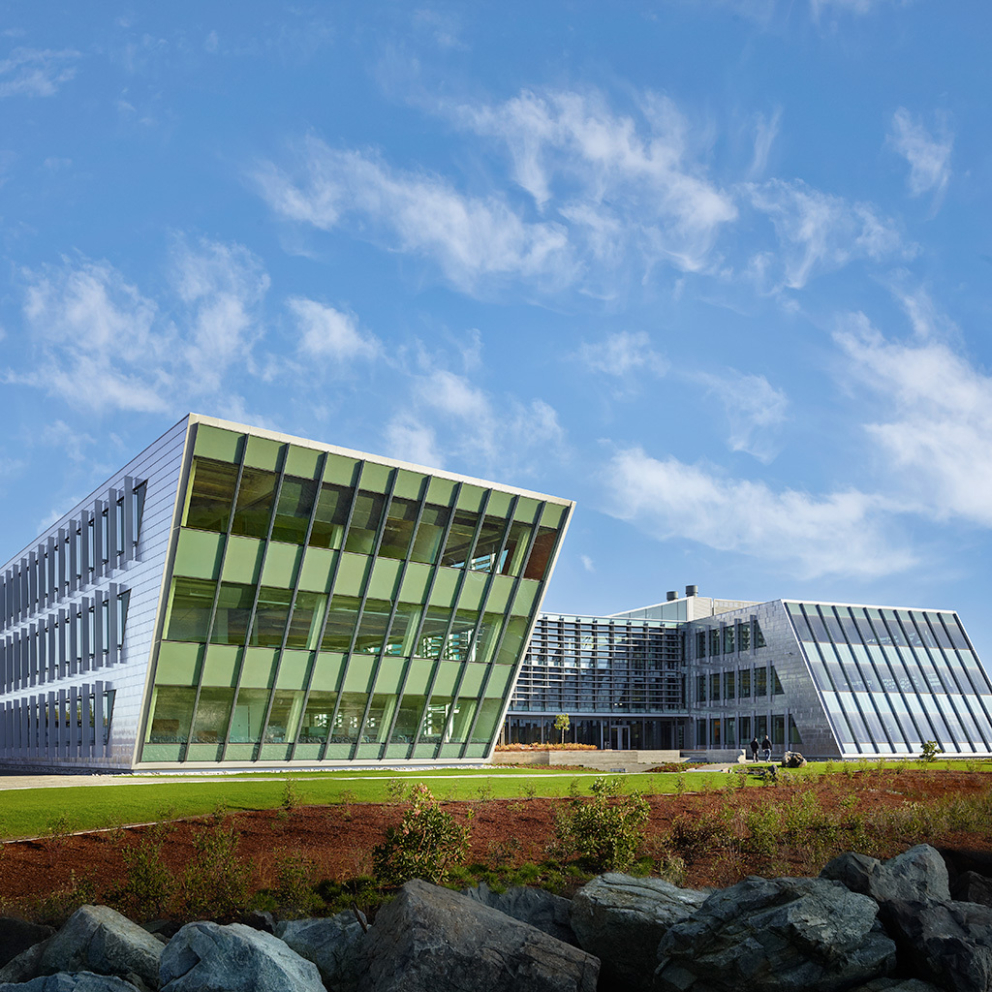 Portfolio
|

Federal Center South
Excellence at every angle
Project Overview
Modernize an old 1940's US Army warehouse to meet state-of-the-art, modern, sustainable office building standards.
Markets
Services Performed
Location
When the project team needed a design-build partner to help set a new standard for a high-performing, cost-effective and sustainable building, our team rose to the challenge. Federal Center South headquarters for the US Army Corps of Engineers (USACE) was the result of the GSA Design Excellence program that focused on selecting teams to push boundaries and generate innovation in design for our nation's federal buildings. From geothermal systems, heat recovery chillers, phase change thermal storage, underfloor ventilation air, to passive radiant chilled sails for cooling, the team pushed the envelope to bring the utmost in mechanical system sustainability to this building. The result of our partnership? This 209,000 SF building has an Energy Unit Intensity (EUI) of 25 (an average office building has an EUI of 116), making it one of the most energy efficient office buildings in the country. Creativity, exploration and discovery brought new dimensions to this 1940's warehouse building.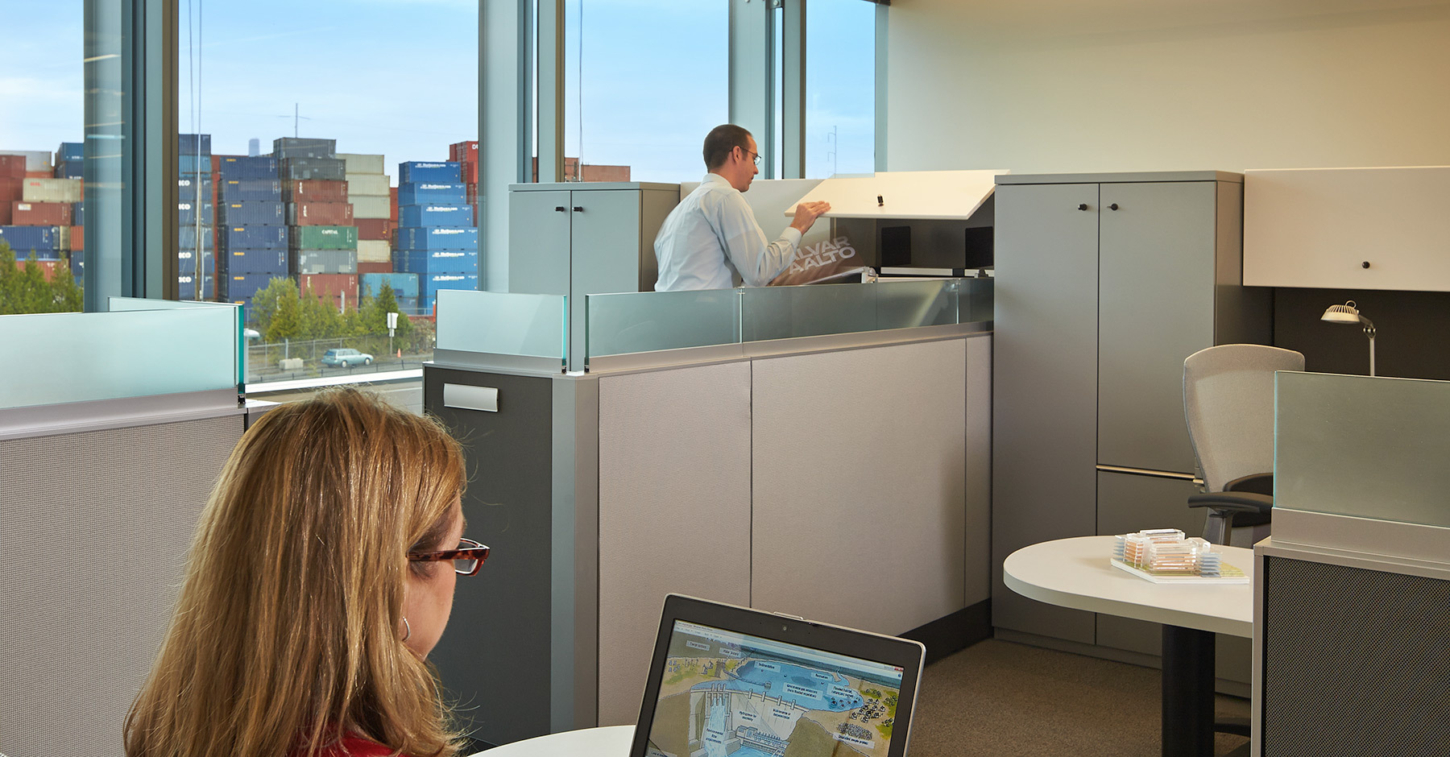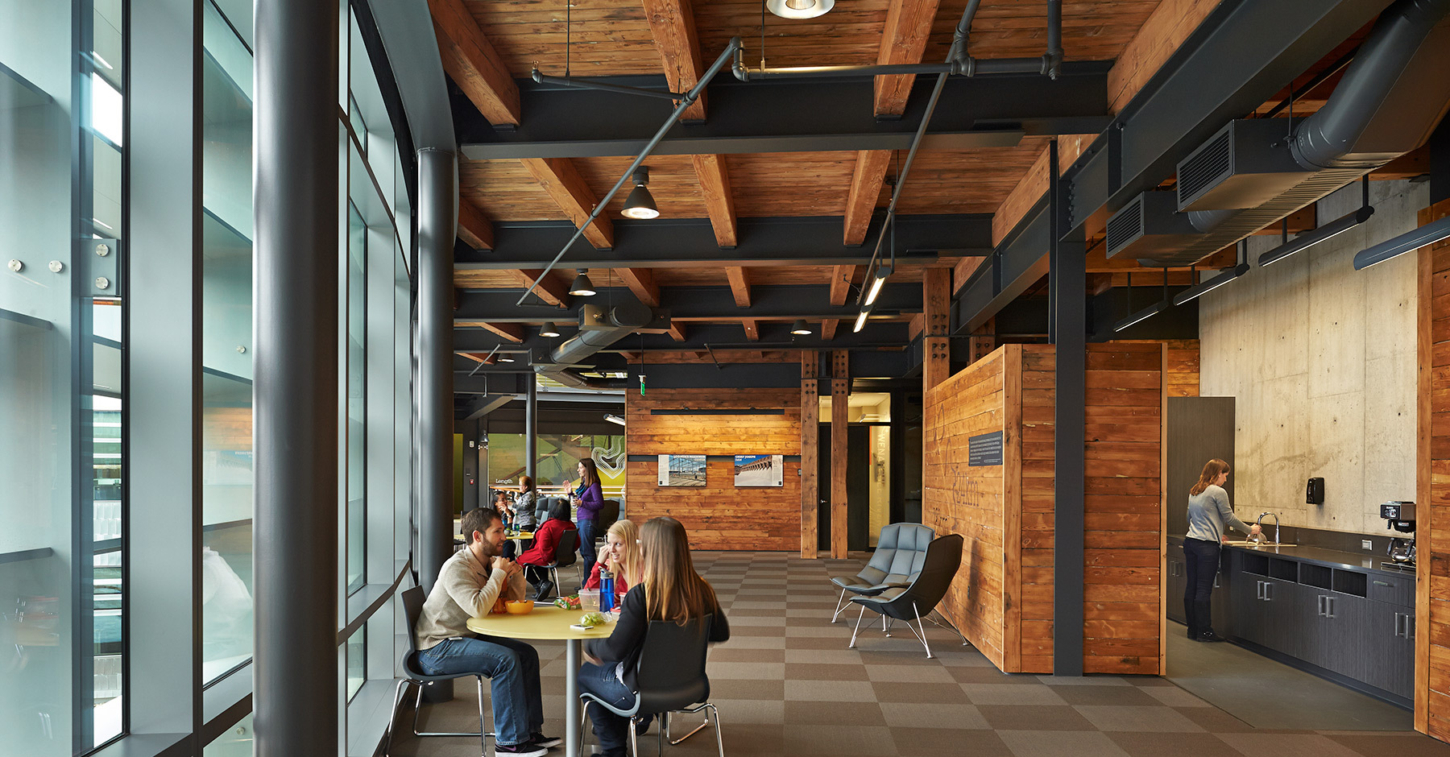 Passive radiant chilled sails circulate heated or cooled water to heat and cools office spaces.
Exposed ductwork adds to the ambiance of the interior spaces while delivering conditioned air from the high performance VAV system at the building's central core.
25
Energy Use Intensity (EUI)
Contact
Work with us
Ready to collaborate on your next project? We're all ears.
Careers
Join the team
We seek folks who are as bold with their ideas as they are exceptional in their craft.