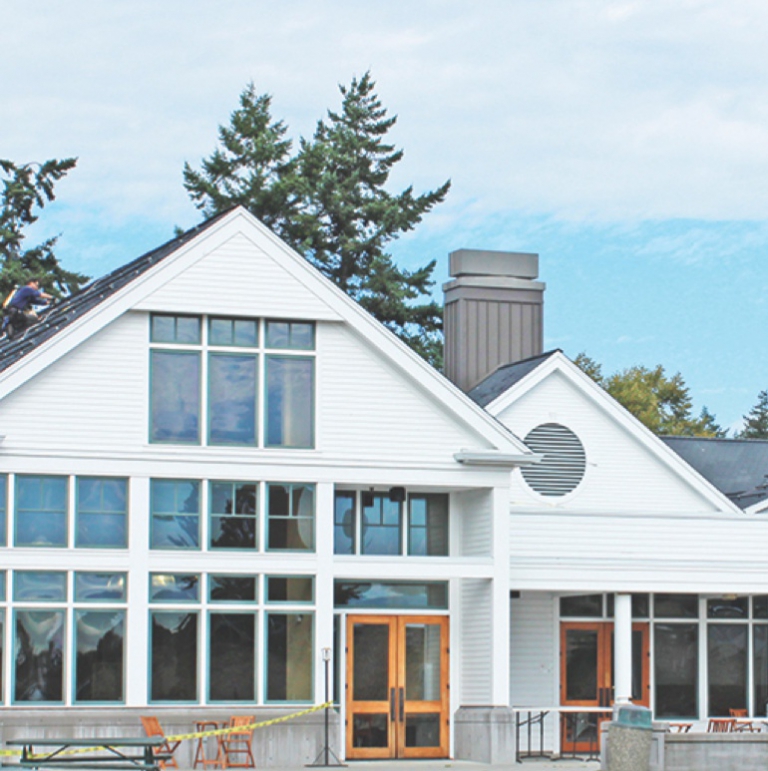 Portfolio
|

Fort Worden
Missions happen here, not emissions
Project Overview
UMC helped take a historic landmark from a bygone relic to a gem of modern environmental stewardship.
Markets
Services Performed
Location
Originally built between 1898 and 1920, Fort Worden claimed distinction as an important Army post positioned to protect the Puget Sound Naval Base from invading threats. Today, recreation, lodging and lifelong learning opportunities are its primary mission. After staffing costs, the historic facility's utilities were its largest operating expense. When the Fort Worden Public Development Authority (PDA) embarked on its capital improvements program to increase Fort Worden's independence from fossil fuels and reduce its carbon footprint, they hired UMC to help. From comprehensive energy studies, UMC recommended that PDA perform infrastructure upgrades to include 144 solar panels, 5,054+ energy efficient light bulbs, and a centralized energy management system. The anticipated results? The solar panels will save $4,000+ per year over the next 10 years while generating 58,000 kilowatts of power annually. The LED bulbs will save ~321,000 kilowatt hours annually. And the energy management system will allow staff to maintain appropriate heating levels where and when needed. We're passionate about preserving our cultural history and our earth's future.

With UMC's help, Fort Worden's emission reduction is equivalent to removing approximately 43 automobiles from the roadway annually!
Fort Worden allowed us to challenge the narrative that only new buildings can be energy efficient. We saw an educational opportunity to show that 'historic' and high performance are not mutually exclusive.
Brian Maxwell
E&E Energy Engineer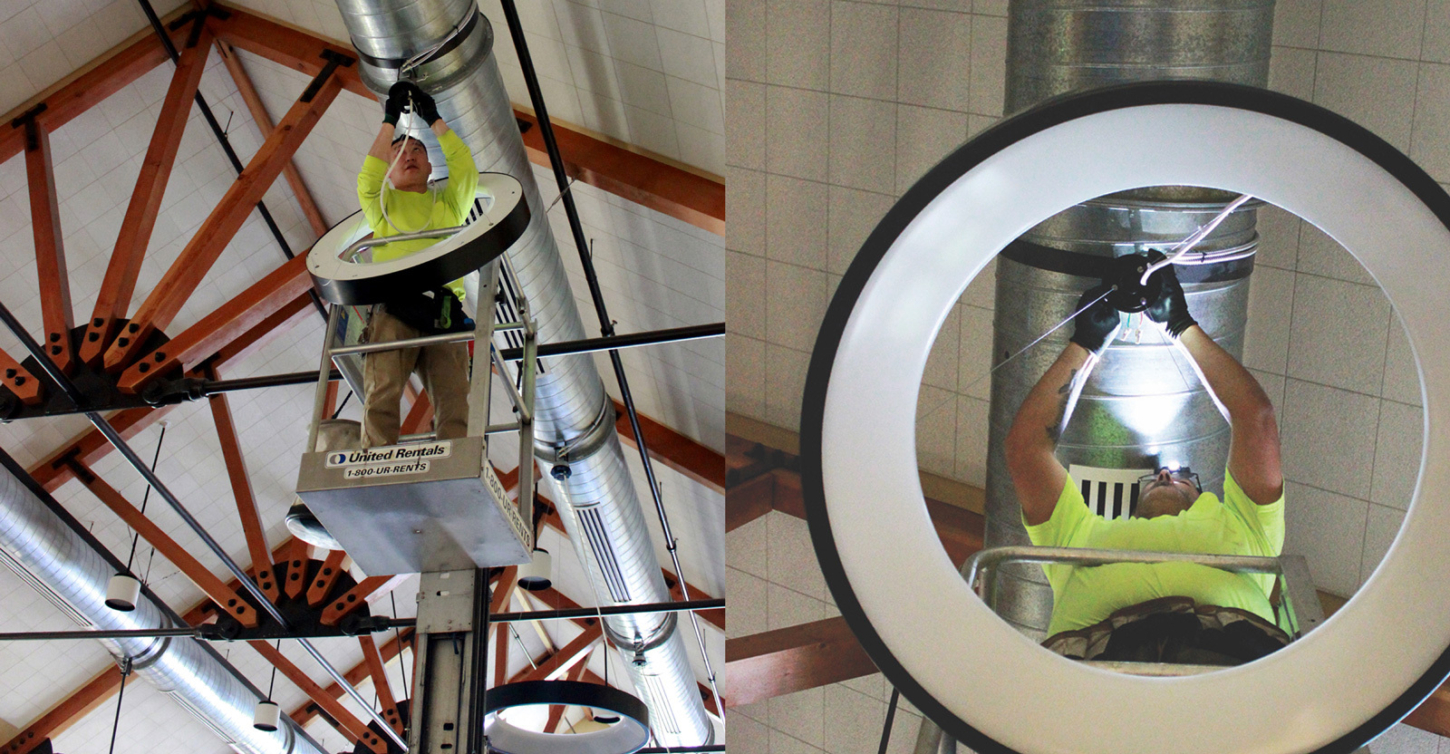 New LED lighting fixtures being hung in the Fort Worden Commons building. LED fixtures will provide dimmable and diffuse lighting for use in conference spaces.
321k
Annual KW Hours Saved
Contact
Work with us
Ready to collaborate on your next project? We're all ears.
Careers
Join the team
We seek folks who are as bold with their ideas as they are exceptional in their craft.