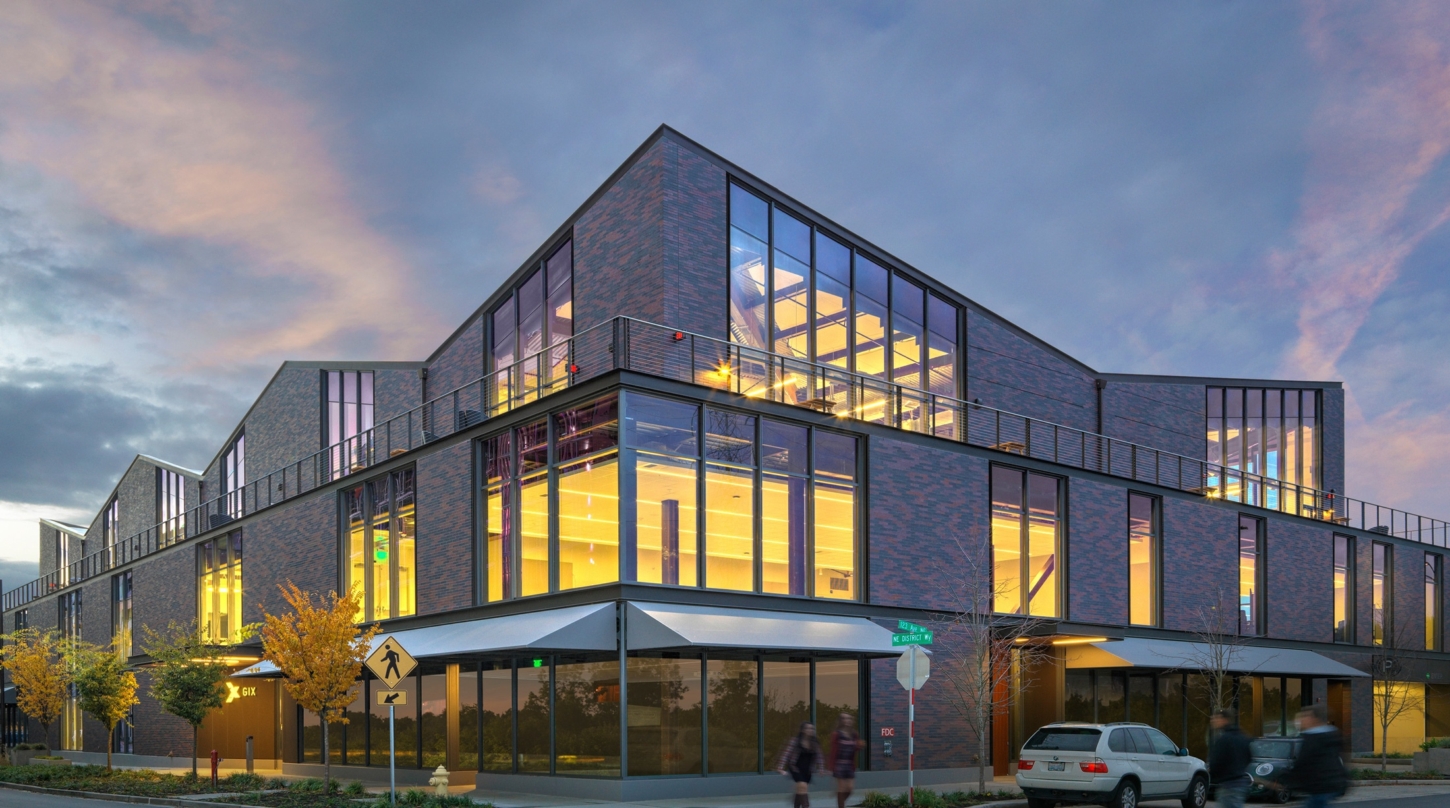 Portfolio
|

Global Innovation Exchange
No boundaries, no problem
Project Overview
Bring students an entirely new interdisciplinary, high-tech facility that allows them to work hand-in-hand with industry and take their ideas to a whole new level.
Markets
Services Performed
Location
The Global Innovation Exchange (GIX) is a partnership between the University of Washington, Tsinghua University and Microsoft. The unique facility offers a hands-on learning environment featuring electronic prototyping labs, design studios, AR/VR technology, 3D printers, and more. At this facility students take innovative ideas all the way from prototype to market-ready products.

This high-tech project inspired our team to push the boundaries of innovation making it our first truly paperless project. Instead of using printed shop drawings to install the mechanical systems, our foreman used iPads and a paperless, model-based approach. The 3D model contained all the information for the field to install the systems. The lessons learned at GIX informed and changed our BIM and manufacturing practices, pushing us one step closer to constructing with VR/AR/MR technologies.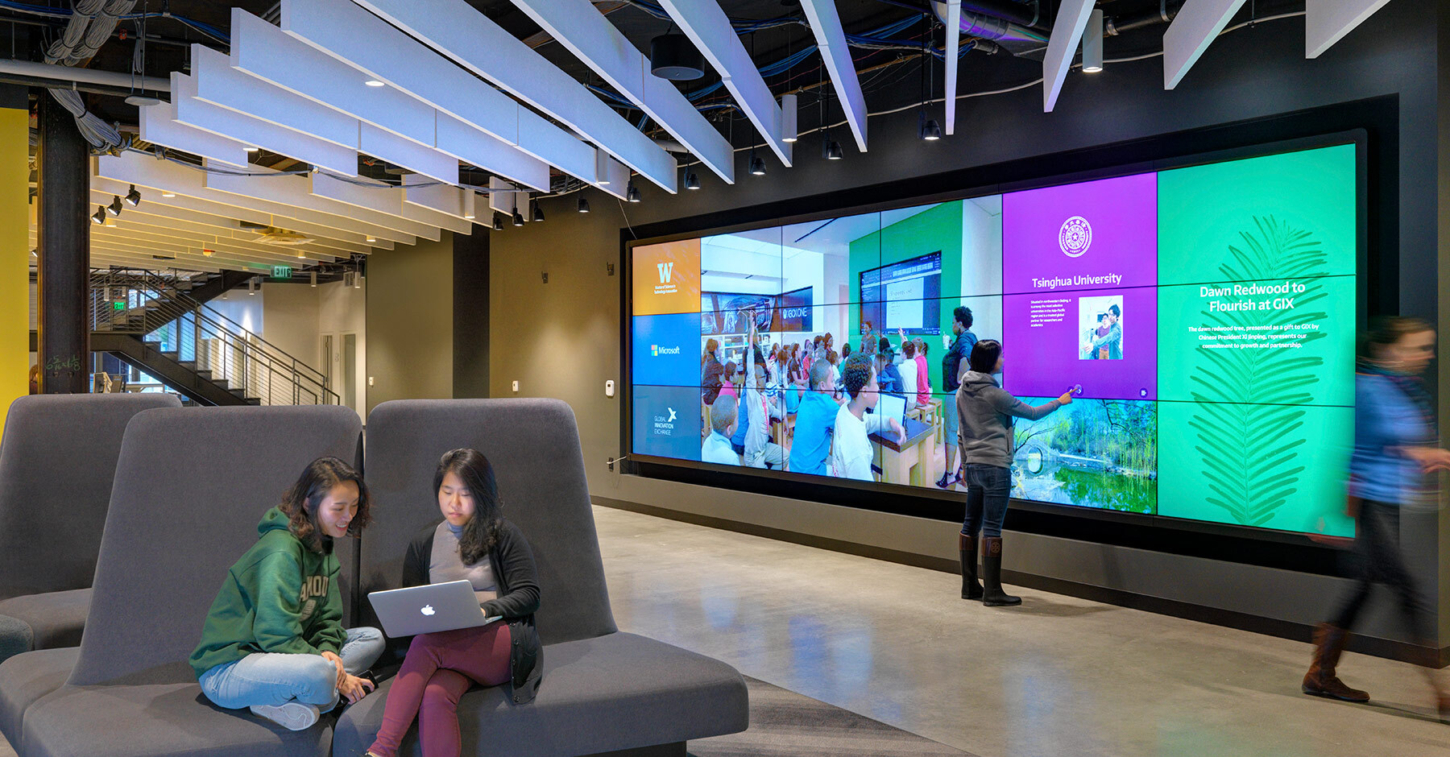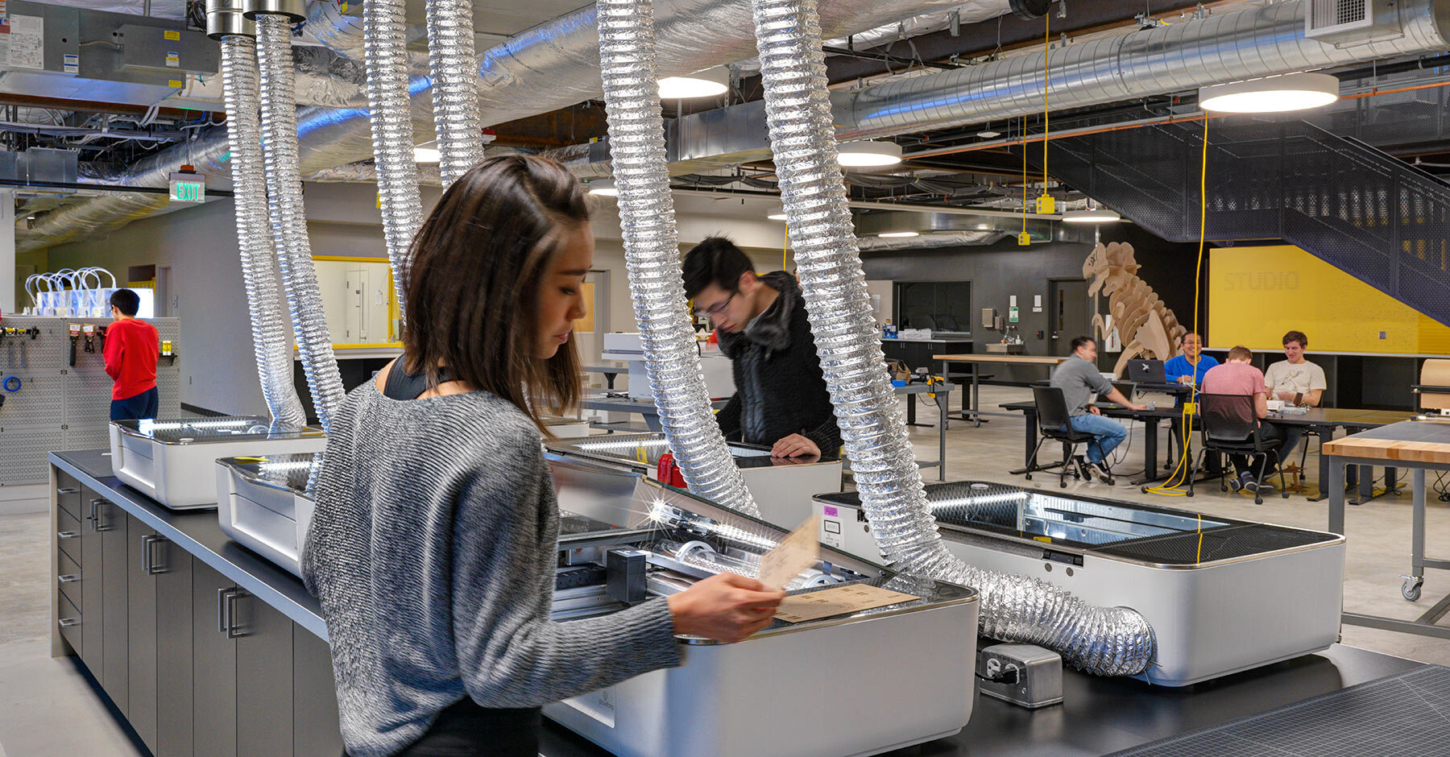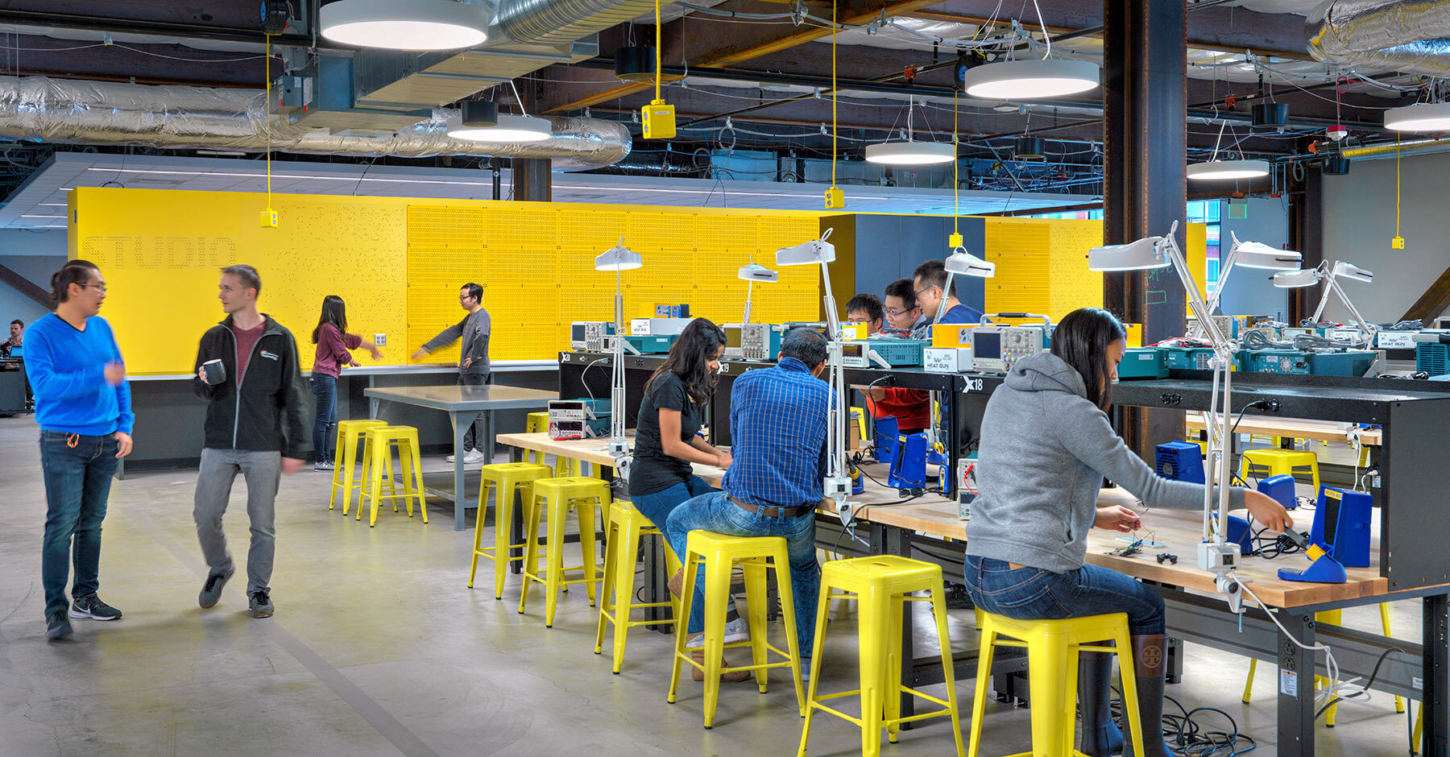 GIX has comfortable, collaborative spaces where self-starting students can spread their wings and work to make a difference in the world with their ideas.
Specialty ventilation systems allow students a healthy environment to experience the woodshop, wet lab, laser cutter equipment and 3-D printers.
From architectural woodshops and prefabrication tools to mechanical design equipment and 3D printers, GIX classrooms bring together everything the student needs to create new ideas, new objects and new ways to do things.
Contact
Work with us
Ready to collaborate on your next project? We're all ears.
Careers
Join the team
We seek folks who are as bold with their ideas as they are exceptional in their craft.