Portfolio
|

History Project: UW Hec Edmundson Pavilion
Ready to Rumble
Project Overview
Hec Edmundson Pavilion was constructed in nine months for opening day on December 27, 1927. The building was designed as a multi-purpose field house where seating and flooring were intentionally mobile to accommodate multiple sports.
Markets
Services Performed
Location
Constructed in 1927, University Plumbing & Heating (now UMC) did the mechanical and plumbing for this Bebb and Gould designed building, originally known as the "University of Washington Athletic Pavilion". The first athletic event held in the pavilion the night of the dedication was a basketball contest between the UW and the University of Illinois, won by UW, 34-23.

The Seattle Daily Times article reviewing the groundbreaking ceremony stated of the new athletic building: "The new pavilion, designed to facilitate the holding of athletic contests and to offer greater recreational advantages to the students, will occupy a space 331 feet by 482 feet and will have an indoor field 170 feet by 320 feet. It will have a main room 315 by 350 feet, the distance from the floor of the room to the peak of the roof being equivalent to the height of a nine-story building. Construction work will require 1,000 tons of steel, 2,000,000 common brick, 500,000 face brick and 40,000 square feet of skylights." (See "Ground Broken for $600,000 Pavilion," Seattle Daily Times, 03/30/1927, p. 8.)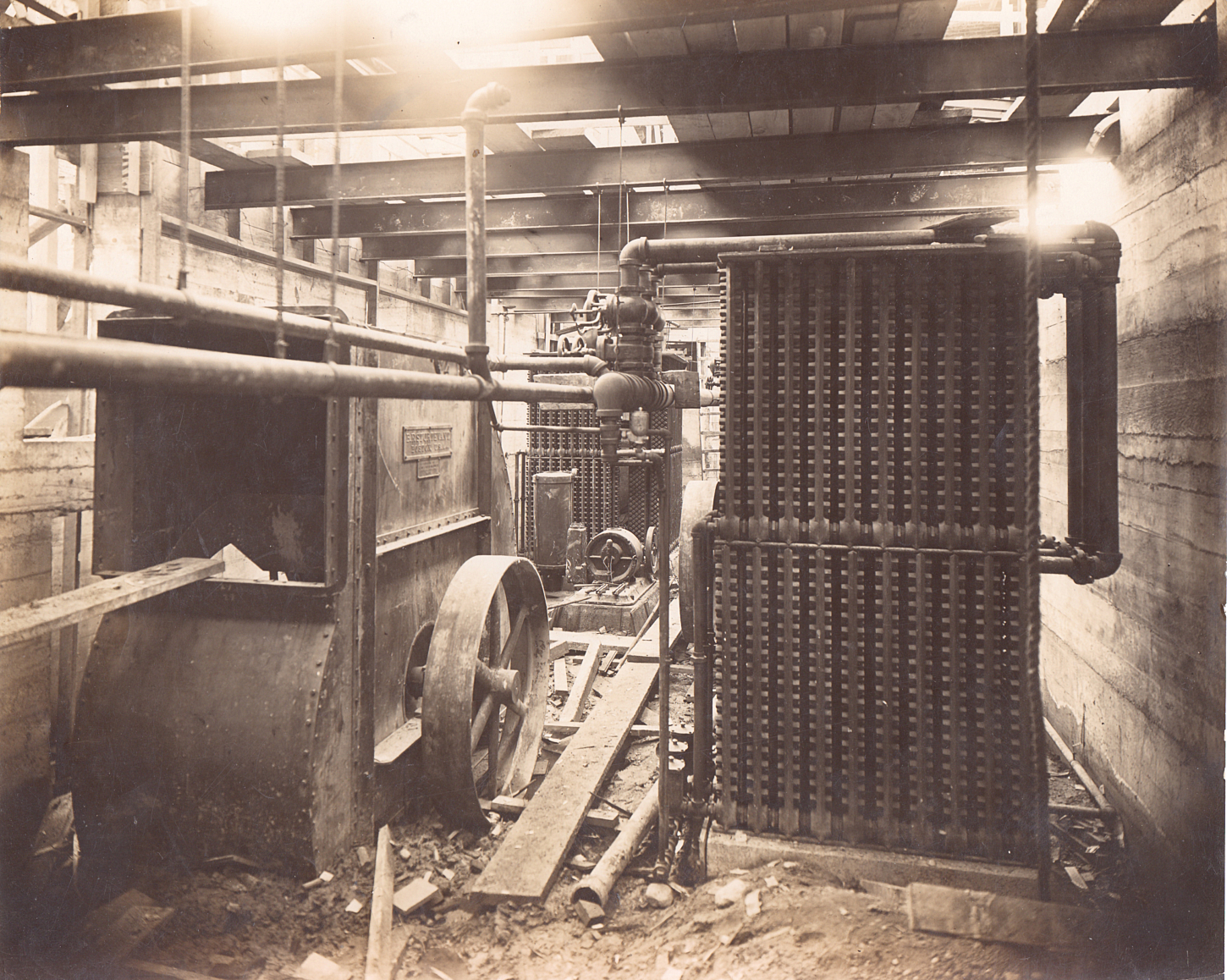 Mechanical antiquities circa 1920s.
Contact
Work with us
Ready to collaborate on your next project? We're all ears.
Careers
Join the team
We seek folks who are as bold with their ideas as they are exceptional in their craft.