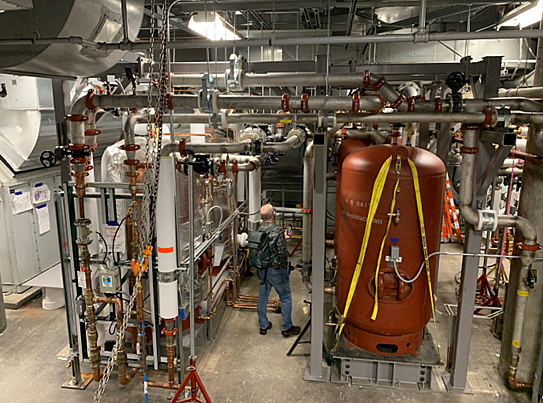 Portfolio
|

King County Correctional Facility Emergency Re-Piping
Unlocking potential
Project Overview
Alongside OAC and DLR Group, UMC developed efficient decision making, better problem solving, and innovative design revisions while sharing one important, common mentality: putting the emergency re-piping project needs and best interests above our own.
Markets
Services Performed
Location
King County Correctional Facility (KCCF) in downtown Seattle was faced with a dire situation when the piping that was installed in 2012 began to show serious problems. It was continually yielding and rupturing which created leaks in many locations. The system-wide failure from the relatively new installation had resulted in 1,000+ inmates left without water several times a year. King County needed to find the right team to replace the domestic cold, hot, and hot recirculation water lines throughout the facility—all that green pipe had to go. When UMC was selected as the mechanical/general contractor on the KCCF Re-piping project, they were given a set of drawings and basically told to replace the pipe and start the work as soon as possible. The two years that followed were a lesson in flexibility, perseverance, and diplomacy.

KCCF is a 400,000 square foot facility with 10 floors of high-custody housing as well as a homeless shelter and staff offices. The 24/7 secured facility had several major leaks that became so severe that that King County executives declared an emergency and waiver, which allowed for the immediate repair and replacement of the domestic cold, hot and hot recirculation water system throughout the building.

As the KCCF project got rolling for the UMC team, it was clear early on that it was going to be a project for the annals of the 100-year-old company. From the outset, the team leaders knew they needed a "dream team" to pull it off. It would require support from every line of business in the company. They wrote down the names of everyone around the company who should make up the UMC team and managers in all departments worked to make it happen.
I've never had stress like that before, and I've done some really tough, tough jobs. But every person on this team was the right person. Nobody quit. Everybody worked hard and stepped up to levels I've never seen. Everyone committed to a common goal and achieved it.
Matt Mifflin
General Superintendent
8 miles
Amount of pipe installed
18 months
Project duration
10 floors
High-custody housing
400,000 SF
Mid-sized jail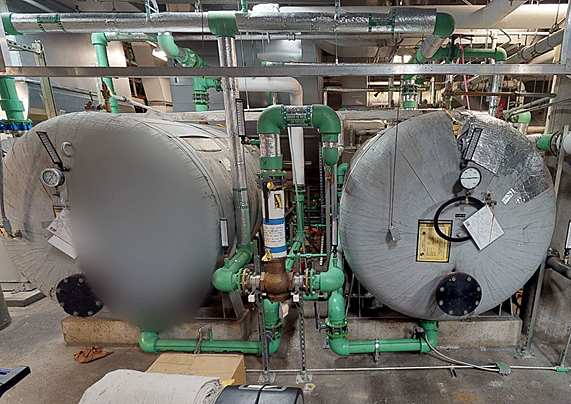 Old: One tank that fed low-pressure; One tank for high-pressure + emergency standby tank.
New: One tank + system was replaced at a time. No hot water was lost or compromised.
Contact
Work with us
Ready to collaborate on your next project? We're all ears.
Careers
Join the team
We seek folks who are as bold with their ideas as they are exceptional in their craft.