Portfolio
|

The Spring District
What a re-leaf, the Spring District is here
Project Overview
Bellevue's newest urban neighborhood to attract the brightest talent in the tech industry. We are given a glimpse of what to expect from modern communities in the near future.
Markets
Services Performed
Location
With tech giants located to the east and west, Bellevue is the center for the tech hub that is the Pacific Northwest. Just off the heart of the city, The Spring District is a new, 36-acre, 16-city-block, environmentally friendly development perfect for the modern lifestyle. A pedestrian and transit-oriented development, there will be over 3.3 million square feet of building space encompassing residential, educational, and commercial spaces for all. 

UMC has provided core and shell design and construction services for the completion of three buildings on campus, Blocks 16 and 24, and UW Global Innovation Exchange buildings. Currently, we are working on Blocks 5, 6, and 13. Our team has worked closely with the client and the owner to accommodate strict tenant requirements for noise levels and aesthetics with regards to exposed mechanical and plumbing systems. The HVAC systems use ventilation strategies designed to increase tenant build-out flexibility. And plumbing systems accommodate commercial kitchens and tenant specialties. Early tenant coordination allows for the addition of duct and piping mains during shell and core construction, instead of during tenant design.  

We work to design and build systems that provide both convenience and comfort to everyone who experiences these facilities, from the office tenant or resident to the visitor. Within the vibrancy of this new community, building users can relax in knowing we've got the built environments covered.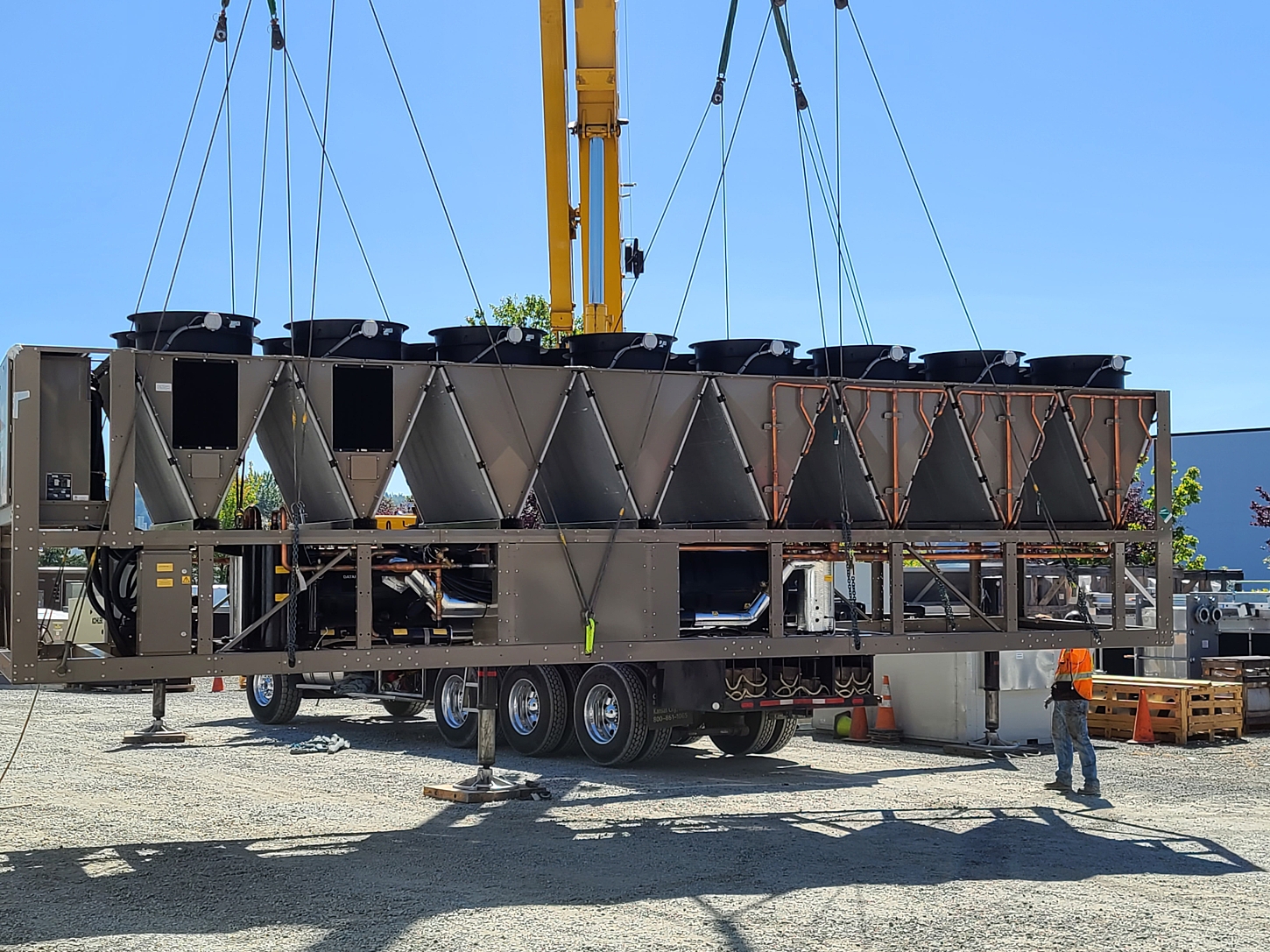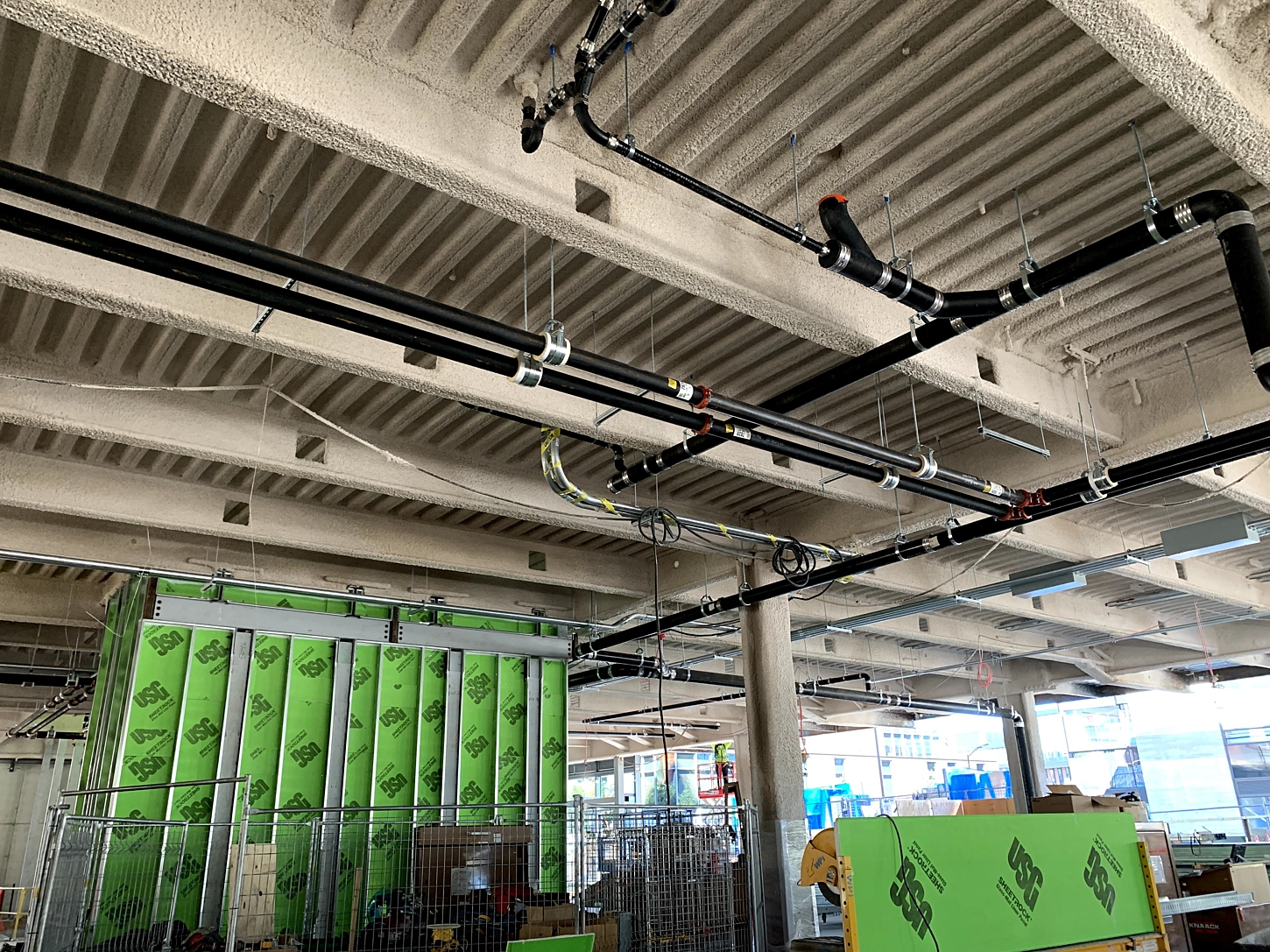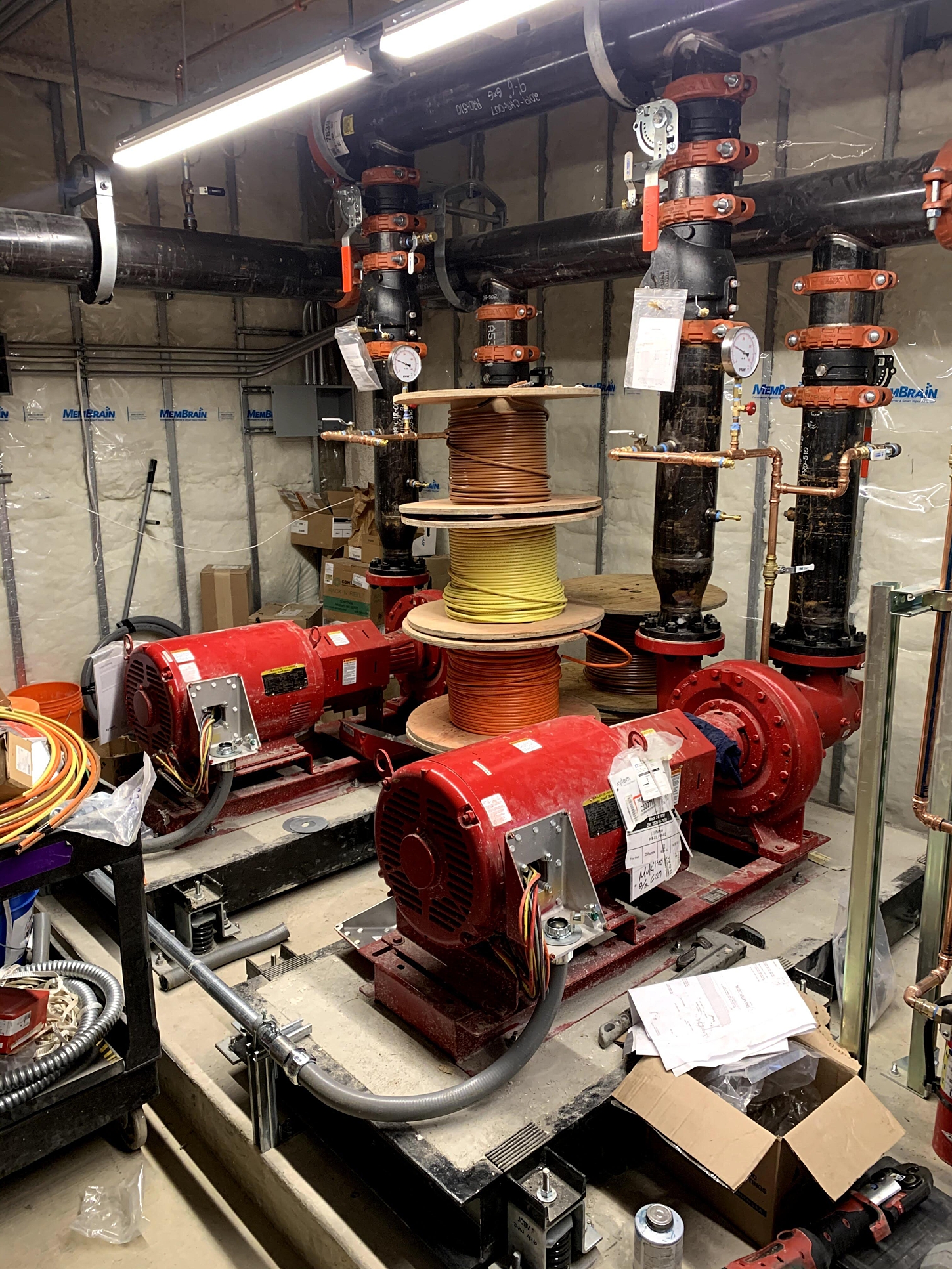 Loading the York Screw Chillers onto the truck at Magnum crane yard using multiple pick points to achieve a balanced and safe lift.
Pre-coordinated and fabricated pipe aligning perfectly with hanger inserts from Trimble machine for an efficient and accurate install.
Almost completed tie-in of the chilled water system into the hydronic pumps equipped with external gauges and valves for proper balancing of the system.
Contact
Work with us
Ready to collaborate on your next project? We're all ears.
Careers
Join the team
We seek folks who are as bold with their ideas as they are exceptional in their craft.