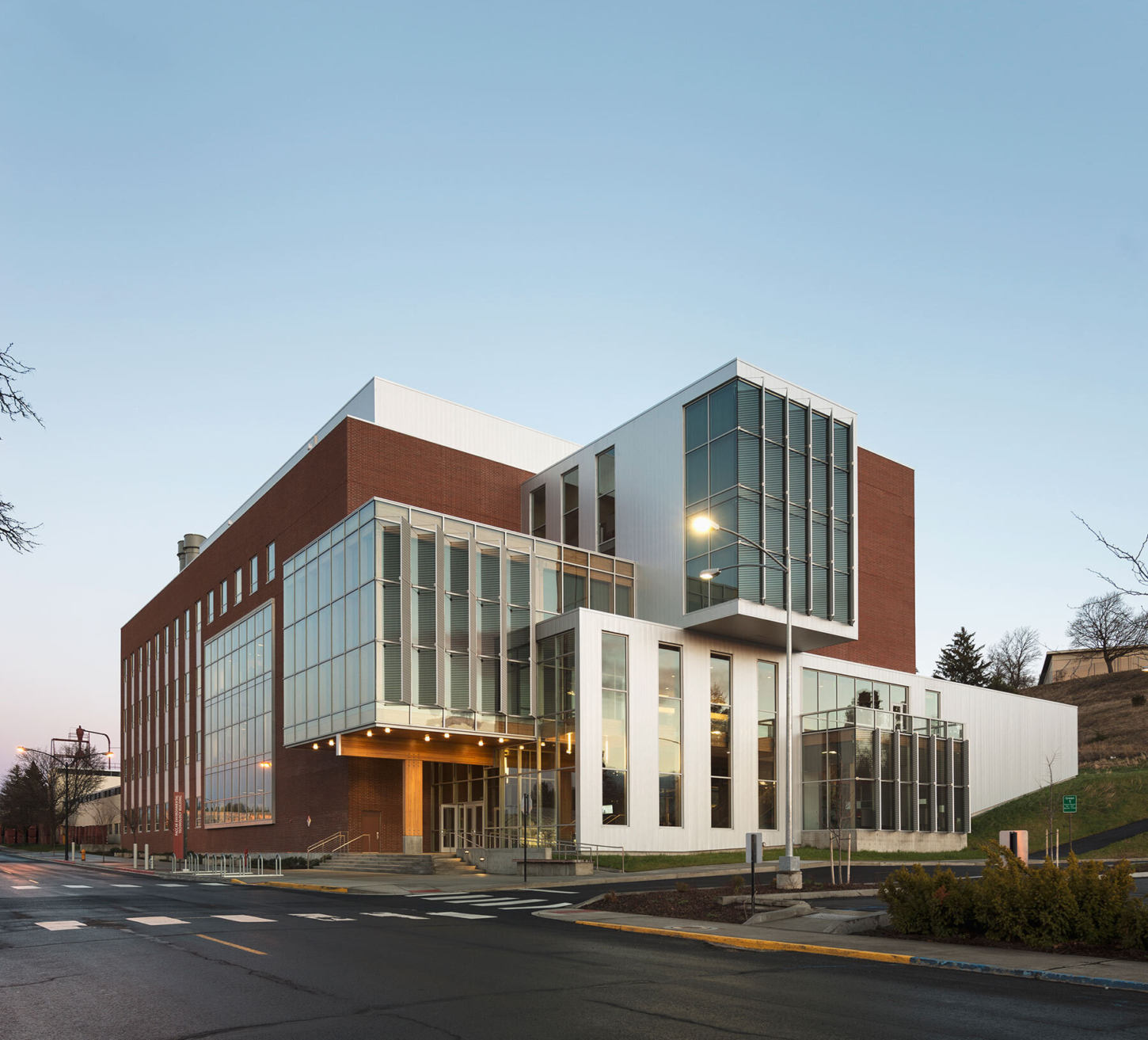 Portfolio
|

WSU Paccar Environmental Tech Building
Clean tech breakthroughs happen here
Project Overview
High-quality lab building helps researchers collaborate on the next generation of breakthroughs that will keep Washington's economy thriving into the 21st century.
Markets
Services Performed
Location
As a research and education hub, WSU needed a quality building to support their interdisciplinary work leading the way in developing programs in renewable materials, sustainable design, water quality and atmospheric research.

WSU's goal for Paccar Environmental Technology Building (PETB) was to make it one of the "greenest" facilities built to date on campus. In our mechanical systems, we incorporated technologies developed at WSU itself, including systems for individual control of air quality, water capture and reuse and heat recovery. During construction, prefabricated stainless-steel laboratory exhaust ductwork was delivered in packages to the field to help keep the constrained jobsite less congested and save disruption to the occupied campus. This process provided nearly 70% savings in field labor over assembly and welding in the field and an increase in safety and product quality.

From work on smart grids to precision agriculture, students and faculty at PETB now have the comfortable, high-quality, efficient, safe and controllable spaces for cleantech technology development for years to come. Go Cougs!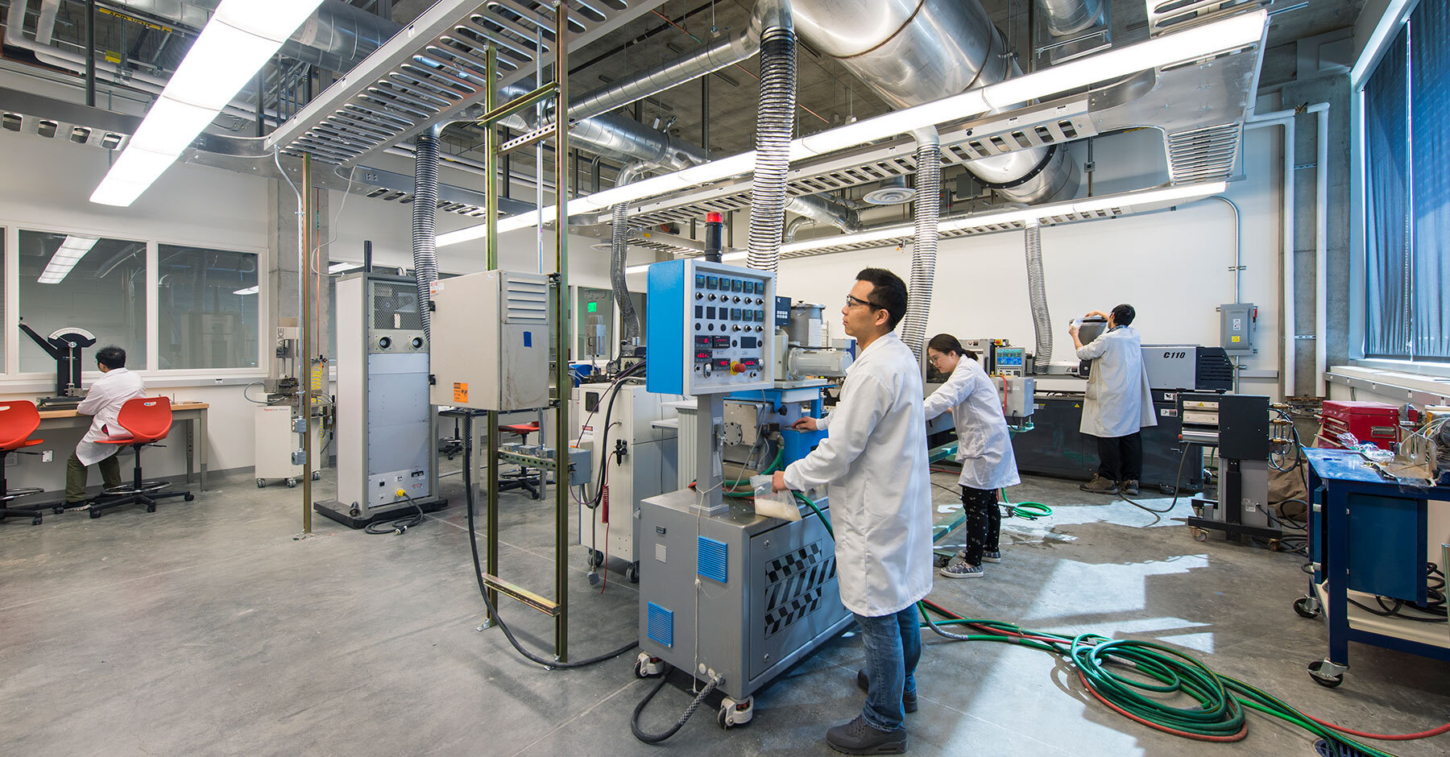 Prefabricated stainless-steel laboratory exhaust ductwork provided nearly 70% savings in field labor.
5
Research facilities supported
Contact
Work with us
Ready to collaborate on your next project? We're all ears.
Careers
Join the team
We seek folks who are as bold with their ideas as they are exceptional in their craft.