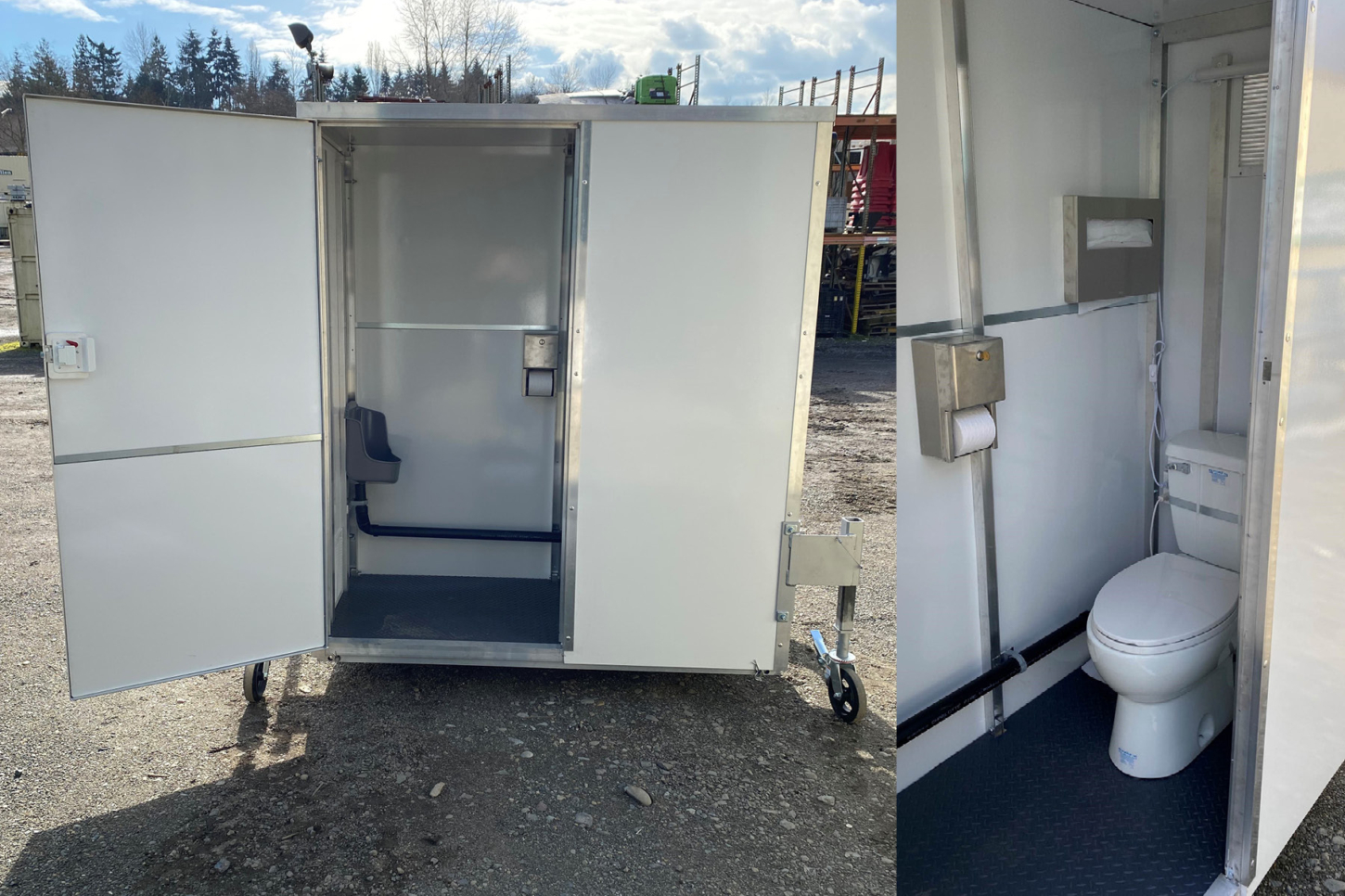 PORTABLE AND PLUMBED.
Sani-Shak Portable Restroom
Aluminum framed FRP Sani-Shak is designed to discharge directly into a standard 2-way cleanout in an existing building or tie into an existing drain, waste, and vent system in a new construction site. Eliminates the need for crane time to move Sani-cans for site maintenance services to empty and clean units. Provides a sturdier restroom facility that is easily cleanable, mobile (wheel kit), and can fit in a standard man-lift to move between floors if desired. Provides a cleaner, safer environment for construction toilet facilities.
Simple assembly
Rigid aluminum frame assembles on site and bolts together in minutes
Spacious
Over 100 cubic feet of internal space
Easy cleaning
Heavy duty FRP panels for durability and cleanability with standard cleaners and sanitizers (paint and marker can be removed with acetone)
Roll it where you need it
Wheel kit for added mobility
Easily transported
Sturdy design easily craned for deployment or moving or can be broken down into flat panels that can be stored and moved on a pallet
Flooring
Sturdy composite floor with black grip-tite covering
Lighting
120V outlet (not GFCI) with LED light ba
Contact
Work with us
Ready to collaborate on your next project? We're all ears.
Careers
Join the team
We seek folks who are as bold with their ideas as they are exceptional in their craft.