Making communities safer
Firefighter Air Replenishment Systems (FARS) has been around for more than a decade, but, like any emerging innovation, it's only now beginning to be widely known – and even required in select fire protection systems. If FARS isn't already required in your area, it may be soon, so you should have an understanding of FARS and its purpose and uses. As the leading contractor in the Pacific Northwest, UMC can help you understand FARS, and how it applies to your complete fire protection system.
01
What is FARS?
FARS is a life-safety system delivering breathable air to firefighters using a system of pipes and air storage to provide air to the firefighters, like a standpipe delivers water. Firefighters can access the air-filling stations located throughout the building to refill the tanks in 30-90 seconds. We are proud to be a certified installer for Rescue Air Systems, the industry leader in FARS.
UMC experience includes:
Spring District Block 24
Bellevue Training Center
555 108th: in-progress
Spring District Block 5: In-progress
Spring District Block 6: Opening 2023
Spring District Block 13: Opening 2023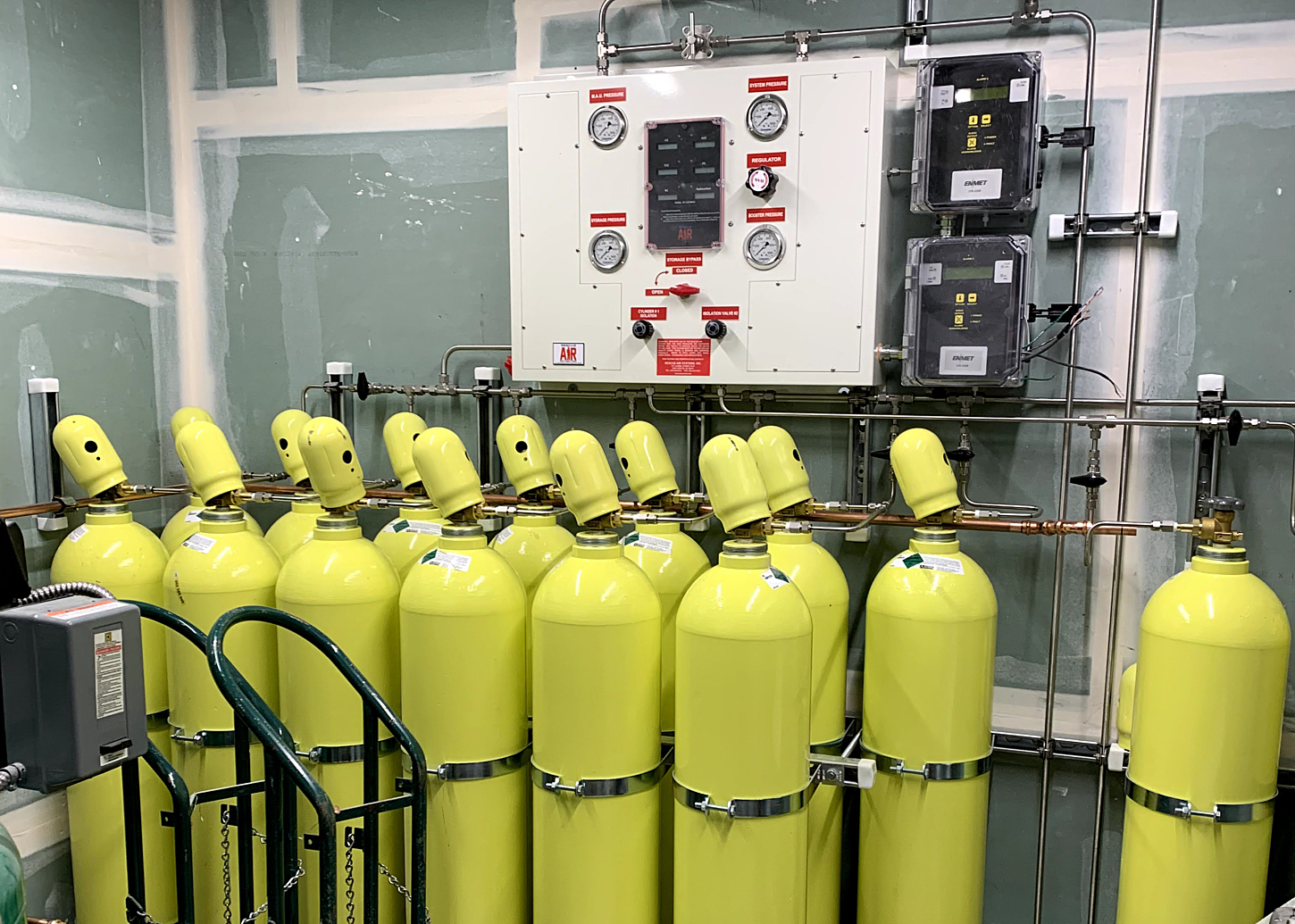 Requirements and components
FARS is meant to be adaptable to a variety of building configurations but will include the same basic requirements and components. We see immense opportunity for FARS in high-rise facilities, but the need spans far beyond metropolitan areas, including large underground structures, tunnels, and other horizontal structures where the transportation and supply of air cylinders can be problematic.
Air storage monitoring system
External mobile air connection panels
Rupture containment fill stations
Piping distributed system
02
How does FARS work?
FARS allows firefighters and other first responders to replenish their own or others' empty breathing air cylinders with breathing air pumped throughout the building, in less than two minutes. This not only drastically decreases the risk of a firefighter being without air but also frees firefighters to directly respond to crisis', reducing the travel distance, time, and personnel needed for logistical support.
03
Is FARS required?
In 2015, FARS was added as Appendix L of that year's International Fire Code - standardizing some requirements for their installation and use. Since then, the requirements have been adopted by many more cities across the US, including Bellevue and Renton.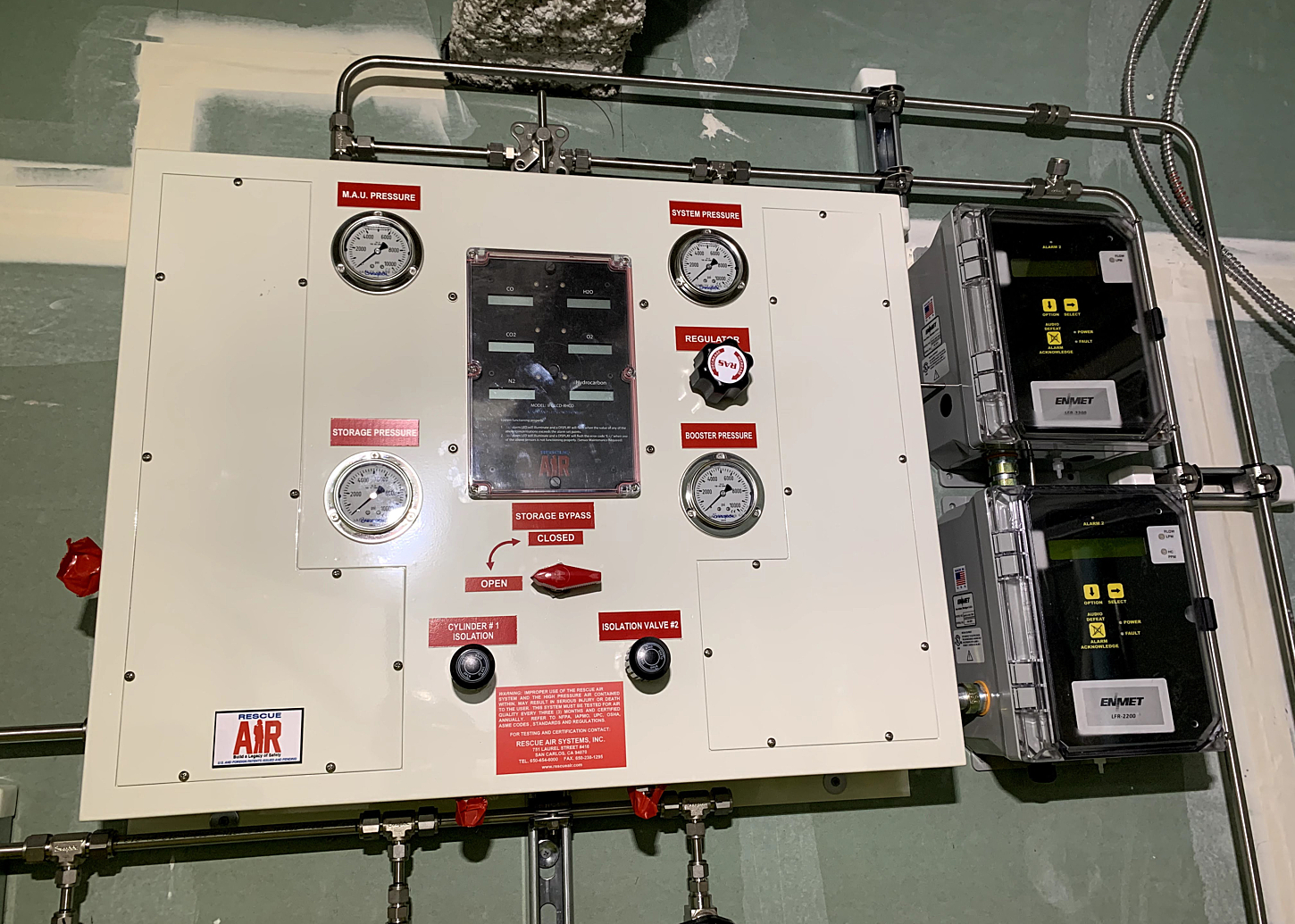 04
Installation
FARS is best installed in new construction by a certified FARS installer, who understands the technology and system components in conjunction with your area's local fire codes. They are typically installed along with the water delivery systems like sprinklers, and standpipes, however, the breathing air is much easier to transport effectively than water. FARS use much smaller tubing and have less of the hazards associated with water (corrosion, leaks, weight, etc.)
Ready, set, action
FARS in action
The City of Bellevue - Fire (COB) invited local Fire Departments for a live training and demonstration for the newly installed FARS in the Bellevue Training Tower. Local jurisdictions witnessed firsthand, the commitment Bellevue has to fire safety and technological advancement. The Training Tower FARS was donated through Rescue Air with equipment with install by UMC.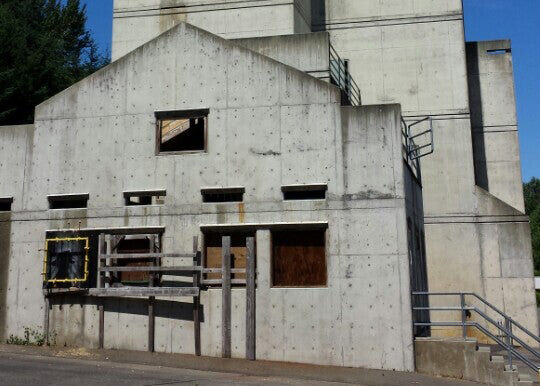 Why partner with UMC?
We live and work here in the Northwest, just like you. We have a vested interest in creating healthy, sustainable, energy-efficient buildings, and systems that minimize the effects on our environment. A high-performance, low-impact facility also reduces utility and operational costs, making it a great investment for the future.
Certified installer
Rescue Air's primary certified FARS installer in the Northwest.
Leading Bellevue fire protection and safety
First in Bellevue to install and commission FARS.
Trained labor
Trained and certified installers with FARS expertise including welding procedures and final commissioning procedures.
We've got your back
Let's get started
UMC has technical experts ready to answer any questions.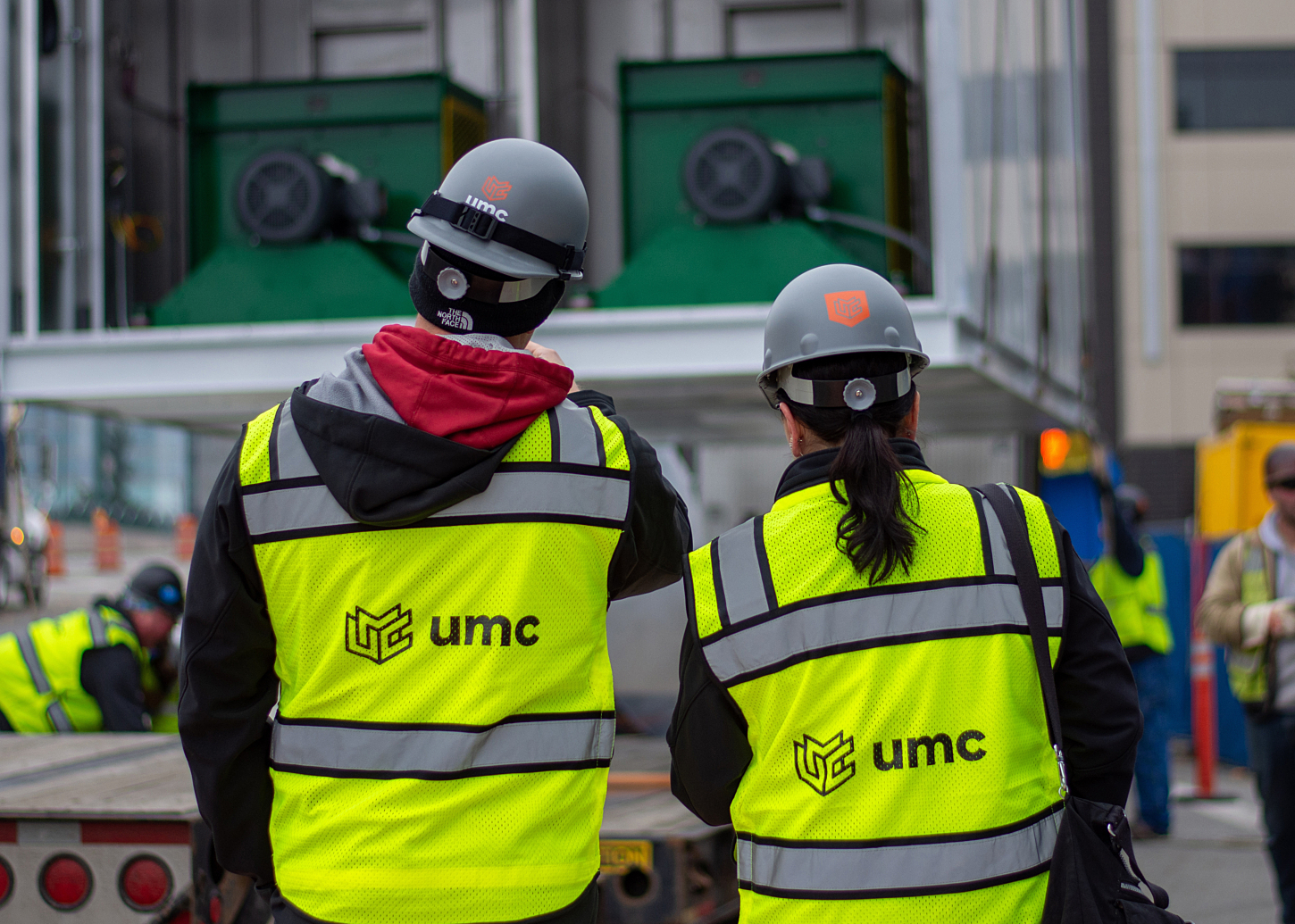 Contact
Work with us
Ready to collaborate on your next project? We're all ears.
Careers
Join the team
We seek folks who are as bold with their ideas as they are exceptional in their craft.