Subcontractors + Suppliers + Vendors
Strong relationships with our subcontractors, suppliers, and vendors set a clear foundation for business and project success. We are always looking for qualified companies to build connections with. UMC is committed to fairness, opportunity, and diversity throughout our business.
WE WELCOME DIVERSITY
Small/Disadvantaged Businesses
Let us help you succeed in your business. Our goal is to build lasting relationships with small and disadvantaged subcontractors, suppliers, and vendors. Through providing meaningful economic opportunity, we build our industry and our communities. It's easy as one, two, three!
One
Does your business bring skills and services we need? (See https://www.umci.com/expertise)
Two
Fill out and submit UMC's prequalification form.
Three
Ideas for other partnering arrangements? We're all ears.
Download and read
Important information about working with UMC.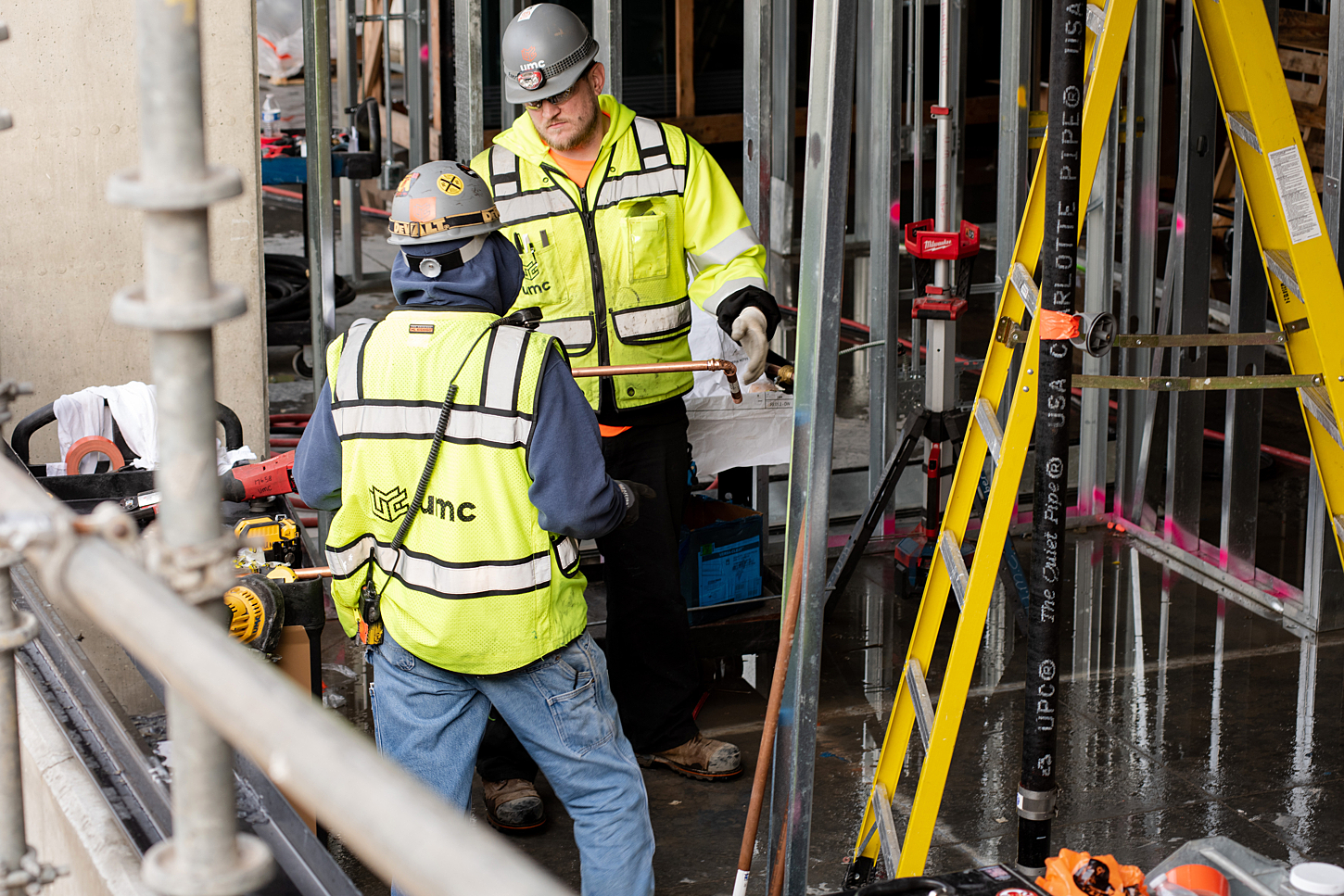 NEW PREQUALIFICATION APPLICANTS
Information needed to complete the application.
Copy of most recent W-9
Company license numbers
DEI Approach (if applicable)
Dun & Bradstreet information
Insurance agreements & information (subcontractors)
EMR for the last three years (subcontractors)
OSHA 300 logs for the last three years (subcontractors)
Contact
Work with us
Ready to collaborate on your next project? We're all ears.
Careers
Join the team
We seek folks who are as bold with their ideas as they are exceptional in their craft.