Healthcare
Healthcare with purpose
UMC values listening to understand how we can bring value and purpose to our client partnerships. We tailor our solutions to maximize operational efficiencies and minimize unplanned downtime. We believe that our efforts to heal and build our healthcare infrastructure matter to patient safety.
notable projects
We build what matters
Behind every great human achievement, there is a team. As one of the oldest and most experienced mechanical contractors in Washington State, UMC leverages its history of mechanical design and construction services to help facilities meet and exceed state energy codes, physical environment compliance testing, and project closeout to ensure the longest possible life cycle of each asset installed. From clinics and critical environments to office space and labs, our teams all over the Pacific Northwest region collaborate and prioritize service offerings as it aligns with our clients mission to execute complex work effortlessly. We emphasize bringing value, purpose, innovation, and unsurpassed quality to all projects and service calls regardless of scope and size.
Overlake Medical Center Project FutureCare
Best-in-class, modern healthcare options to the growing Eastside
Seattle Children's Bellevue ASC
One of the first projects to apply Continuous Process Improvement (CPI) to healthcare
MultiCare Good Samaritan Hospital
The first hospital in Washington State to achieve LEED Silver
Swedish Issaquah Medical Center
The most energy-efficient hospital in the nation
Overlake Medical Center
Hospital opens its doors in 1960 with 56 beds
Pacific Medical Center
All piping for the landmark hospital on Beacon Hill (US Marine Hospital)
Shared goals
UMC recognizes that hospitals care for the most vulnerable people in their most vulnerable time. We partner with clients to understand and execute their vision, goals and concerns, and create a specialized plan to determine the best measures for operational efficiency.
Expertise
We respect your time & budget
We see each project as an opportunity to transform an environment in ways that enhance its operations and support the well-being of the people inside. We bring together subtle nuances with innovative ideas, groundbreaking technologies, and resilient project teams to create spaces that feel as good as they look.
Design-Build
Facility Services
Preconstruction + Solution Development
Building Automation + Facility Analytics
Compliance as a Service
New Construction
Commissioning Services
WA State Energy Code Compliance
Fire/Life Safety Testing
Transition to Occupancy
Tenant Improvements
Major Renovations
Project types
Our practical experience working in critical environments where maintaining physical environment variables such as temperature, pressure, humidity, and air exchanges rate are required for patient safety assures you of UMC's ability to successfully complete any healthcare project.
Hospitals
Ambulatory Surgery Centers (ASC)
Medical Office Buildings (MOB)
Behavioral Health
USP 797/800 Compliant Pharmacies
Urgent Care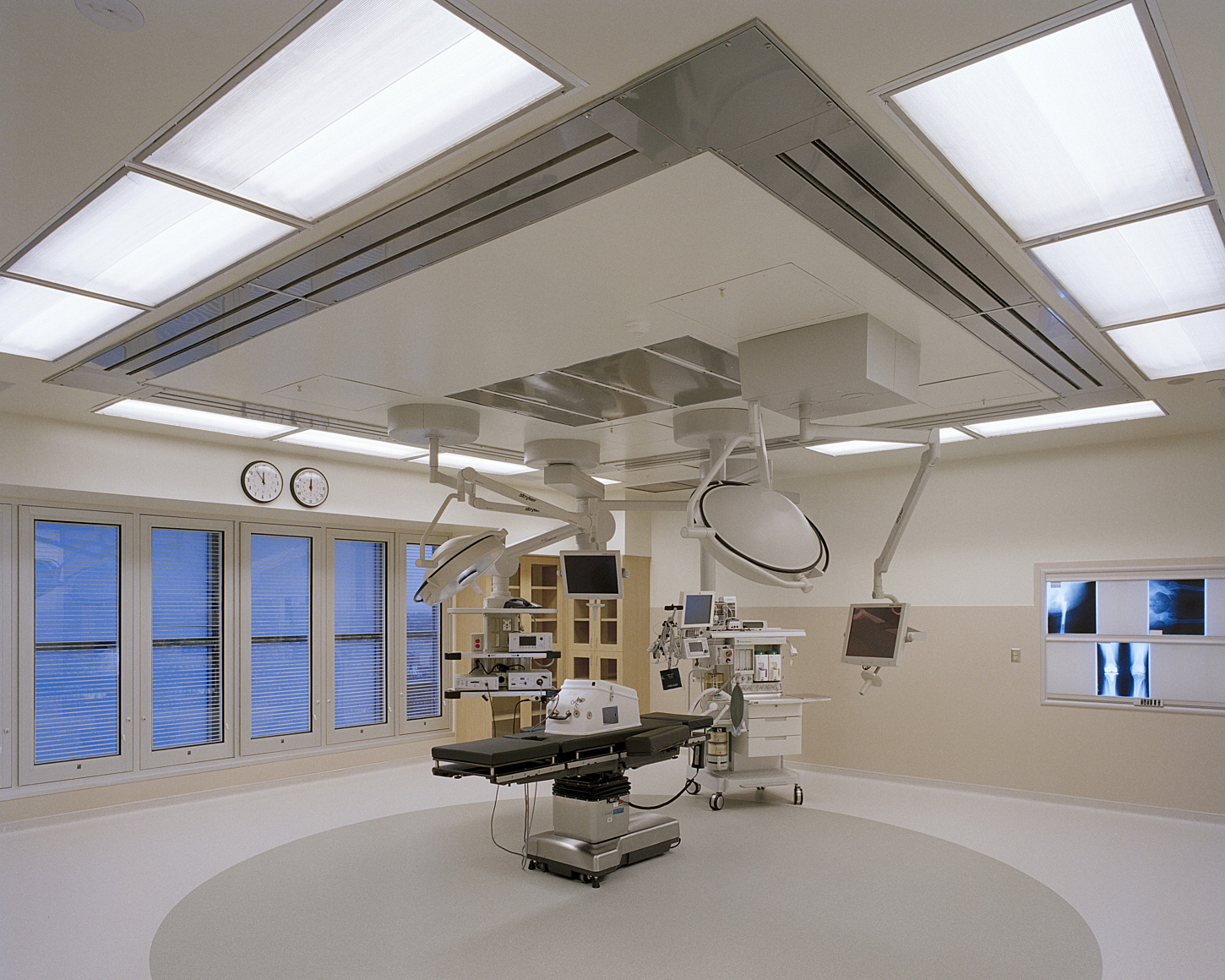 Ideas put to work
"This is innovation at its best. Not only does the prefabricated riser support framing system we developed allow our workers to be safer, but it also saves time and money on healthcare projects which ultimately turns into dollars spent on patients and patient safety. UMC's safety, quality and efficiency on vertical installations all improved when we started manufacturing these openings."
MATT MIFFLIN, GENERAL SUPERINTENDENT
Patient safety & continuous improvement
Our commitment to continuous improvement is the bedrock of UMC's culture. We recognize that creating a just culture that prioritizes 'humble inquiry' and emotional safety is every day work. This is how UMC avoids making the same mistake twice and fosters alignment with best practices in the physical environment. By 2023 100% of UMC employees working on healthcare accounts will be ASHE PEW certified. We have been recognized for dozens of safety awards including AGC of WA 1st Place Safety Excellence, AGC Build Washington Safety Excellence, AGC of WA Grand Award, MCAA 1st Place National Safety Excellence, among others.
HELP3: Propriety 10-week Healthcare Facility Program
ASHE: Certified Health Care Physical Environment Worker (PEW)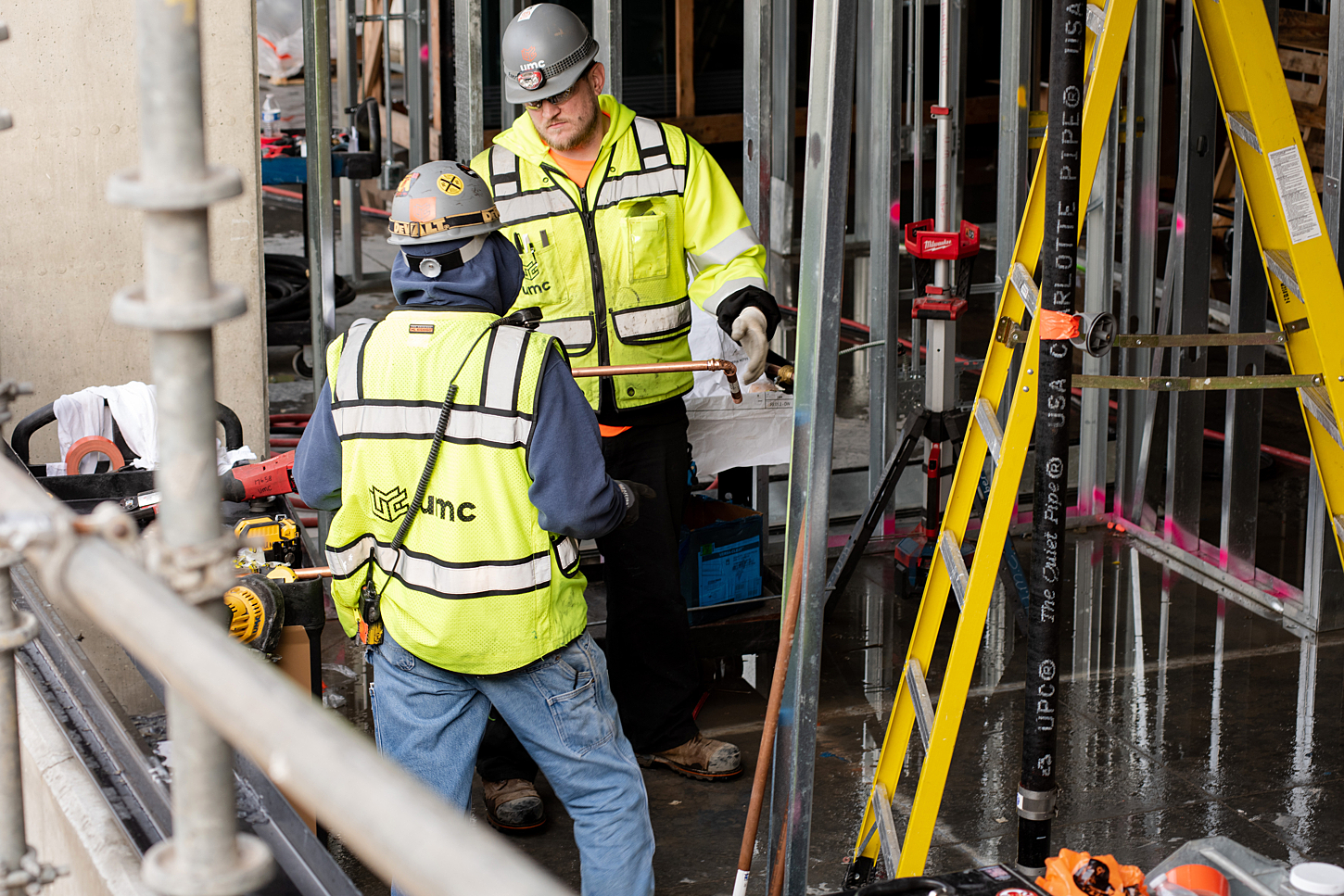 Contact
Work with us
Ready to collaborate on your next project? We're all ears.
Careers
Join the team
We seek folks who are as bold with their ideas as they are exceptional in their craft.