Building Analysis and Modeling
Energizing with bright ideas
Building analysis and modeling is the practice of using computer-based simulation software to perform a detailed analysis of energy use and energy-using systems. By optimizing alternative solutions, energy modeling allows the design team to prioritize investment in the strategies that will have the greatest effect on the building's energy use and occupant comfort.
Saving you time + money
Building analysis and modeling helps determine which energy saving features are most cost effective by identifying the least expensive measures required to create a zero energy facility. Building energy analysis and modeling should be conducted in multiple iterations of the design, analyzing the energy impact of different design choices, such as a ground source heat pump versus an air source heat pump, or comparing the impact of R-30 wall insulation with that of R-60 wall insulation.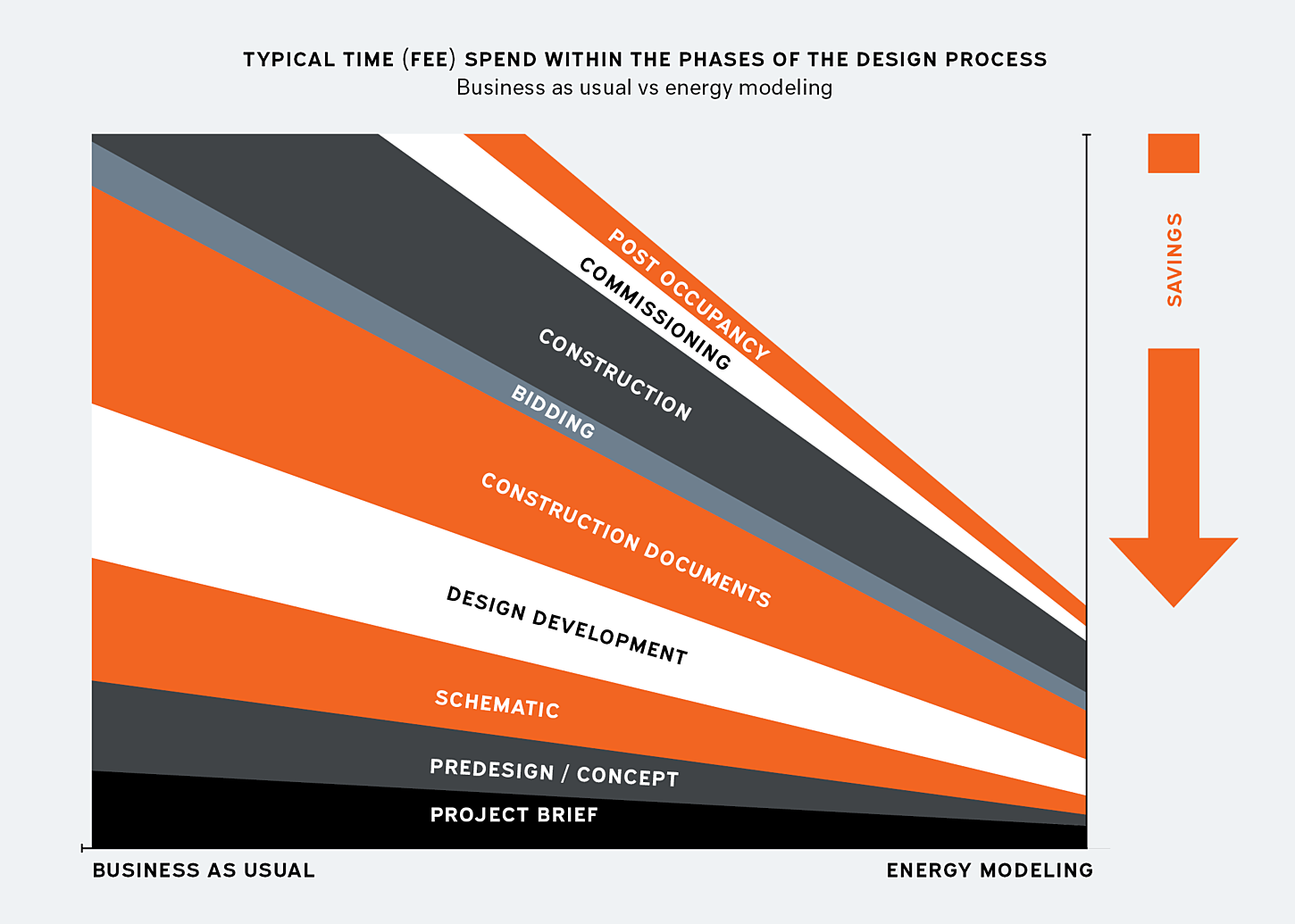 Building analysis and modeling expertise
Simply put, building analysis and modeling is the process of simulating the energy consumption of building systems for analysis. Building analysis and modeling supports integrated design decisions as well as helping to optimize overall energy performance. Our skilled energy modelers couple analysis with energy audits to identify energy efficiency measures (EEMs) that are cost effective for their business goals. Building analysis and modeling is also used to keep buildings performing as intended when coupled with benchmarking services.
Connect with an energy modeler
Campus + district energy planning
Carbon + energy planning
Code compliance
Clean buildings standard compliance
Computational fluid dynamics (CFD)
Deep energy + carbon retrofits
Energy analysis
Green building rating system certification
Optimize to prioritize
Building analysis and modeling is growing in popularity as a way to help optimize alternatives and allow design teams to prioritize investment in the strategies that will have the greatest effect on the building's energy use and occupant comfort. Major use cases include the following: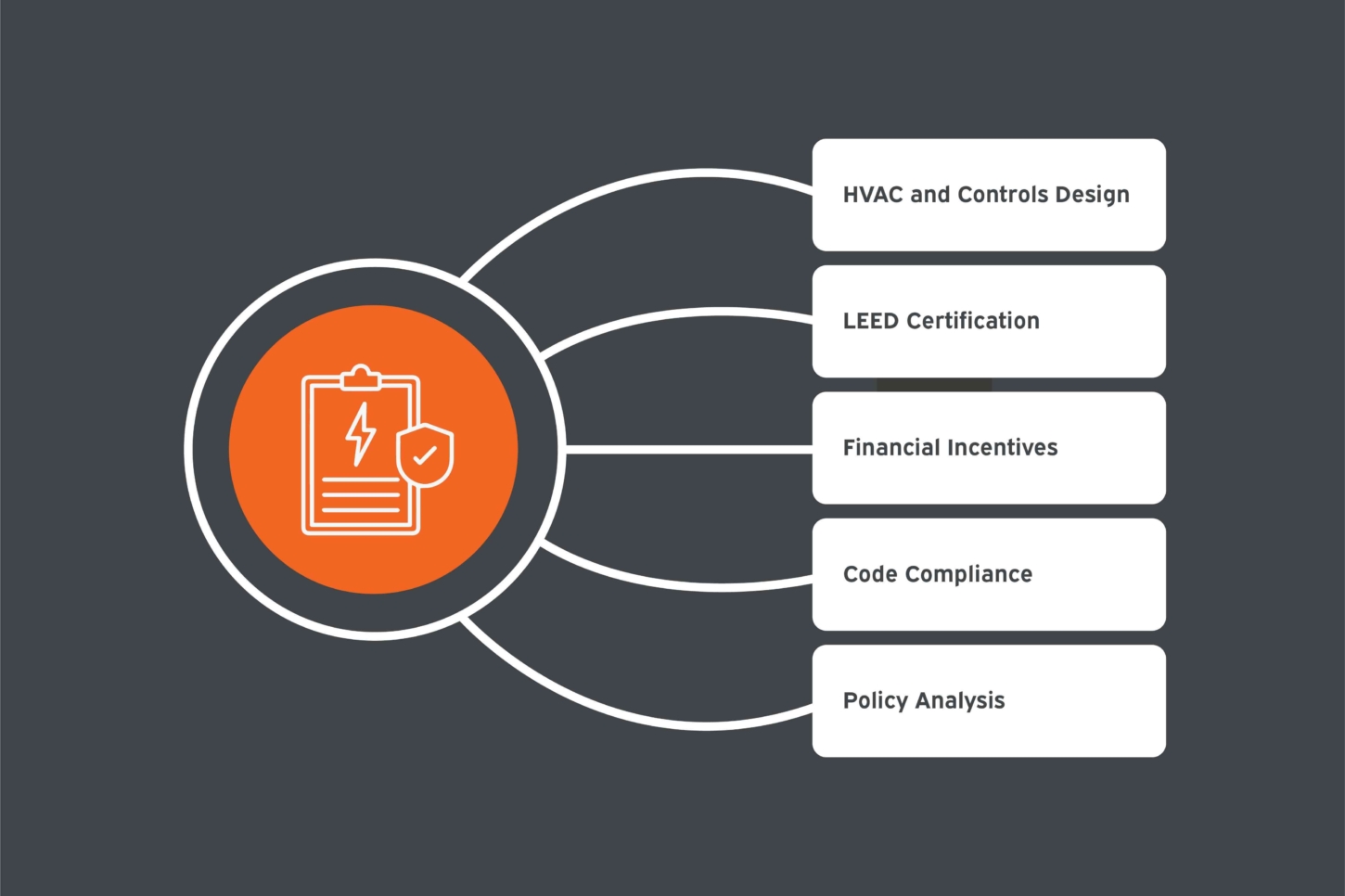 Concept Analysis for Complex Energy Systems
Can help to make smart decisions in the early stages of concept designs for complex systems and add flexibility to save you time and money.
Design/Permit Processes
Informing quantitative trade-offs between up-front construction costs and operational energy costs energy modeling reports can reduce both energy costs and up-front construction costs.
Building Performance
Assess the inherent performance of a building while controlling for specific use and operation. Inherent performance rating is the basis for processes like code compliance, green certification, and financial incentives.
HVAC Design and Operation
Energy modeling helps mechanical engineers design HVAC systems to efficiently meet building thermal loads and achieve sustainable development goals.
Data at the forefront
Building analysis and modeling supplies the project team with the data needed to make strategic, best-value tradeoffs between upfront costs and annual building energy costs. These services influence significant reductions in annual energy costs by quantifying performance tradeoffs to help maximize the return on investment for building efficiency, integrated systems, and renewable energy components.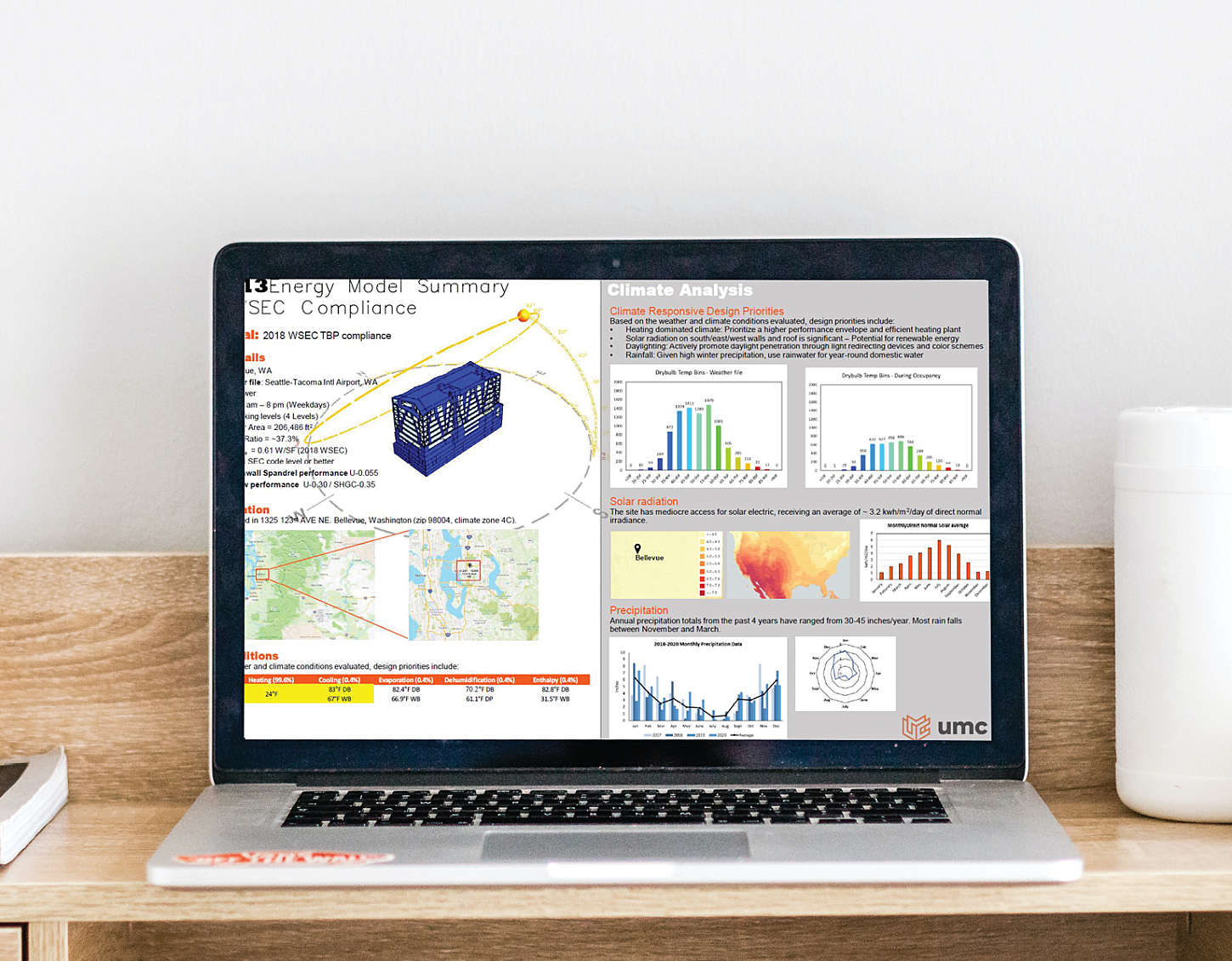 Examine and inform operations
Building owners can identify performance deficiencies by comparing the results of building energy modeling with the actual performance of a building. Building analysis and modeling acts as a benchmark against which to compare actual whole-building, system, or equipment-level performance, to ensure everything is working correctly. Resolving inconsistencies between building analysis and modeling performance and actual performance can reveal deviations from ideal operation and opportunities for improvement.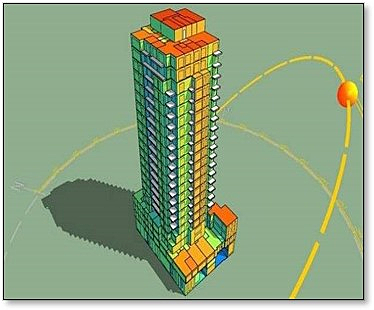 Contact
Work with us
Ready to collaborate on your next project? We're all ears.
Careers
Join the team
We seek folks who are as bold with their ideas as they are exceptional in their craft.