District Energy
Affordable and reliable clean energy is right under your feet
Reimagining neighborhoods by tapping into an underground district energy network that rapidly decarbonizes buildings, neighborhoods, campuses, and more.
What is District Energy?
District Energy is an innovative and sustainable way to heat and cool multiple buildings in a campus setting from a central location. It's safer, more efficient, and more resilient than onsite energy generation, with a lower carbon impact. This consolidation of thermal loads into a centralized plant can also streamline the operations and maintenance provided by valuable facility operators.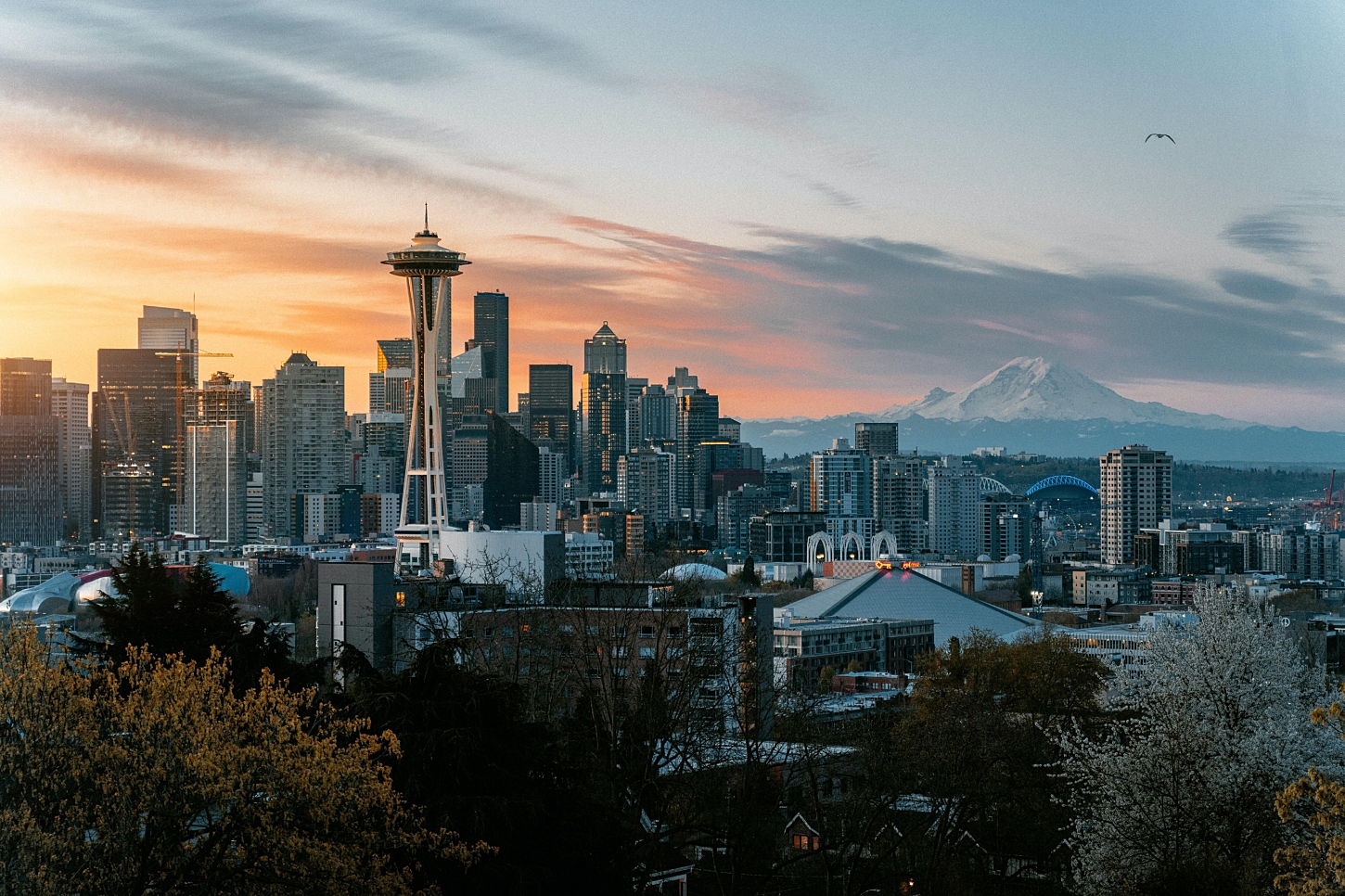 Energy Efficient
District Energy systems are among the most efficient ways to distribute heating and cooling (thermal) services, providing efficiency gains up to 60% relative to conventional separate generation of heating and cooling.
Operationally Efficient
Buildings connected to District Energy systems also have lower capital costs for their energy equipment because they don't need conventional boilers and chillers. The reduction in overall pieces of equipment also greatly reduces the cost to replace this equipment in the future when it reaches the end of its useful life. The consolidation of production equipment into a central location improves the ability to maintain this equipment efficiently and effectively.
Sustainable
District Energy opens the door to incorporating better technologies and the sharing of heating and cooling "waste" sources that further increases production efficiency. And because of the system's size and centralization, a District Energy plant can also transition to use renewable fuels and/or new advances in technology as they show environmental and economic viability.
Reliable
District Energy systems incorporate modern technologies and are designed with resiliency in mind. Monitored and operated by energy professionals, these systems are extremely reliable.
Systems, Plants & Productions
Modern District Energy systems produce low temperature hot water and chilled water at central locations which is distributed through underground pipes to connected buildings. Energy is transferred to the buildings through efficient Energy Transfer Stations heat exchangers. Buildings connected to district energy systems don't need their own boilers, chillers, water heaters, or cooling towers. This frees up space and provides a platform for a clean transition to renewables and new thermal technologies.
Get in touch
Waste Heat Recovery
Central Monitoring & Controls
Heat Recovery Chillers
Thermal Storage
Biomass
Heat Pumps
Renewables
Solar Thermal
Electrification
Sewer Heat Recovery
Geo-Exchange
Combined Heat & Power (CHP)
Featured in PHC News!
Connecting the Dots on District Energy Systems
District Energy systems efficiently heat and cool multiple buildings in a district. Thermal energy generated by one or more plants is distributed through pipes carrying steam, hot water, or chilled water. This eliminates the need for individual building heating and cooling systems, resulting in improved energy efficiency. District Energy systems have a long history in Europe, with Denmark being a prominent example. In Denmark, about 64% of private residences are connected to district heating. In the United States, there are over 700 operating District Energy systems serving various locations like college campuses, airports, cities, and business parks. These systems can benefit from existing nearby thermal energy sources, such as waste heat from data centers, to overcome economic development challenges.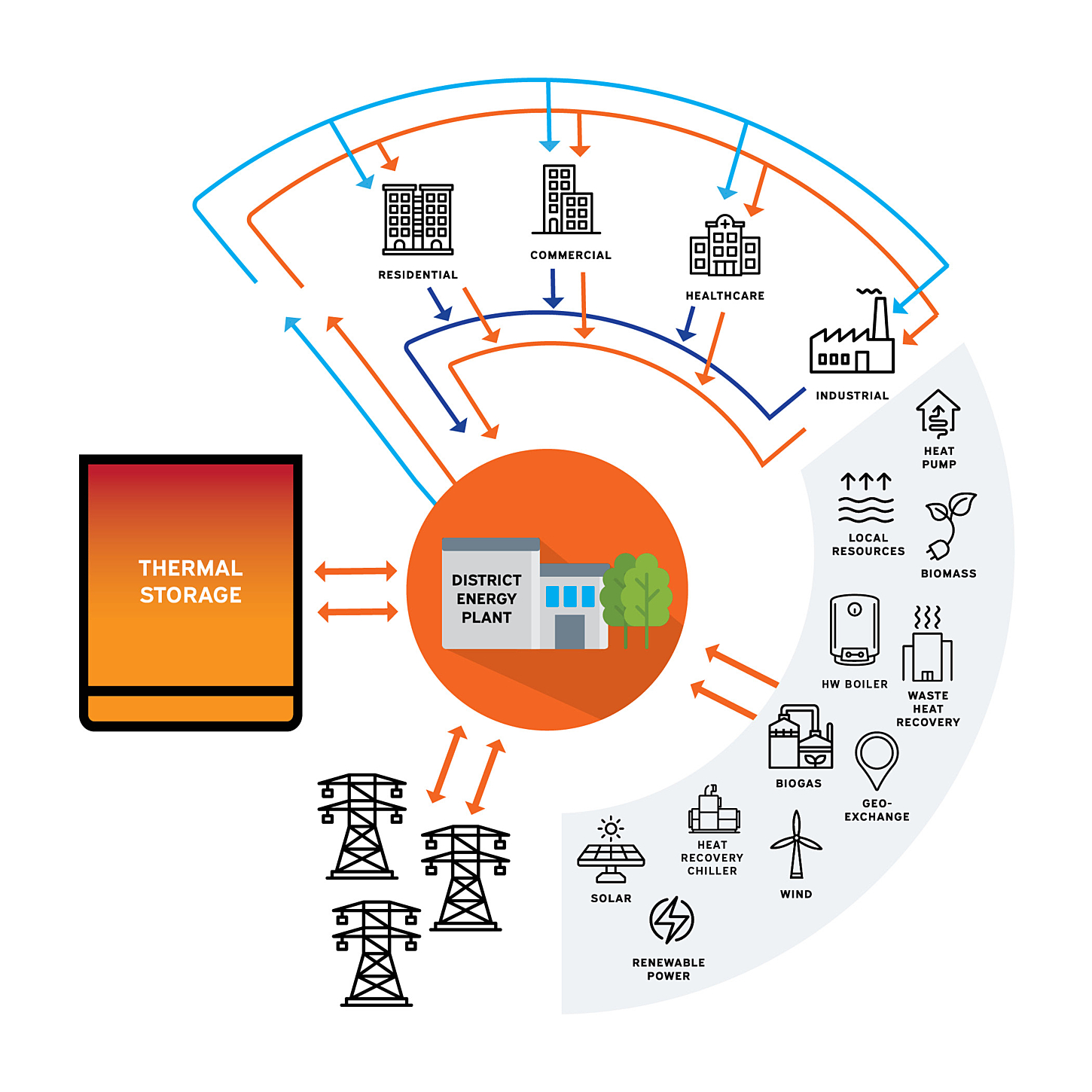 Contact
Work with us
Ready to collaborate on your next project? We're all ears.
Careers
Join the team
We seek folks who are as bold with their ideas as they are exceptional in their craft.