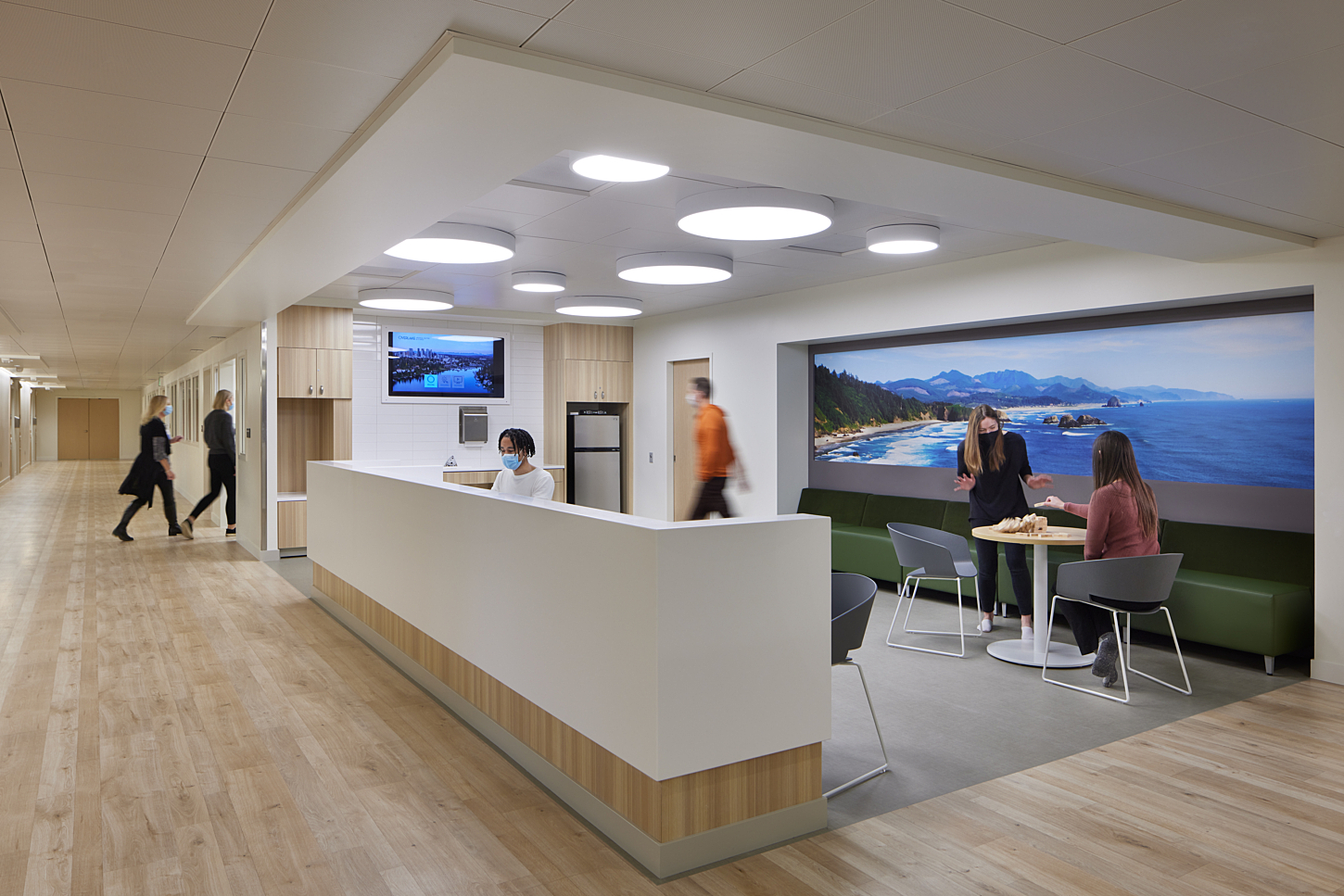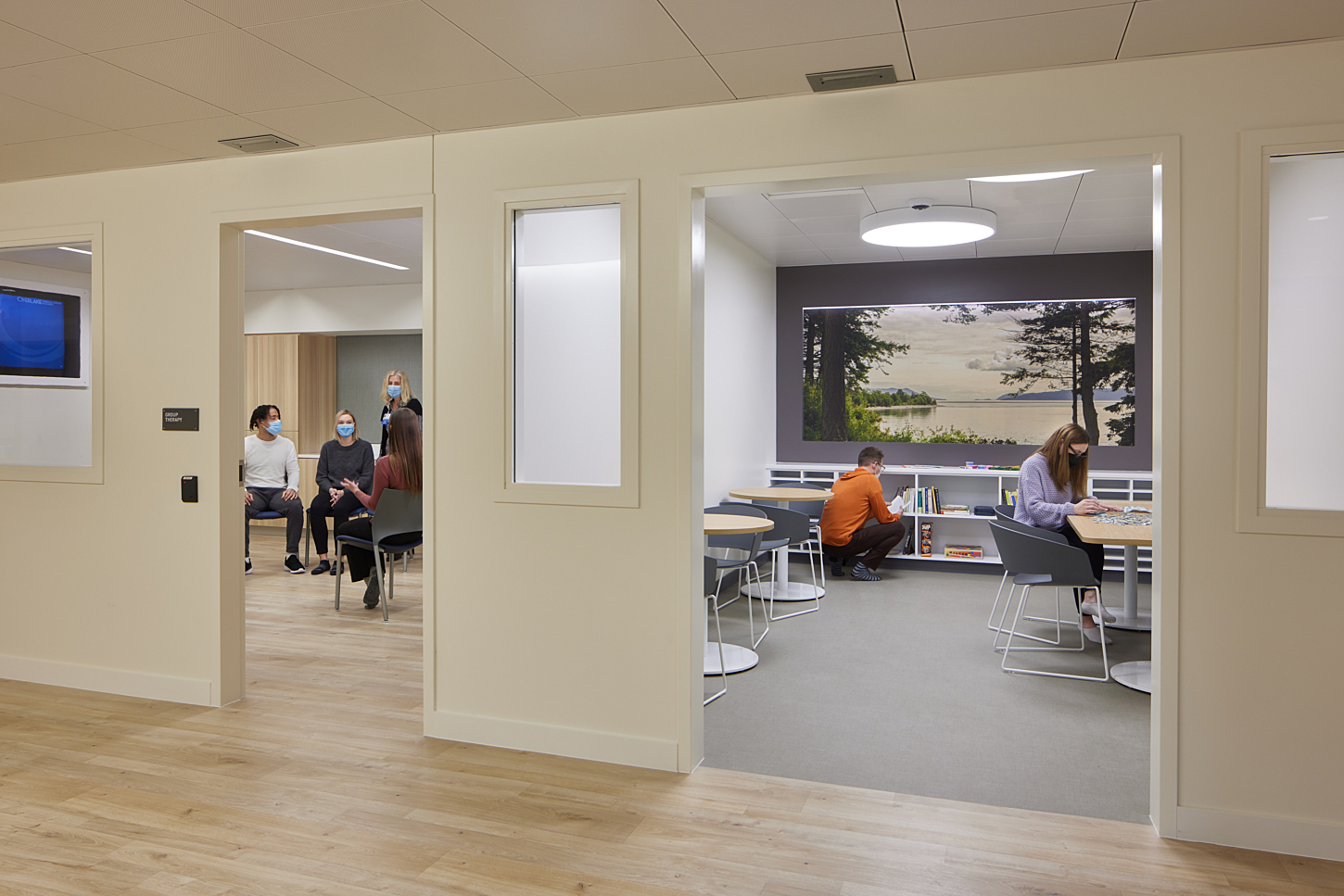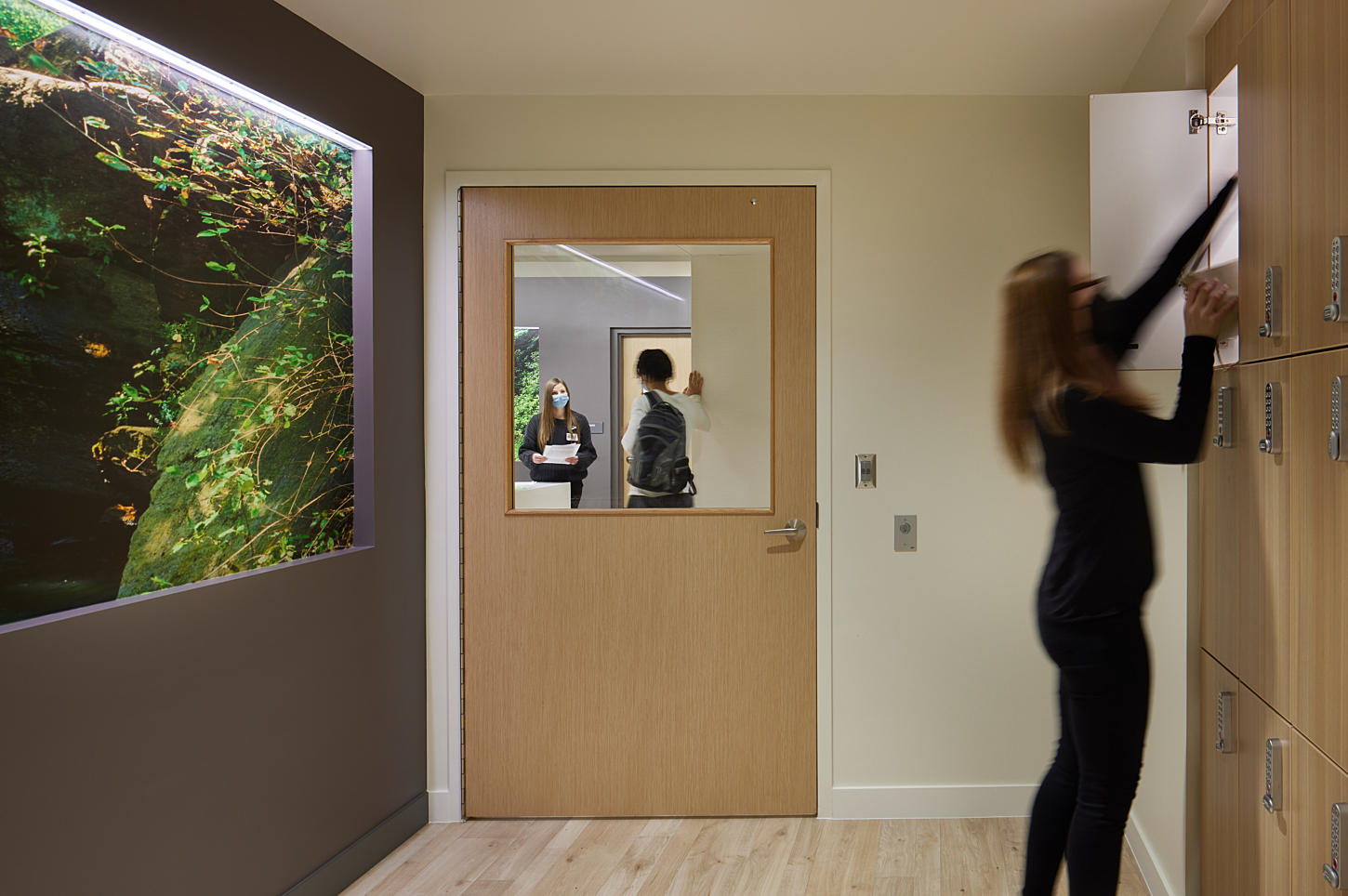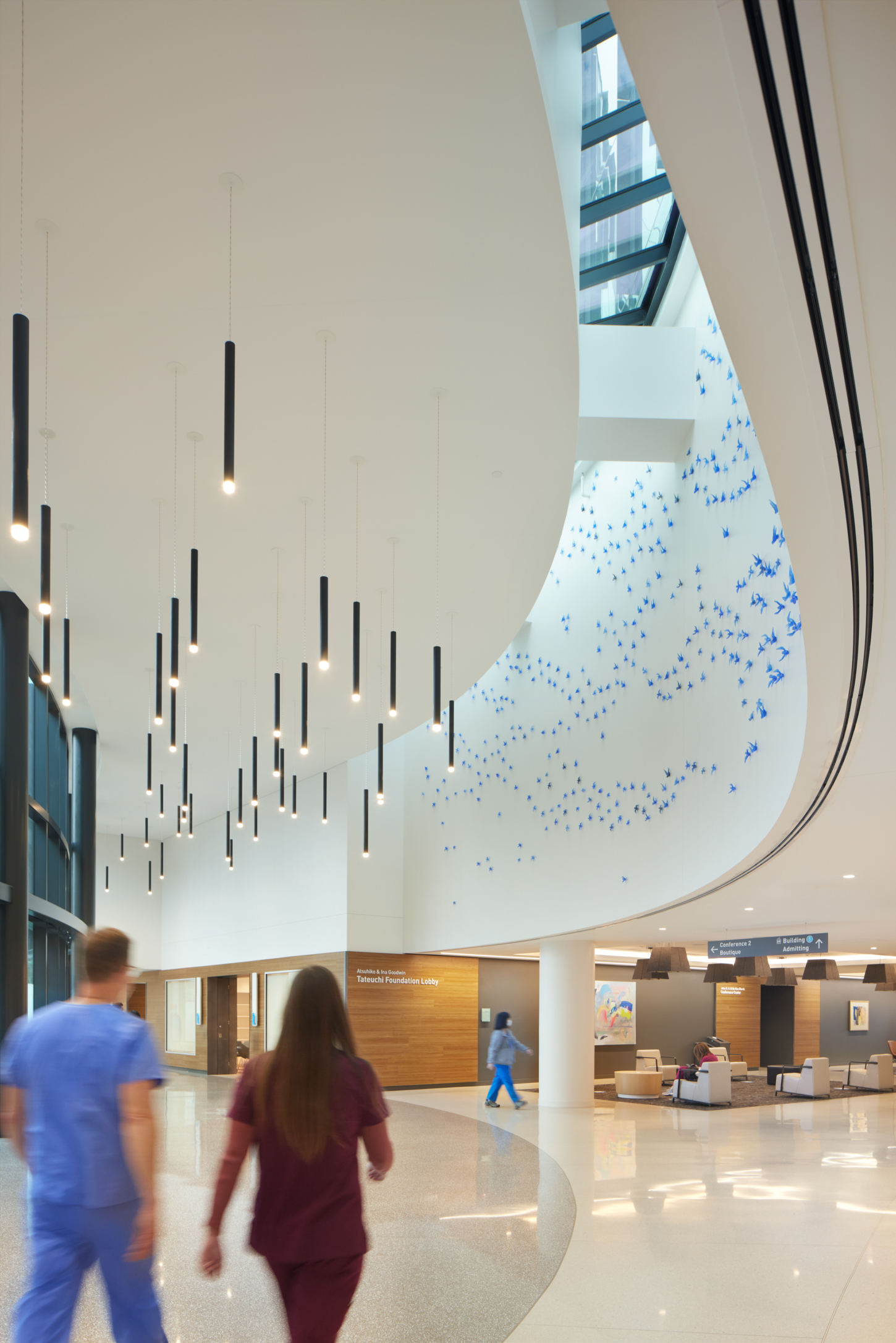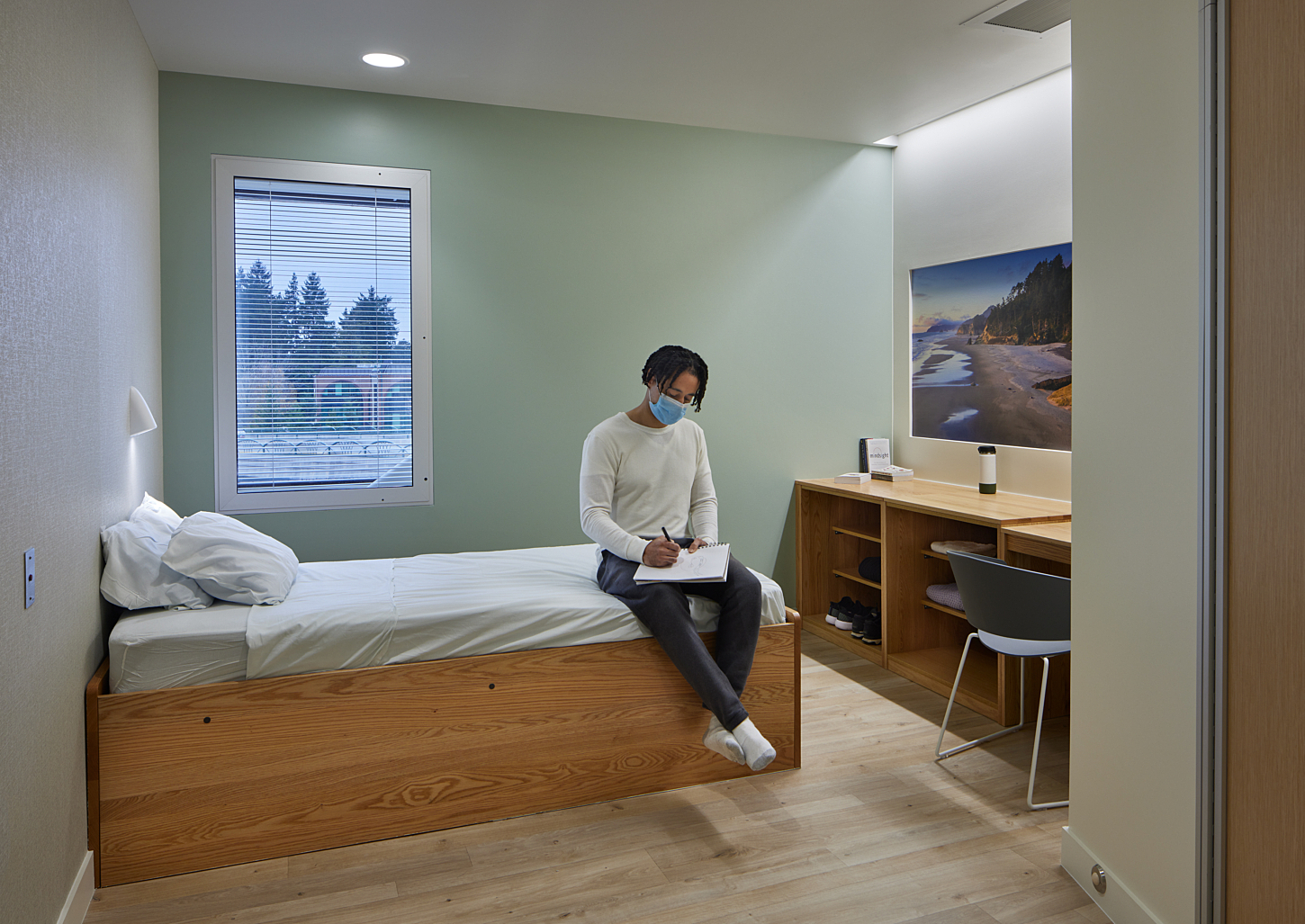 of
Portfolio
|

Overlake Medical Center Behavioral Health Unit
An environment for healing
Project Overview
Overlake opens the doors to a reimagined state-of-the-art behavioral health facility—Project FutureCare's phase three of five is complete.
Markets
Services Performed
Location
October 2021 marked the opening of Overlake Medical Center & Clinic's Behavioral Health Unit (BHU). As phase three of Overlake's Project FutureCare's $250 million, five-year campus renewal project, the BHU was a lynch pin project in the overall Overlake project schedule and in Project FutureCare's completion. The BHU needed to be complete on time in order to move the patients from the existing location prior to demolishing the OET (old east tower).

UMC worked closely with GLY and Overlake to accommodate a tight schedule and strict guidelines on mechanical and plumbing systems in this clinical setting. Consistent collaboration allowed the project team's commitment to a high standard of work and project efficiency to shine. Special considerations like dismantling and removing the existing air handling unit (AHU-41) via the elevator instead of utilizing a crane on installation day lessened the impact on schedule as well as personnel. Similar planning resulted in saving time, remaining on schedule, and alleviating safety risk for patients and personnel on site.

Overlake is the only hospital-based inpatient mental health program on the Eastside. With the opening of the BHU, they are able to provide a relaxed, welcoming environment for their patients, visitors, and staff. The new facility has the capacity to treat 70 individuals per month and features 14 inpatient beds as well as private spaces for patient/provider conversations, and larger common areas for group activities. A win for the community!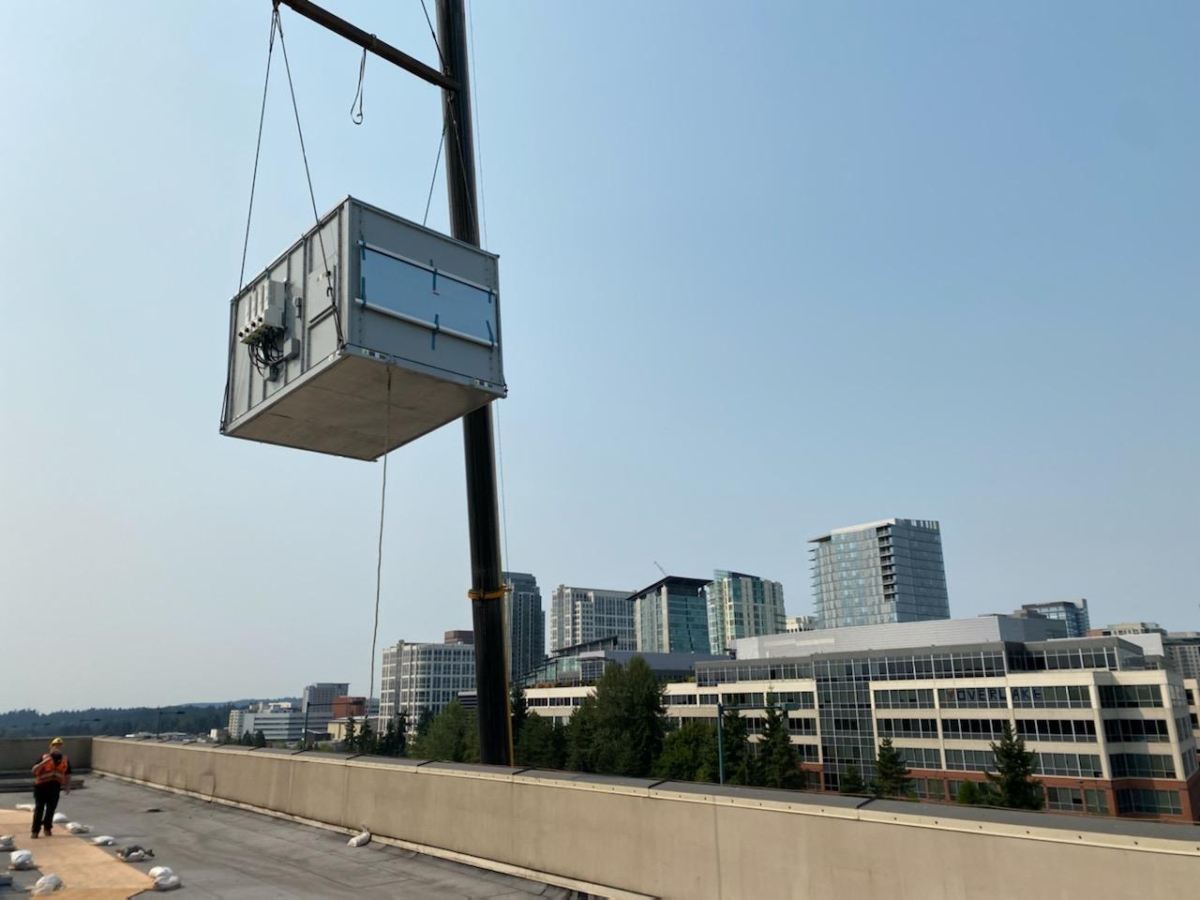 The AHU is located within a penthouse mechanical room, requiring our team to have the equipment shipped in sections for installation through the outside air louver opening.
6 Months
Project duration
3
Project FutureCare Phase
Priceless
Patient comfort
Contact
Work with us
Ready to collaborate on your next project? We're all ears.
Careers
Join the team
We seek folks who are as bold with their ideas as they are exceptional in their craft.