UMC fabricates, delivers and installs custom portable wash stations available to support any location.
In response to the COVID-19 pandemic and the need for more capacity of functional handwashing stations, UMC has designed and is currently fabricating portable handwash stations that maintain safe, 6-foot social distancing for four people at a time with a capacity of up to 240 washes per hour. These stations require a 1-1/2" connection to a waste line and a 3/4" connection for cold water and come complete with an electric hot water heater, collection sump, and sump pump. They require a dedicated 20 amp circuit.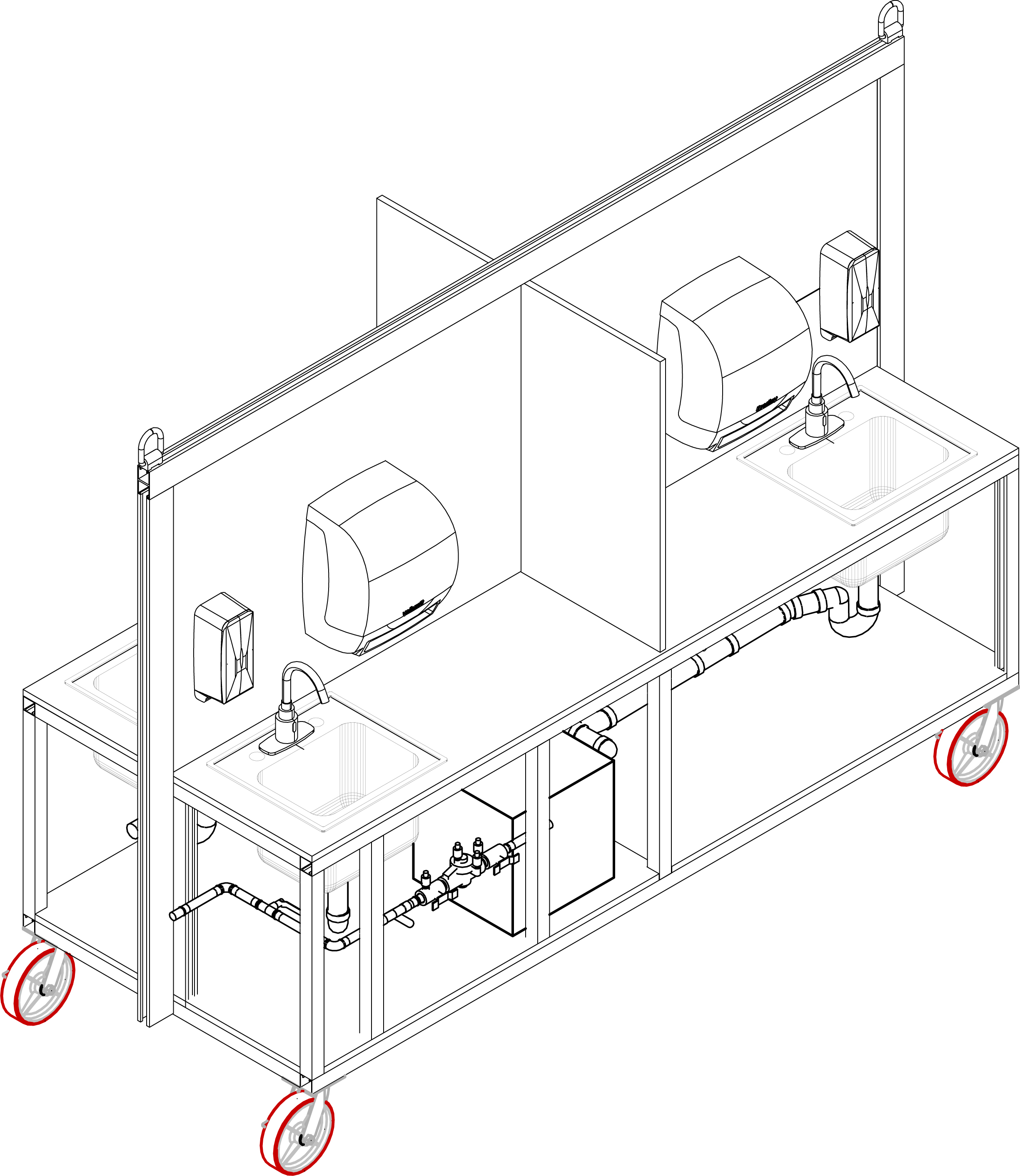 "That sink is fantastic! I hope you don't mind if I share it with our COO. While so much rightful attention is going toward our courageous front line clinicians and staff working to keep us all safe, I want to remind her about what our larger facilities community is doing in the background."
--Kristie Logan, Seattle Cancer Care Alliance


HELP IS AVAILABLE
UMC personnel are trained in infection control practices to limit the spread of viruses.

Our teams are collaborating effectively through a variety of virtual applications such as email, Microsoft Teams, Zoom, RingCentral, etc. and are prepared to work with you to solve problems fast. If you have any questions, concerns or need to learn how UMC can be of assistance during this challenging time, please contact our dispatch center at (206) 364-9910.

UMC is here to help.
Bob Frey, Director of Sales Operations
(206) 423-7507 or bfrey@umci.com
Steve Brooks, Vice President of Business Development
(206) 228-2303 or sbrooks@umci.com
Questions or Comments?
For media inquiries or related questions, please contact info@umci.com