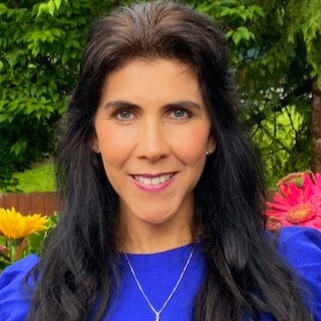 UMC is thrilled to announce the addition of Patty Pelayo to our finance team as the Accounts Payable/GL Accountant. In this role, Patty will play a crucial part in ensuring the accuracy and efficiency of our financial operations, contributing to the company's continued growth and success.
Patty will collaborate closely with the finance team to reconcile all accounting transactions, an essential step in preparing for end-of-month, quarterly, and annual closings. By ensuring accurate and timely financial statement production, She will contribute to UMC's solid financial foundation. Furthermore, she will assist in maintaining proper documentation and support during audits, ensuring transparency and compliance. With a strong passion for collaboration and helping others, Patty is dedicated to maximizing revenue and minimizing costs to foster UMC's financial growth.
Patty holds an associate degree in Travel and Tourism, showcasing a diverse educational background that brings a fresh perspective to the finance team. With over 25 years of experience in various industries, she has honed her accounting skills through roles in the travel industry, high tech companies, and manufacturing accounting. Notably, in a prior position, Patty successfully negotiated payroll contracts, resulting in savings of over $38,000 for the company. Additionally, she demonstrated her attention to detail by reconciling medical benefit invoices, recouping more than $8,100 over a 3-month period. She also identified and eliminated services that were no longer cost-effective, saving over $2,000.
Outside of the finance realm, Patty is passionate about spending quality time with family and friends. Her love for travel, gardening, cooking, and country dancing adds a vibrant dimension to her personality.
Questions or Comments?
For media inquiries or related questions, please contact info@umci.com