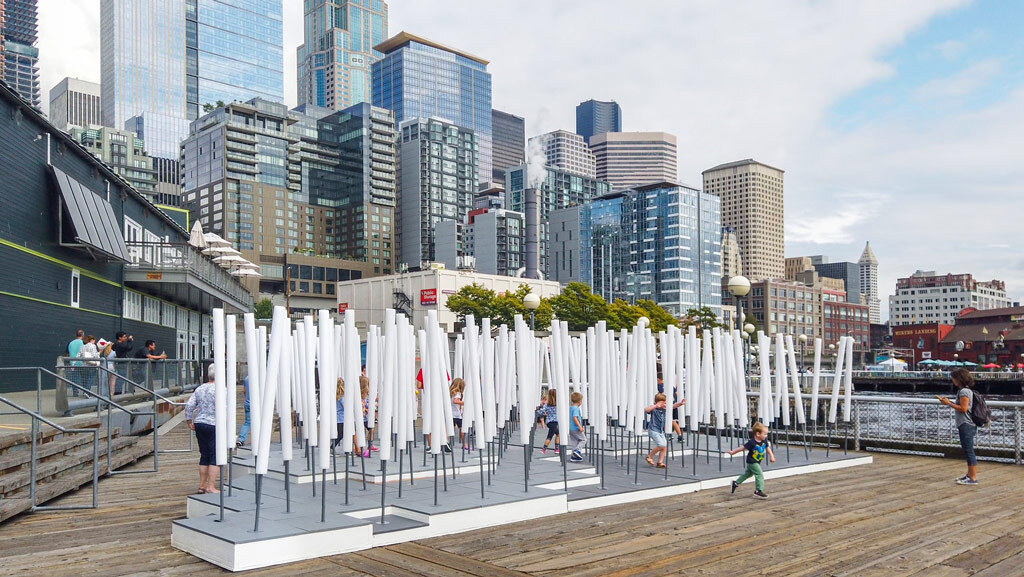 Partnership and community involvement are longstanding attributes of UMC's culture. This year, we were proud supporters of BNBuilders' and Gensler's joint contribution to the Seattle Design Festival that was held August 16-25. Seattle Design Festival is a strategic initiative of AIASeattle that invites the community to explore how we create balance and equity through design.
For the installation, The Emergence, UMC donated 2,200 linear feet of schedule 80 pipe and 220 flanges and fittings, nuts, screws and washers. These materials helped BNB | Gensler build a unique, interactive, waterfront art installation where visitors could engage and manipulate the pipes while playing and interacting with one another. A beautiful and thoughtful addition to the festival.
Questions or Comments?
For media inquiries or related questions, please contact info@umci.com