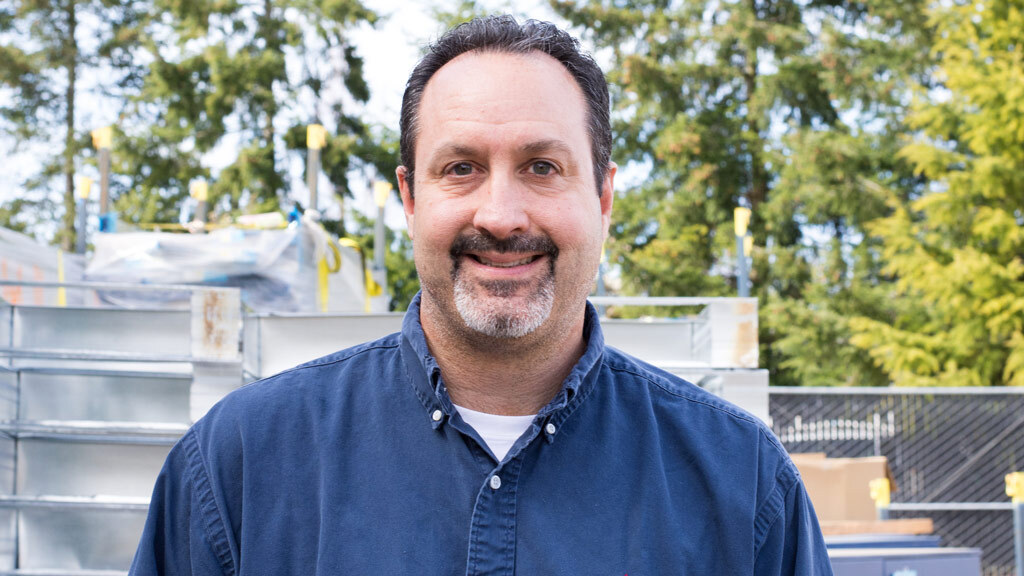 UMC is proud to announce that Major Projects Manager, Steve Russo has been named a shareholder of the firm. Russo came to UMC after stints with a design firm as well as a nationwide general contractor and brought vast experience in wastewater treatment plants along with a professional civil engineering license. He started with UMC's Industrial Group eventually becoming its manager before moving into his current position. At UMC, he has led a wide variety of significant projects, including the Brightwater Treatment Plant in Woodinville, Hanford 200W Pump and Treat in Richland, Vantage Data Center in Quincy, Sound Transit University Station, and many more.
Steve has played a key part in UMC's success since he joined us in 2000. Since day-one, I've watched him refine his technical and leadership skills to become respected by our employees and highly effective in managing our most significant projects.
Jerry Bush
President & CEO
UMC
"It's absolutely humbling to be in this position," said Russo. "I appreciate Jerry and the other shareholders who have confidence in me to help them and the company move into the future. My goal is to be an active participant in making sure that UMC stays relevant and makes good decisions. With the longevity of a company like UMC, I have a small piece in time to help carry part of the torch, and I welcome the responsibility to support everyone in our efforts."
"In nearly a century in business, people change, markets change, business changes, the world changes," said Bush. "We have to address those changes in order to move forward and put in place the leadership, processes and technology—all the things that make the company successful, not only today, but in 10, 20, 50 years and set it on track for another 100 years of success."
Questions or Comments?
For media inquiries or related questions, please contact info@umci.com