News
The One-Stop Sink - Published in PHCPros News
Sandy Chapin
Marketing & Communications Director
Read the article on PHCPros website: HERE or below.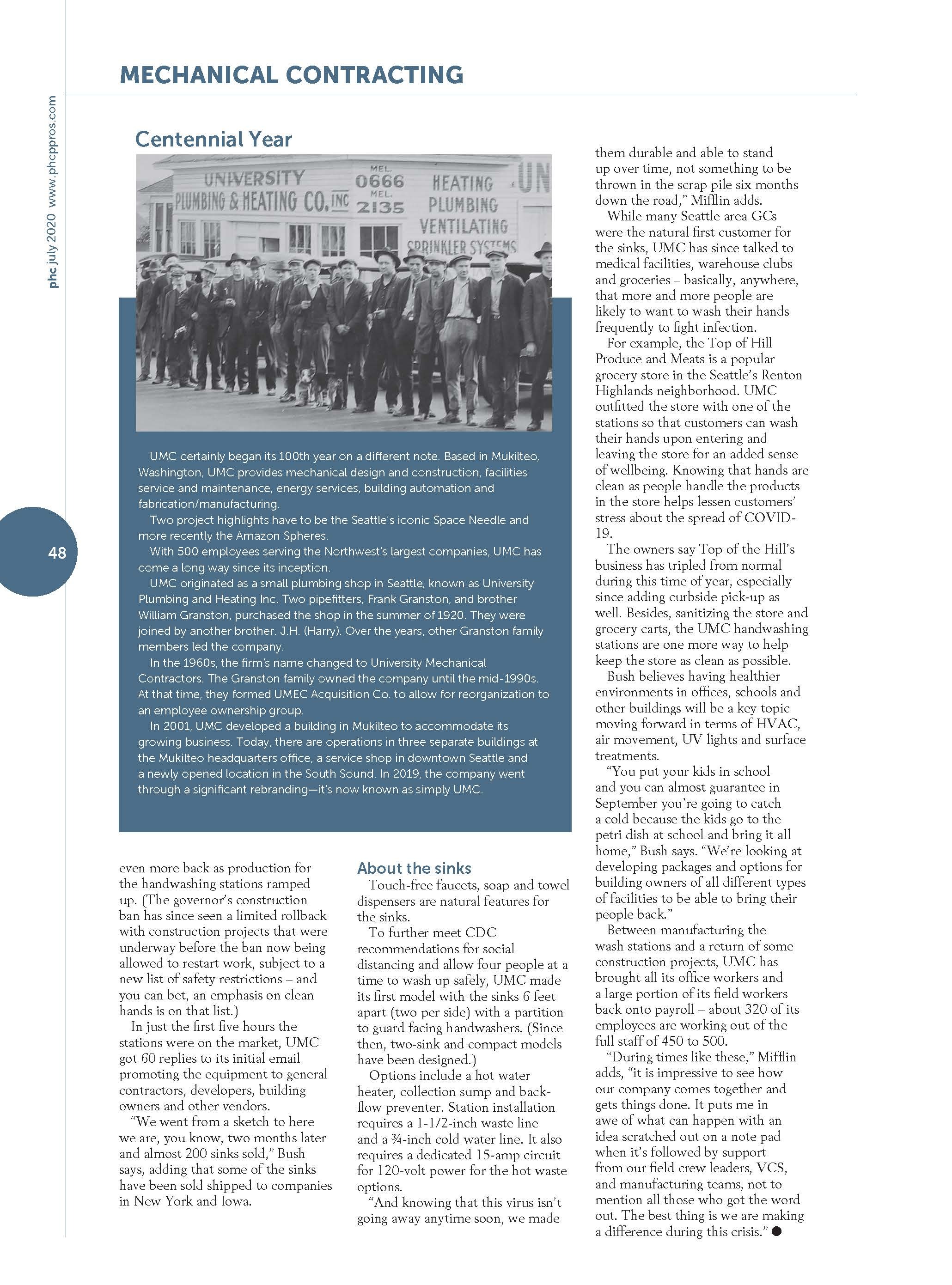 Questions or Comments?
For media inquiries or related questions, please contact info@umci.com
Contact
Work with us
Ready to collaborate on your next project? We're all ears.
Careers
Join the team
We seek folks who are as bold with their ideas as they are exceptional in their craft.