The MCA of Western Washington (MCAWW) announced the winners of its annual MCAWW Safety Excellence Awards on June 7, 2023.
UMC is honored to be named the MCAWW Safety Excellence Award recipient for 500,000 to 999,999 hours. At UMC, we believe a successful jobsite is a safe jobsite. This leads us to be constantly innovating new tactics and policies that allow us to continue growing our positive safety program outcomes.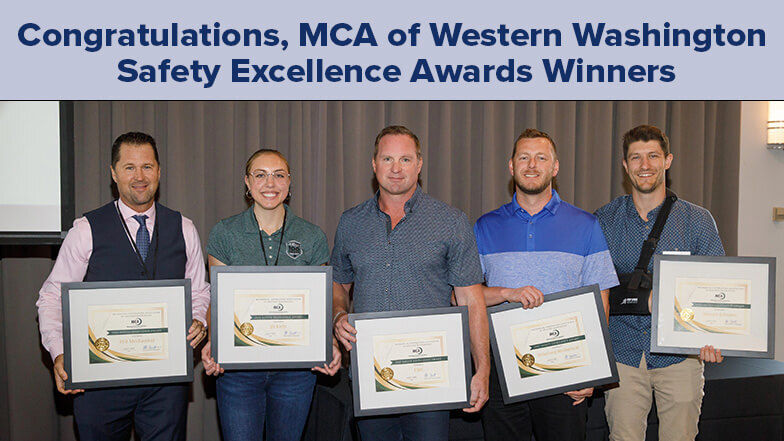 "Our team's dedication to doing continuous risk assessments and always trying to lead by example is the foundation of our continued success," said Kirk Baisch, safety director.
UMC is honored to accept the Safety Excellence Award, as it shows the effectiveness of our pride-based safety program and dedication to our development as a company.
Questions or Comments?
For media inquiries or related questions, please contact info@umci.com