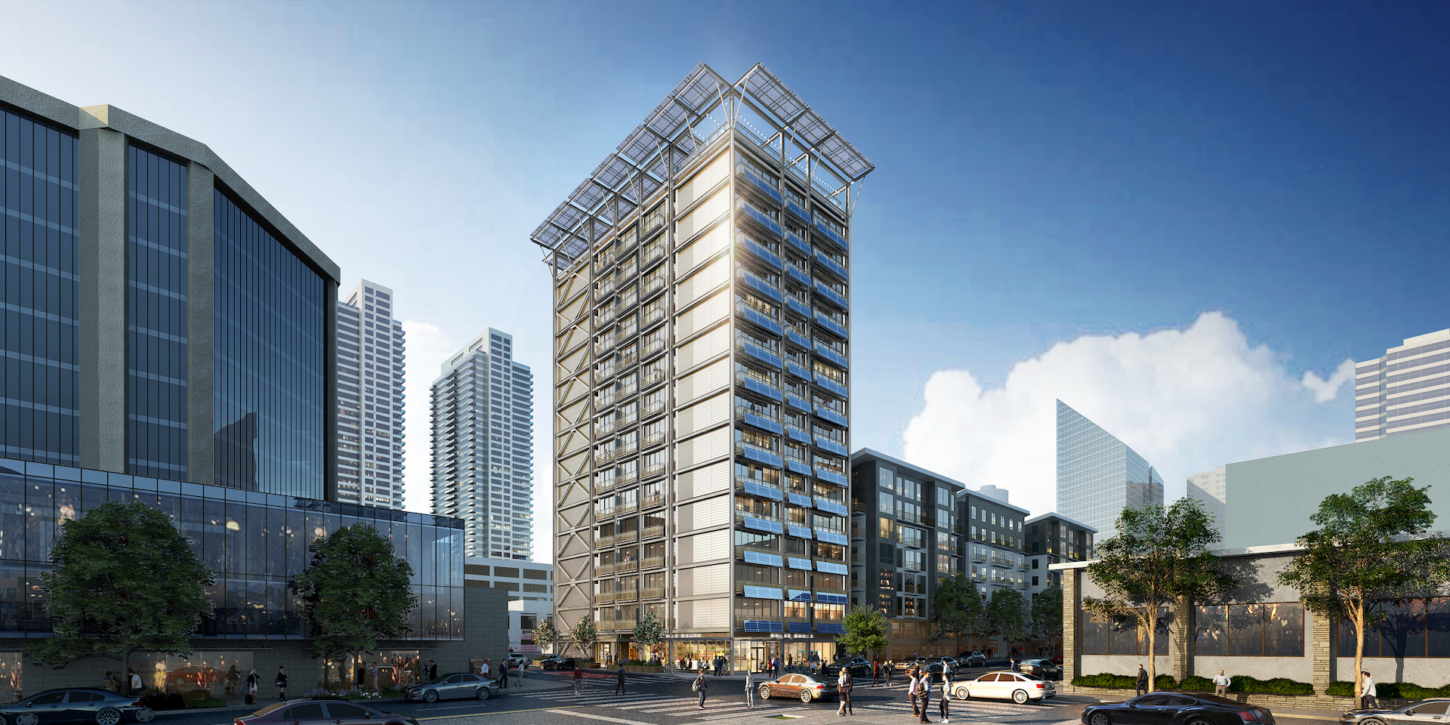 Portfolio
|

303 Battery
Living green
Project Overview
Slated to be the world's only Net Zero high-rise apartment building, Sustainable Living Innovations' 303 Battery project will be Seattle's greenest apartment building.
Markets
Services Performed
Location
The 303 Battery project is a planned 15-story, 112-unit, Zero Net Energy (ZNE) apartment building in the heart of Belltown on the corner of Third and Battery. This project includes 27 much-needed affordable units and is slated to be the greenest apartment building in the city of Seattle upon construction closeout. Additionally, this will be the world's only Net Zero Energy apartment high-rise and will generate 48% of its energy from photovoltaic panels and the remainder from off-site renewables.

UMC is providing design and manufacturing for Sustainable Living Innovations (SLI). UMC is responsible for off-site manufacturing of the wall panel piping systems and the central plant kits. As the on-site installer and trade lead, we will connect all the mechanical and plumbing manufactured goods together for a complete operating system. Our team will also provide and install all the building management controls systems hardware and programming for a fully integrated data management system that interconnects with SLI's user experience software. The building tenants will be able to adjust their lighting, heating and air conditioning, and window shades through a smart living app that will work from any device. Now that's innovation at our fingertips!
48%
Energy from photovoltaic panels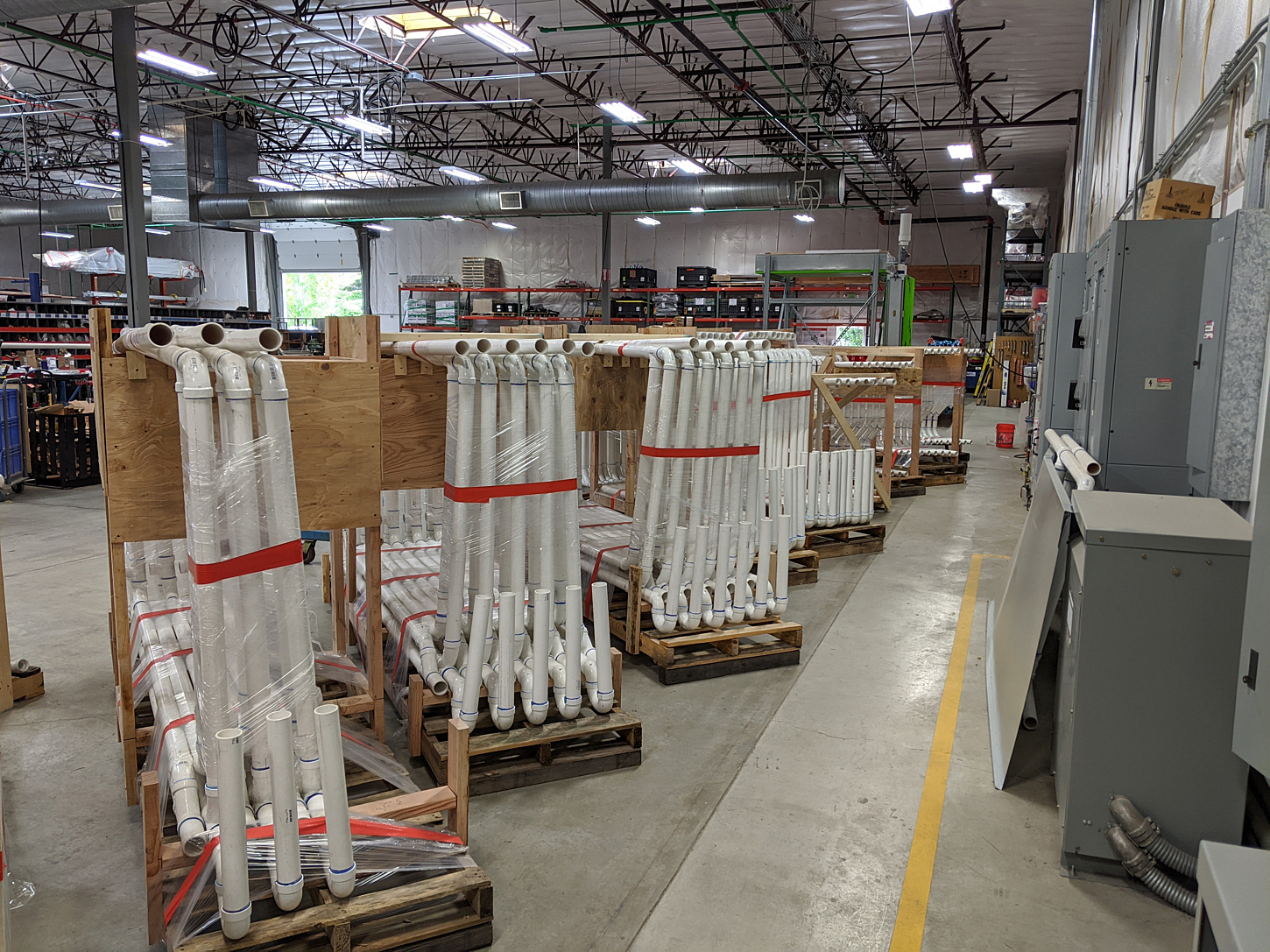 High volume output of repeatable assemblies in a controlled environment allows efficient movement of material between assembly stations.
Contact
Work with us
Ready to collaborate on your next project? We're all ears.
Careers
Join the team
We seek folks who are as bold with their ideas as they are exceptional in their craft.