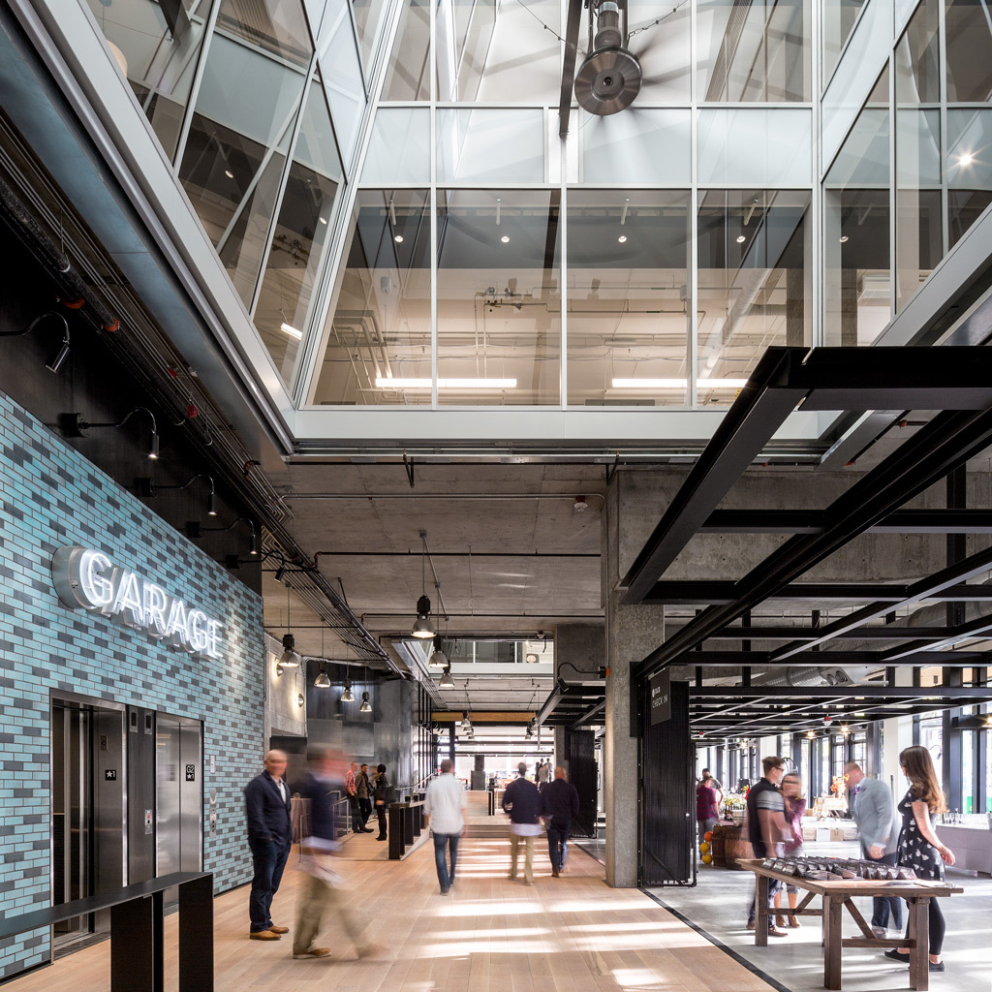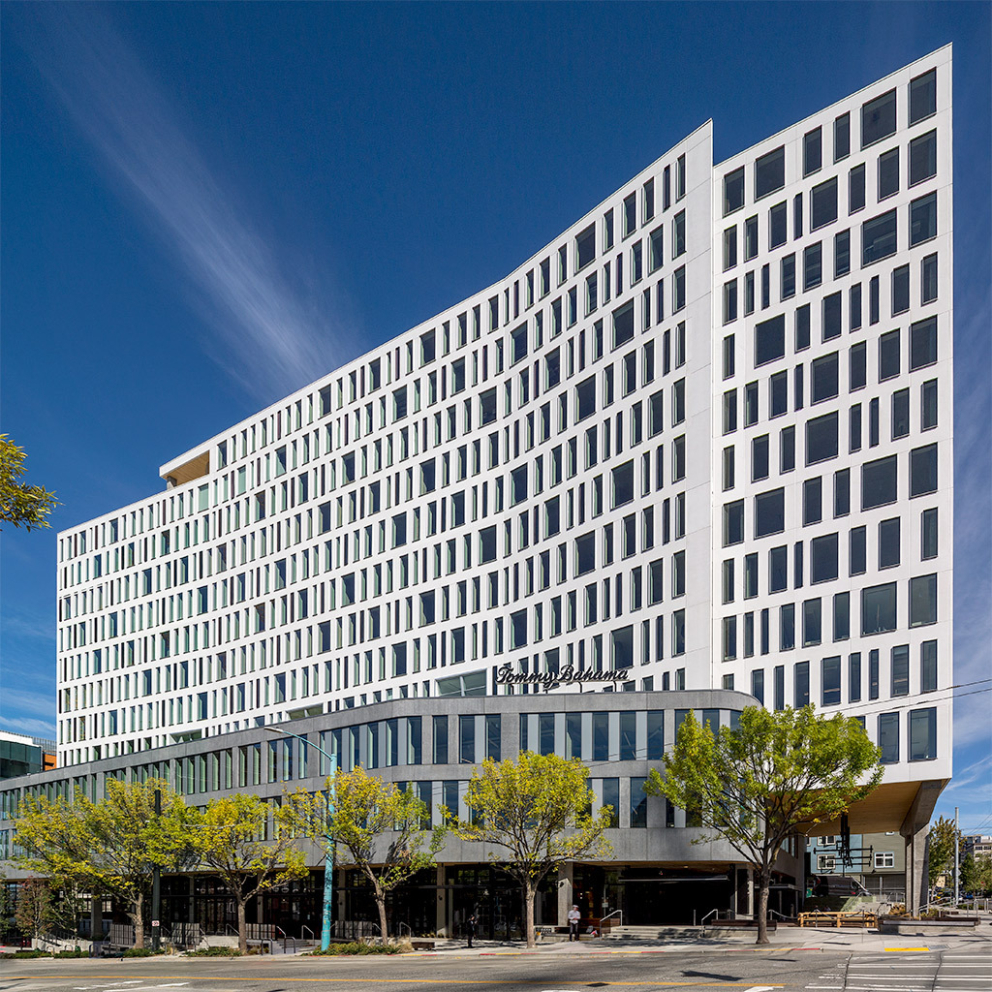 of
Portfolio
|

400 Fairview
Where connection and creativity collide
Project Overview
Creating a sustainable urban oasis in the form of a multi-use destination that inspires social connection at work and at play.
Markets
Services Performed
Location
The 400 Fairview project was built during a pivotal time in Seattle's urban development. Leaning away from the typical closed office tower, the goal was to provide the community with a sustainable, forward thinking, multi-use destination that inspires social connection.

The building has two components: The podium invites patrons with its market hall and outdoor spaces; above is the 12-story office tower with large floor plates that are designed to offer flexibility for tenants and foster open and engaging office spaces. We helped the design-build team push the envelope with innovative systems options, including two and four-pipe chilled beam systems, in-slab air distribution, solar walls to heat with outside air or domestic hot water, green walls, and renewable energy options. A 10,000-gallon rainwater harvesting tank built into the lowest parking level collects rainwater from rooftop drains and pumps grey water up through Level 5 of the building for toilet flushing as part of the goal to reduce water usage by 40%.

After the success of the building's construction, we completed multiple tenant improvements for Tommy Bahama, Stantec, Car Toys Headquarters and Impinj. Our partnership with the developer, architect and owners culminated in a place that inspires creativity from every curve.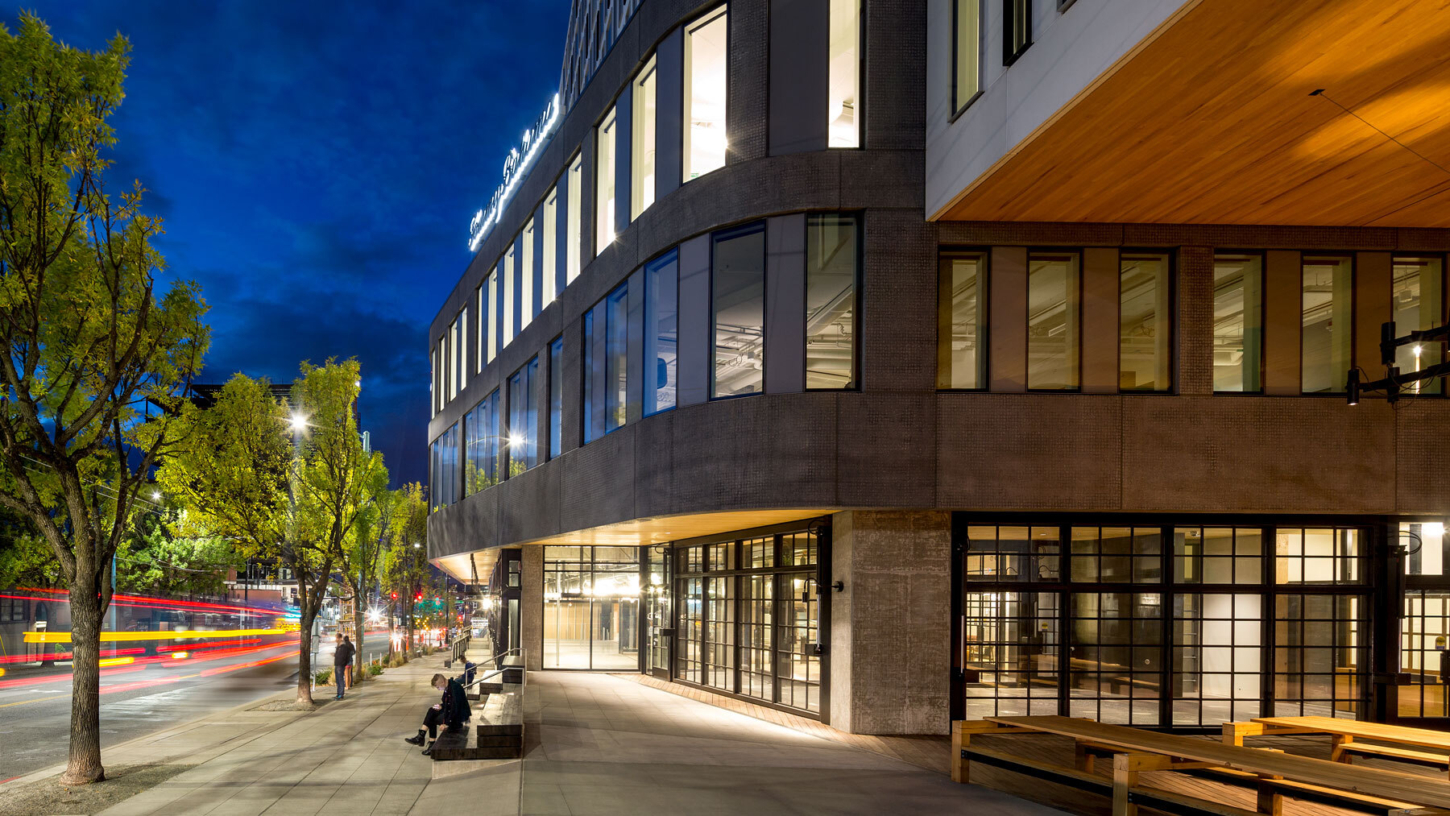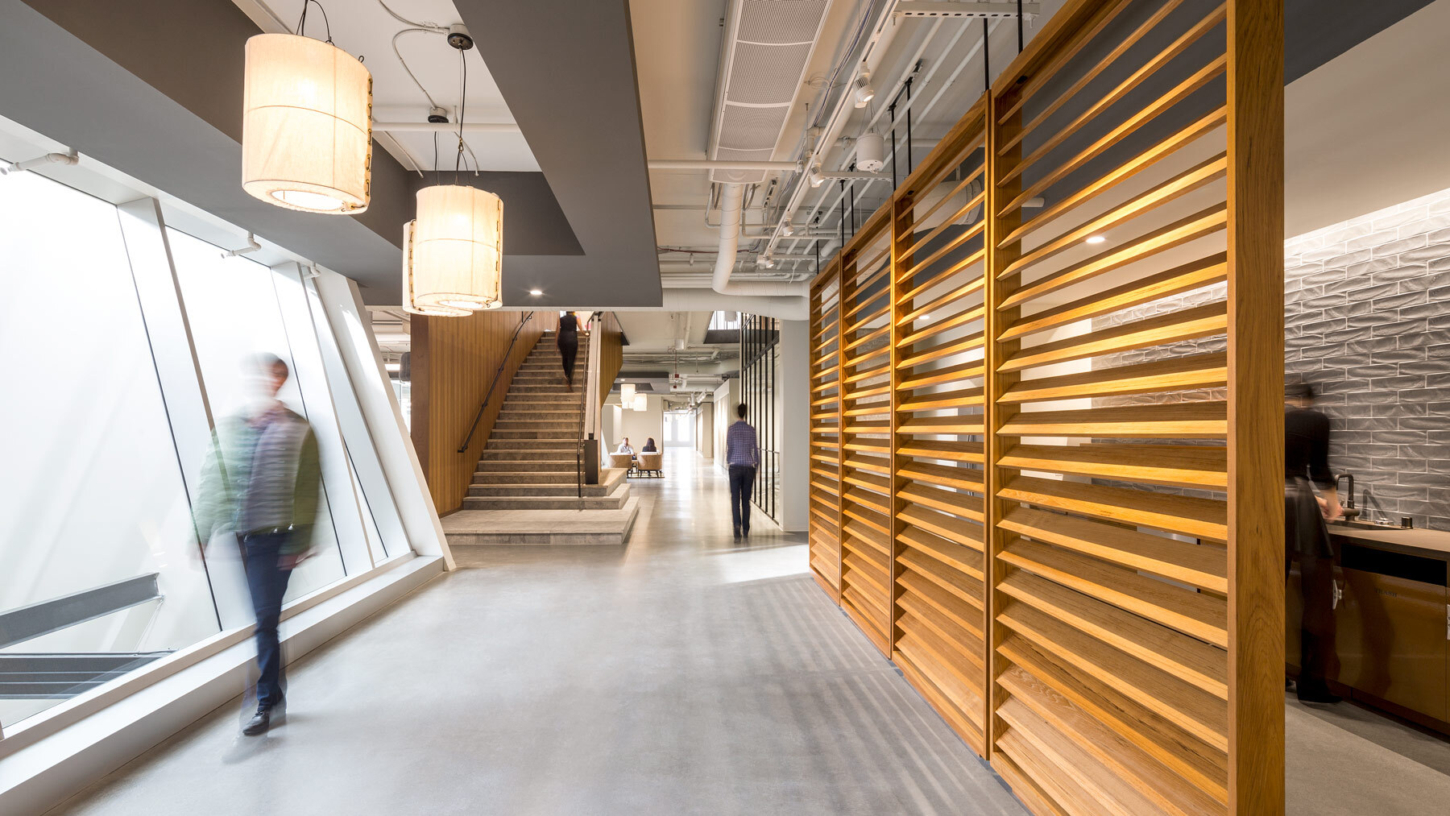 Chilled beams are used for heating and cooling to make spaces quieter and more comfortable while using 30% less energy for HVAC than a typical office building.
The building features stormwater capture and reuse and provides a 40% reduction in potable water use.
30%
HVAC energy reduction
40%
Water usage reduction
Contact
Work with us
Ready to collaborate on your next project? We're all ears.
Careers
Join the team
We seek folks who are as bold with their ideas as they are exceptional in their craft.