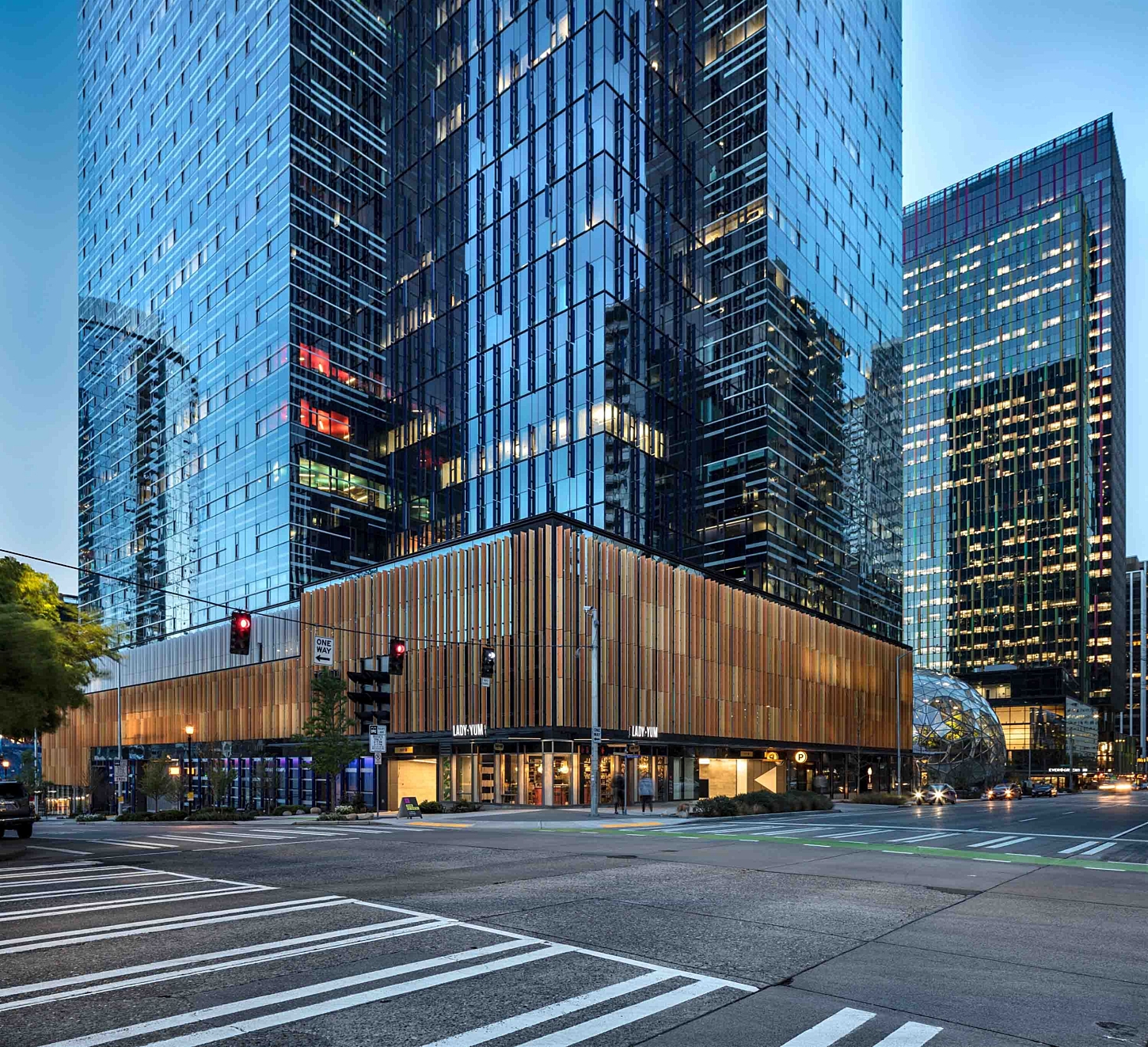 Portfolio
|

Amazon Day 1 and Doppler Buildings
Hello world
Project Overview
Build a center of energy, connectivity and excellence that utilizes the best in sustainable systems, energy innovation and lean construction processes.
Markets
Services Performed
Location
Dingy parking lots and warehouses once covered Seattle's Denny Triangle. Enter an energetic, high-rise transformation with the construction of Amazon's Day 1 Building (Rufus 2.0 Block 19), the Doppler Building (Rufus 2.0 Block 14), and the crystal-like Spheres centered between. This three-million square foot campus provided numerous opportunities for energy-saving innovation and lean construction practices including District Energy and manufacturing options.

This development employs Seattle's first large-scale District Energy system. We provided final design and construction of the 2,000-ton central plant in the Doppler Building that not only provides heating and cooling for the 1.3 million square foot building above it, but for up to seven more blocks of the campus using waste heat generated by an adjacent high-rise data center.

With the two towers having very similar floorplates we honed our "Manufactured Packages" program which combines prefabricated material assemblies into packages for each zone of work as identified on the project schedule. The packages were delivered "just-in-time" with everything necessary to do all mechanical work in those zones saving time and money and contributing to safety on the job site.

Today, a dynamic, bustling technology hub filled with inspiring features, social connectivity and human creativity lives in a once drab part of the city. A testament to design, innovation, talent and craftsmanship working together.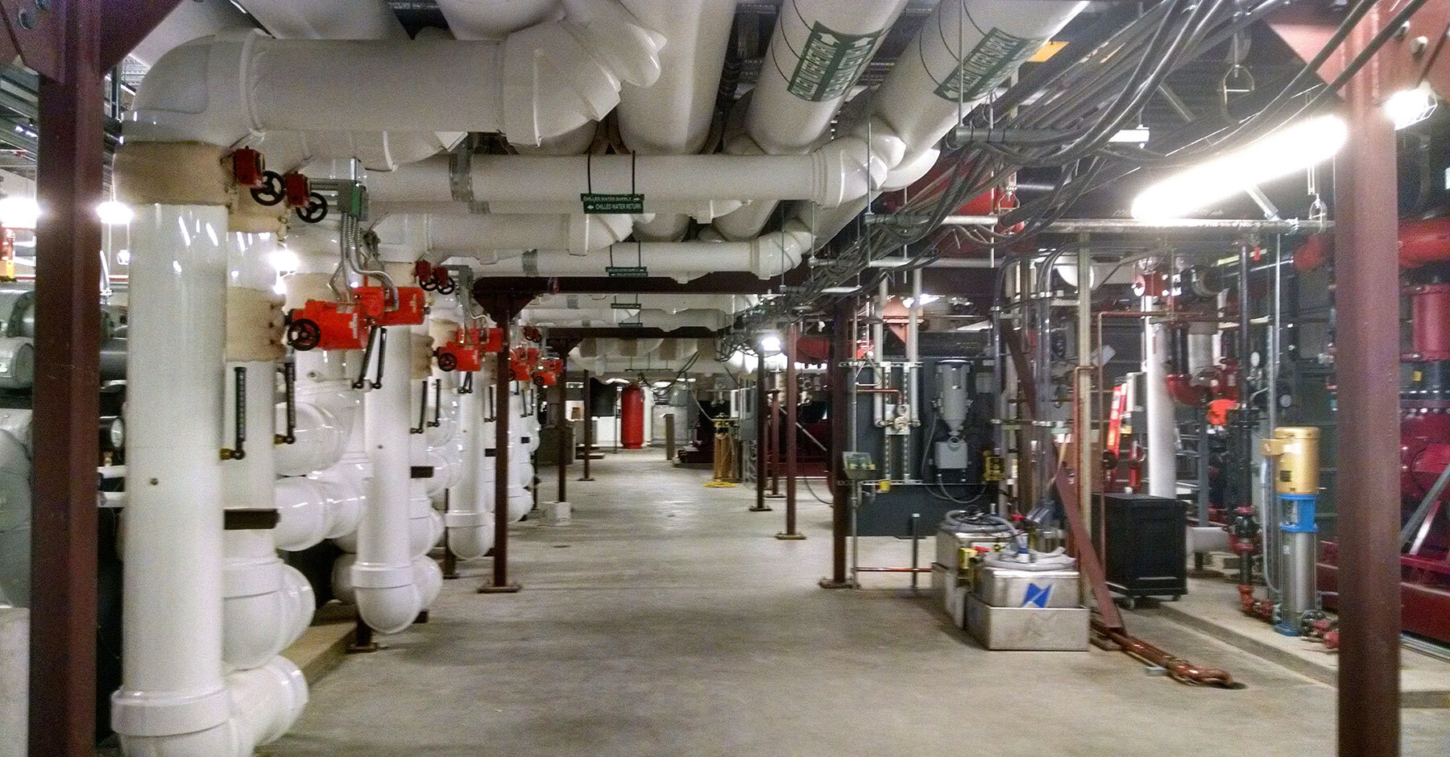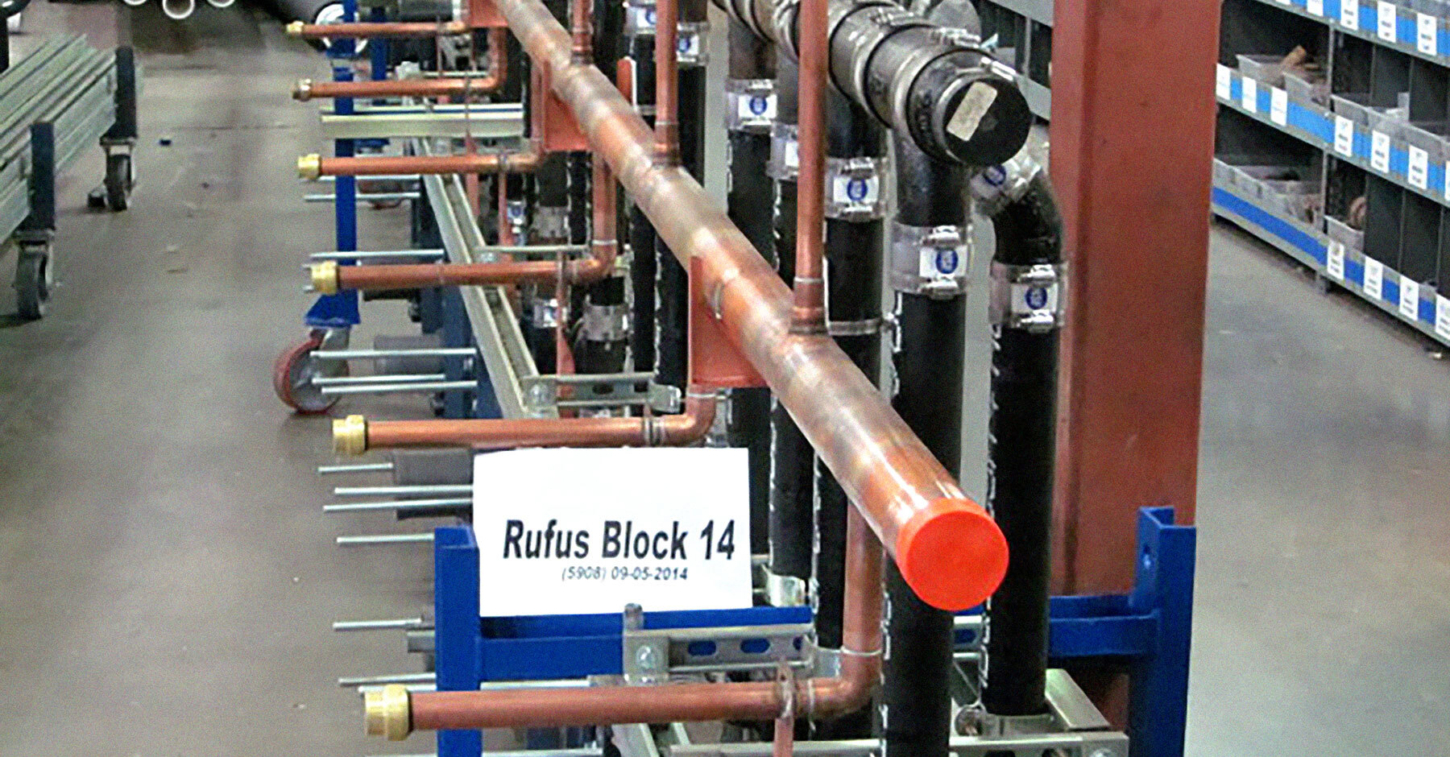 Two-thousand-ton District Energy cooling and heating plant captures waste energy from a high-rise data center to provide heat for the up to seven blocks of Amazon headquarters campus.
Several thousands of prefabrications made up the numerous packages that were delivered "just-in-time" for the two high-rises.
1st
Large-scale District Energy system in Seattle
2,000
Ton central utility plant
Contact
Work with us
Ready to collaborate on your next project? We're all ears.
Careers
Join the team
We seek folks who are as bold with their ideas as they are exceptional in their craft.