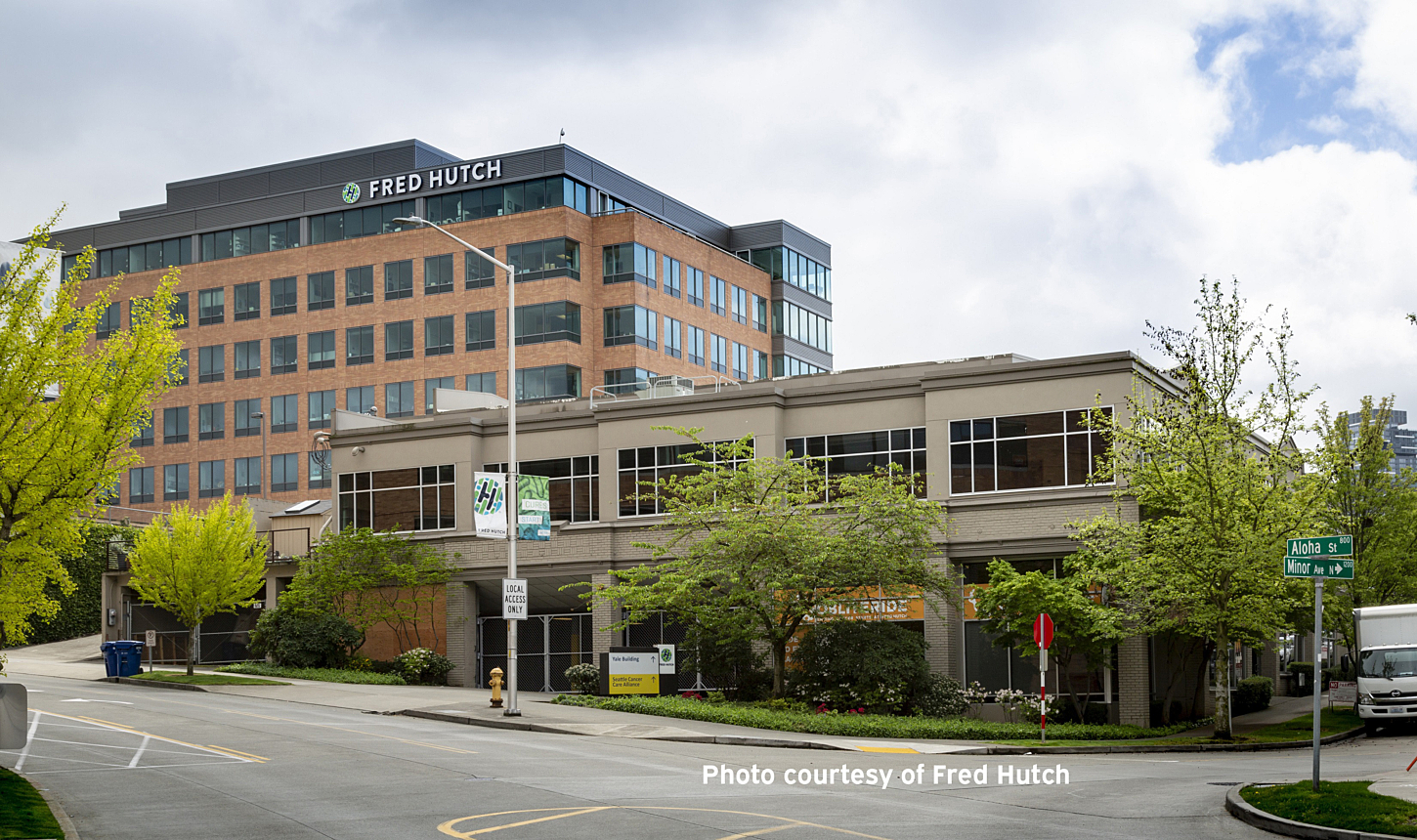 Portfolio
|

Fred Hutch COVID-19 Clinical Research Center
Transformative research
Project Overview
Supporting Fred Hutch by building optimal conditions for researchers to develop COVID-19 interventions.
Markets
Services Performed
Location
UMC has provided mechanical and plumbing design and contracting, energy services, building controls, and facility services for Fred Hutch's buildings for decades and has enthusiastically helped in fundraising efforts throughout the years. As a strong supporter of Fred Hutch for more than 40 years, our team converted the 2019 IN for the Hutch Auction purchase to a donation of $15,000 to COVID-19 research.

We helped create the newly-opened COVID-19 Clinical Research Center (CCRC). This building was transformed to be a dedicated facility on Fred Hutch's South Lake Union campus where clinician-researchers will work with study volunteers, healthcare providers, research institutes, foundations, and biotech/pharmaceutical industry partners to conduct phase 1-3 clinical trials. Our design team worked closely with Fred Hutch's infectious disease experts on everything from tracking key design features to understanding protections for patient and workers as new information about COVID was being discovered.

For UMC, the work inside the CCRC represents a beacon amid the pandemic and an example of the power of public-private partnerships. The opportunity to build-in optimal conditions for researchers to perform their lifesaving work gives an incredible amount of satisfaction to UMC's workers.
Partnerships are a crucial component of solving the world's most challenging health crises and scientific questions. We are so fortunate to have this decades-long collaboration with UMC. The CCRC was created on an accelerated timeline due to the urgent need in our community and the global community will benefit from the trials conducted in this space.
Kelly O'Brien
Vice President of Philanthropy at Fred Hutch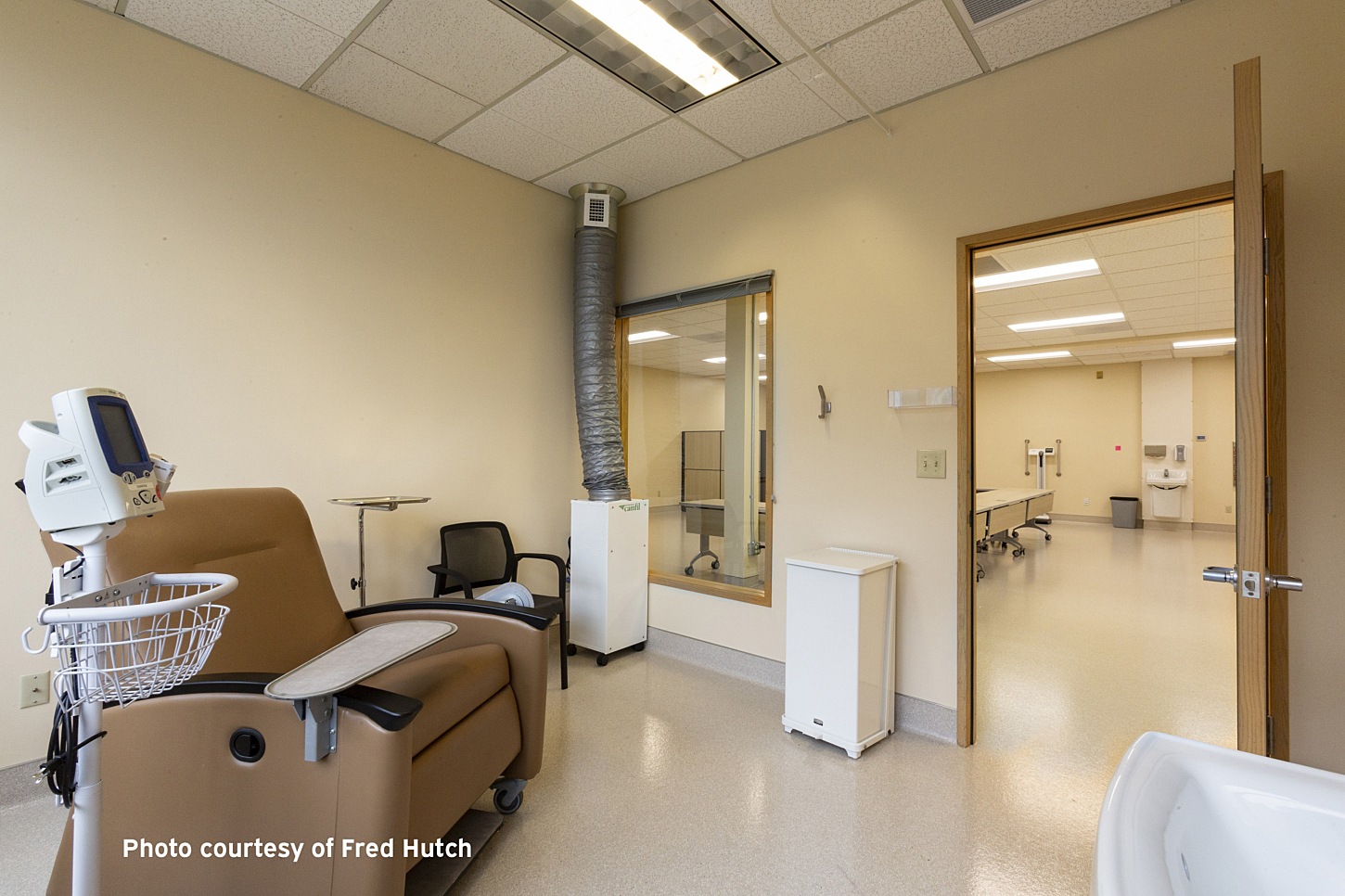 Private rooms are equipped with specialized filtration systems that prioritize participant and staff safety. (Photo courtesy of Fred Hutch)
Contact
Work with us
Ready to collaborate on your next project? We're all ears.
Careers
Join the team
We seek folks who are as bold with their ideas as they are exceptional in their craft.