Portfolio
|

Fred Hutch Lake Union Steam Plant
Revolutionary science
Project Overview
UMC helped to create a space for data scientists and immunotherapy researchers to collaborate—leading to faster breakthroughs for developing personalized therapies for all cancers.
Markets
Services Performed
Location
Technology, data, and deeper collaboration. Fred Hutch opened the doors to previously unimaginable discoveries leading to faster breakthroughs within the walls of the Lake Union Steam Plant. The new space is located in a historic Seattle building that has been reimagined as laboratory spaces to serve nearly 300 scientists and staff on the cutting-edge of breakthroughs.

Updating the Steam Plant did not come easy. Our team integrated new and existing systems and technologies into the build. UMC expanded the existing systems, including pure water, clean compressed air, waste and vent systems, water systems, vacuum pump, CO2, steam boiler, and distribution piping. Additional ductwork was also added and we specially designed ceiling service panels that were installed to serve the leading lab stations.

The foundation of the UMC / Fred Hutch 40-year partnership is built on trust. And as this one-of-a-kind facility provides a place to foster collaboration between data scientists and immunotherapy researchers, UMC's reliable, efficient, best-in-class systems and infrastructure create the optimal environment to accelerate personalized cures.
279
Scientists & staff supported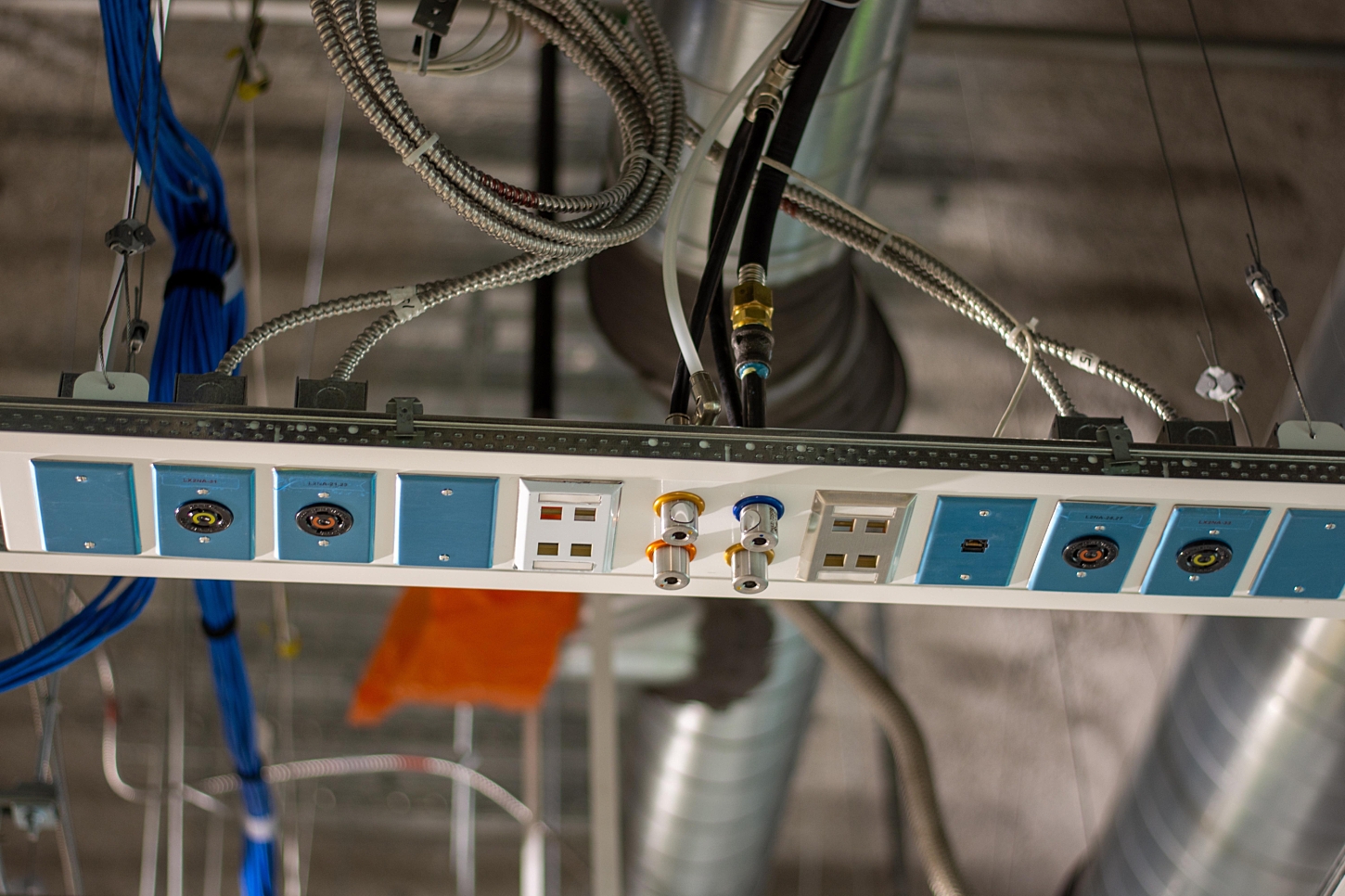 Specially designed ceiling utility service panels to keep the necessities at the scientists and researchers' fingertips.
Contact
Work with us
Ready to collaborate on your next project? We're all ears.
Careers
Join the team
We seek folks who are as bold with their ideas as they are exceptional in their craft.